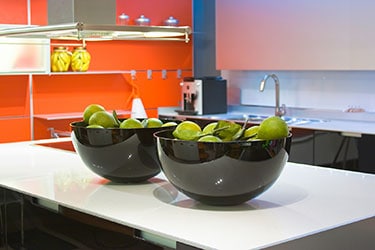 It's totally natural to be nervous about your home staging talent, especially at the beginning of your career as a home stager.
Most aspiring home stagers have asked me, "What if I don't know enough about home staging to really make a difference in someone's home?"
I can assure you, if you have the eye of a home stager, your biggest challenges won't be where to put the couch or what neutral color to repaint the turquoise living room in your client's home.
Even if that's what you're most worried about now.
So here is something you can do right now to boost your home staging confidence, whether you're just thinking of this as a career, or maybe you've already started your home staging business, and you're suffering from "stage fright."
How to get over your fear about not having enough home staging talent
Find out what open houses are happening in your neighborhood and get out there and visit them.
You don't have to say why you're there, just walk through them as if you were a potential buyer.
While you're walking around, here's what I'd like you to do:
In each room, pause at the door and take in the scene.
Enter the room and do a 360 degree turn, taking in more of the details.
What changes would you suggest?
You'll find yourself thinking:
"Why would they put the bed on that wall?" or
"How on earth did they pick that color?" or
"Great fireplace, but I can hardly see it under the 300 family photos in unmatched frames!" or
"Don't they realize a potential buyer will be looking in here?"
Guess what?
Those home staging ideas that are freely coming to you, are exactly what your future clients will pay you for during a home staging consultation.
You can actually make $250 to $900 on a weekend afternoon giving the kind of advice that seems obvious to you. I share exactly how to do that in the Staging Diva Home Staging Business Training Program.
Remember that as long as you know more than your home staging clients, you can provide value.
You don't have to be the world's best home stager. You don't have to have all the "perfect" answers as soon as you walk into a home staging situation. None of us does, by the way, not matter how long we've been home stagers.
I wouldn't stage the first house I did— hundreds of homes ago— in the same way today. Yet, at the time I left the house way better than I found it. My clients sold their home in record time. Everyone was happy with the results.
After you've completed this weekend project of going out to real open houses to see what ideas you come up with, I know you'll feel re-inspired by your own gift for knowing how to improve a space.
If you're still feeling a lack of confidence about your home staging talent, I strongly recommend reading the bestselling Staging Diva Ultimate Design Guide: Home Staging Tips Tricks and Floor Plans.
Please share in the comments below.
Have you ever worried that you don't "know enough" about design, staging or decorating, to be a home stager? And if you've been in home staging for awhile, do you find you still worry about this once and a while? Please share your thoughts. I know you'll help inspire others!
Debra Gould, The Staging Diva®
President, Six Elements Home Staging and Voice of Possibility Group Inc.
Debra Gould believes life is too short to waste it doing things we don't enjoy. She figured out how to make money as a home stager and developed the Staging Diva Home Staging Business Training Program to teach others how to earn a living doing what they love. There are over 10,000 students in 23 countries learning her home staging business model.