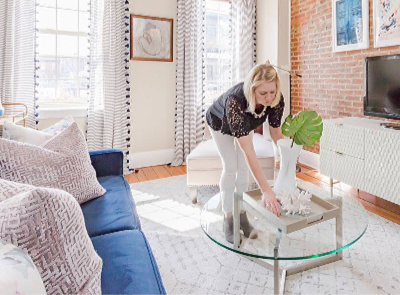 How Do I Know If I Should Become a Home Stager?
One of the hardest parts of starting something new is the self-doubt that comes with it.
You might ask yourself, "Am I on the right track?"
Or even worse, "Am I doing the right thing?"
In a nutshell, if you have a talent for decorating houses and a passion for real estate, then home staging could be the perfect home-based business for you!
Keep reading to learn how you can become a successful home stager.
Key Steps to Become a Home Stager
1. Ask yourself if you have a true passion for decorating
You don't need to have any formal interior design training to become a home stager.
Stagers come from all walks of life, and it doesn't matter what your career was before you start staging homes.
Heck, it doesn't even matter if you spent the last decade (or two) not working at all!
What truly matters is if you have a passion for putting together a room, and turning a house into a home.
I created this home staging quiz to help aspiring home stagers see whether they have the "eye of a home stager." I encourage you to take it if you're wondering if you have the decorating talent needed.
I knew I had a true passion for decorating since I was a little girl. Not only did I regularly rearrange my bedroom, I'd design dream houses for my dolls.
So it makes sense that I later became a home stager!
2. Recognize that home staging is an unregulated industry. You don't need any official credentials to become a home stager
It's a common misconception among new home stagers that they need certification or accreditation to start staging client's homes for the real estate market.
That's absolutely not true! In fact, there is no official governing body that regulates the home staging industry.
Anyone who wants to offer home staging courses can make up their own credentials and pretend they're "official."
Some training companies even create their own associations to endorse their own programs.
Unfortunately, these are common (and misleading) marketing strategies used in the home staging training industry.
3. Research home staging training options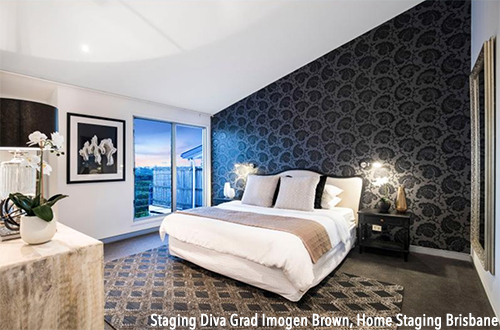 Since you don't need any sort of official training to become a home stager, that means anyone can get business cards printed and start calling themselves a home stager!
When I became a home stager in 2002 there were very few home staging courses.
I already had many years of business and marketing experience, so I figured out how to get started on my own.
You can do that too if you have good business instincts and you're a self-starter.
But I also encourage you to look into home staging courses if you're serious about avoiding the time, frustrations and expense that comes with making beginners' mistakes.
Whether you take my Staging Diva Home Staging Business Training Program, someone else's courses, or become a home stager on your own, make sure you do your research!
Here are some questions to keep in mind as you research home staging courses:
Has the person teaching your course actually had a successful home staging business themselves?
It seems like a no-brainer, but a lot of companies offering home staging training have instructors who have never been successful home stagers.
This means that they're not able to answer your questions from experience. Or teach you proven strategies that work in the real world!
Google instructors' names and training company names, and look at their LinkedIn history to see if they've ever had a successful business, or track record as home stagers.
Are you considering a particular course just because it offers you "home staging certification"?
Like I mentioned above, home staging is an unregulated field.
So even if you take a home staging training program that offers you certification or accreditation, that doesn't mean the program will be better quality!
When I started my home staging courses, I deliberately chose not to offer any fake certifications because I believe it's misleading to students and the general public.
There is also no such thing as a home staging license (another misleading term I've seen used recently).
Does the home staging course you're looking at offer testimonials from real students?
Unfortunately it's hard to believe a lot of what you read online these days.
If you're looking at a student testimonial online, make sure that the quote is accompanied by the person's photo, plus a location and/or company name.
It should be clear that there's a real person behind the quote. With enough information that you could prove they exist from a Google search.
Reading testimonials will also give you clues about the kinds of students that take different programs, what they were looking for, and what value they found.
If all the testimonial says is "great program" that's pretty vague. It won't help you know whether the course will have what you're looking for.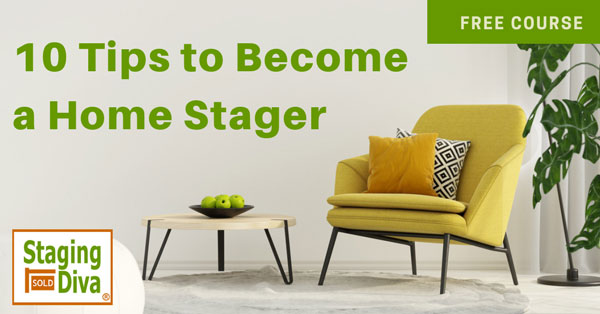 If you're still wondering how to become a home stager and you're not ready to take a full training program, sign up for my FREE email course, 10 Tips to Become a Home Stager.
It's a great way to get started and see if home staging is right for you!