Staging Diva Debra Gould in the Media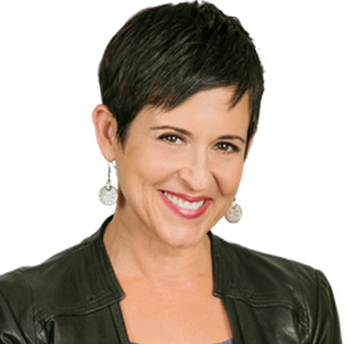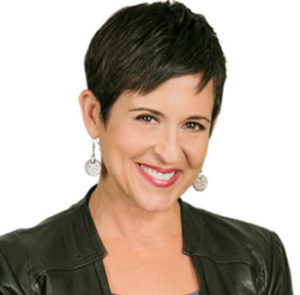 Debra Gould and her home staging business Six Elements, have been featured in dozens of magazines, books, television programs and on radio stations including HGTV, the Wall Street Journal, CNN Money, House & Home, CBS Radio, Entrepreneur Magazine and more.
You'll learn her secrets to getting your own press coverage as a home stager in Course 4 of the Staging Diva® Home Staging Business Training Program.
Following her marketing formula, Staging Diva Professional Home Stagers have been featured in countless magazines and newspapers. Some have even made it onto HGTV and local TV news shows!
Learn More About the Staging Diva Program
Watch Debra in These TV Clips
Staging Diva Teaches Home Staging on HGTV
In this episode of The Decorating Adventures of Ambrose Price, Debra Gould teaches Ambrose the basics of home staging, and it's up to him to stage a real home!
Staging Diva on CityTV News at 6
Debra Gould Shares the Anchor Desk on GlobalTV
Toronto Tonight TV News

HGTV
Staging Diva Teaches Home Staging on HGTV


Debra Gould finished a two day shoot for the HGTV show "The Decorating Adventures of Ambrose Price."
In this episode, home staging expert Debra Gould takes Ambrose under her wing to teach him about how to stage a home.
They visited 3 staged houses and Debra explained what was done right and wrong in each one. Later in the show, Ambrose tests his new skills to stage a condo on his own with Debra wrapping up with her critique of his new-found home staging skills.
Find out what she said when he asked to be hired by her staging firm! (Watch the TV Clip at the top of this page.)
---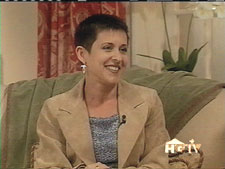 Studio Interview and Tour of Debra Gould's Home
In Sue Warden's show "Creative Spirit" Debra Gould's home and design studio are featured on HGTV. During an in-studio interview Debra sits down with Sue Warden to discuss how and why she gave up a lucrative career in marketing communications for Fortune 500 companies to pursue her passion, and live the life of a designer.
CNNMoney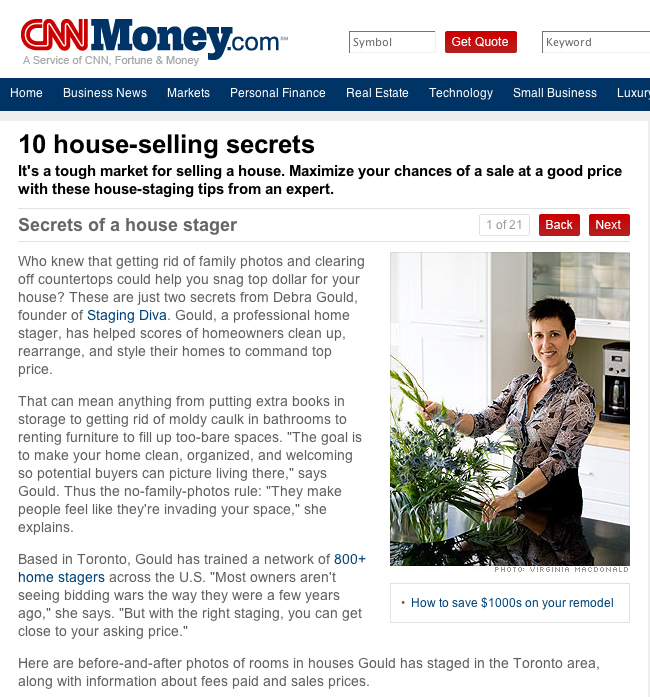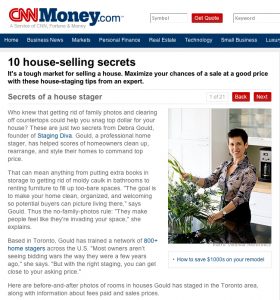 10 House-Selling Secrets:
Secrets of a House Stager
For the second time in two years, home staging expert Debra Gould is featured on CNNMoney.com.
This 22 webpage feature includes before and after shots of The Staging Diva's real estate staging projects along with sales results.
The article includes a link to the Staging Diva Directory of Home Stagers, where home sellers and real estate agents can find help decorating their homes to sell in the United States, Canada, Australia, and more than 20 other countries. A great business boost for Staging Diva Graduates.
Read the full story about Staging Diva Debra Gould on CNNMoney.com.
---
"5 Slow-Market Strategies," by Les Christie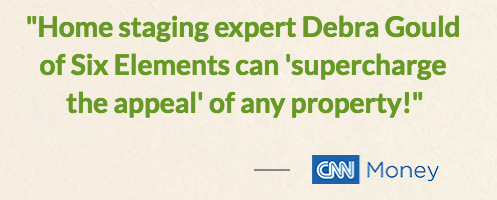 Excerpt: New York (CNNMoney.com) – "Sellers are having a harder time getting good prices for their homes. Even in the hottest markets, getting top dollar is a challenge when you don't have 20 buyers battling it out in a bidding war.
Home staging expert Debra Gould of Six Elements, a home-staging consultant in Toronto, consults with clients whose homes are not selling and can supercharge the appeal of any property.
Her job, she says, and the job of anyone selling their home, is to make 'as many people as possible fall in love with a house.'"

National Post
Homes Magazine: "Ready, Stage, Sell," by Rebecca Vogt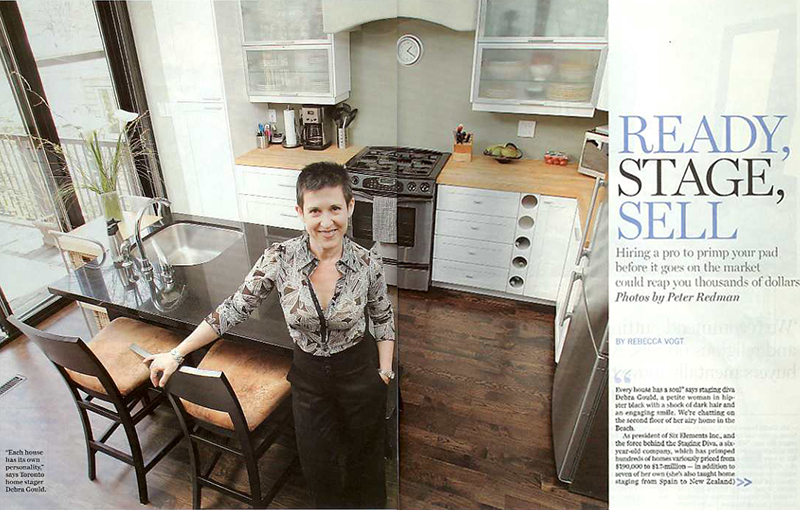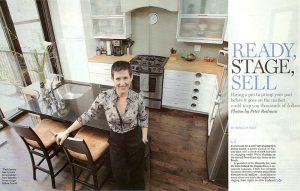 Excerpt: "As president of Six Elements Inc., and the force behind Staging Diva, a six-year-old company, which has primped hundreds of homes variously priced from $190,000 to $1.7-million — in addition to seven of her own (she's also taught home staging from Spain to New Zealand)— Ms. Gould knows what it takes to sell a house quickly and for a hefty sum.
A good stager, she says, will set the scene so that the highest number of potential buyers fall in love the space. . . ."
---
"Use winter to spruce up your home for spring market," by Sandra Martin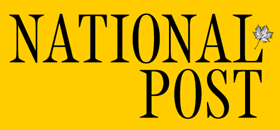 Excerpt: "For homeowners with itchy feet, the next few months will be a real bummer. That's because real estate sales drop off in November, and stay subdued until spring. But while a wise course of action would be to hold off listing your home until the market picks up again, you needn't feel paralyzed in the meantime.
Instead, the real estate service ForSaleByOwner.com suggests using the winter months to make improvements that will boost the selling price of your home — and also help it sell more quickly. Studies by ReMax suggest that if you do nothing else, you should get a bit of planting. The national realty chain has found the return on landscaping is 7% better than for any other home improvement.
ForSaleByOwner also recommends touching up any bedraggled aspects of your home's exterior. Similarly, de-cluttering rooms and cleaning closets will make your home more appealing, and all it costs is a little time and elbow grease.
Trouble is, for many of us time is in short supply and, left to our own devices we could leave all those little improvements undone. That's where a home stager, such as Debra Gould of Toronto's Six Elements, can help. For $1,000 and up, she'll come to your home, assess what needs to be done for maximum impact, then make it happen. "You're trying to create a situation where potential buyers will fall in love with the home," she says.
Depending on the neighborhood and what type of buyer might be drawn to it, Ms. Gould will rent furniture and buy a few accessories to create the illusion that someone like them already lives there. For example, when a childless couple in Toronto's family-crazy Riverdale area hired her, she transformed two of their five bedrooms into kids' sanctuaries.
In a few cases, the value of a stager's service is the time and money it saves you in renovations left undone. "If it's a tear-down type of situation, there's no point [in doing renovations]," Ms. Gould says, "because who really cares what color the kitchen is?" . . ."
Home Business Magazine
"New Career Achieves – Using Creativity Without Starving"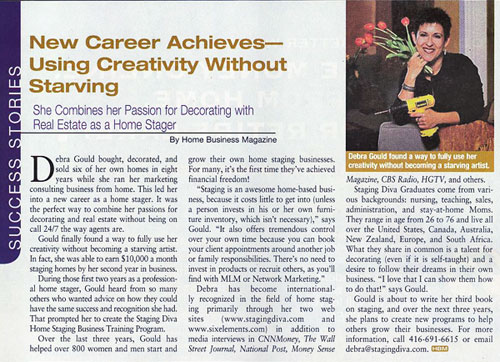 Excerpt: "Debra Gould bought, decorated and sold six of her own homes in eight years while she ran her marketing consulting business from home. This led her into a new career as a home stager. It was the perfect way to combine her passions for decorating and real estate without being on call 24/7 the way agents are.
Gould finally found a way to fully use her creativity without becoming a starving artist. In fact, she was able to earn up to $10,000 a month staging homes by her second year in business.
During those first two years, Gould heard from so many others who wanted advice on how they could have the same success and recognition she had. That prompted her to create the Staging Diva Home Staging Business Training Program . . . "

This Old House Magazine
"House Selling Secrets of a Home Stager" by Deborah Snoonian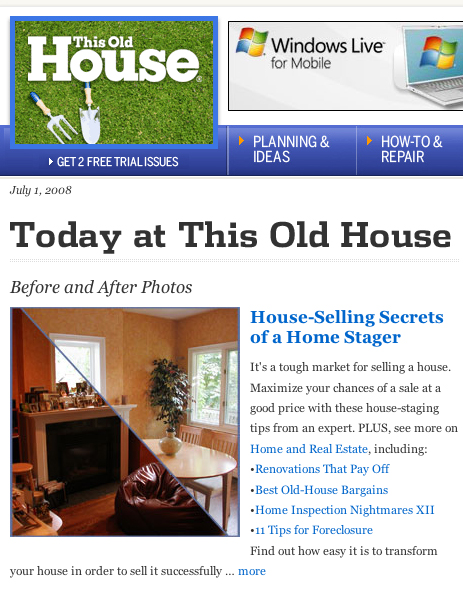 Excerpt: "Who knew that getting rid of family photos and clearing off countertops could help you snag top dollar for your house? These are just two secrets from Debra Gould, founder of Staging Diva. Gould, a professional home stager, has helped scores of homeowners clean up, rearrange, and style their homes to command top price.
That can mean anything from putting extra books in storage to getting rid of moldy caulk in bathrooms to renting furniture to fill up too-bare spaces.
"The goal is to make your home clean, organized, and welcoming so potential buyers can picture living there," says Gould. Thus the no-family-photos rule: "They make people feel like they're invading your space," she explains. . . ."
Read the full story about Staging Diva Debra Gould in This Old House.
BUILDER Magazine
"Spiff Up Your Standing Inventory: Builders share their strategies for moving houses that need to be sold —or resold"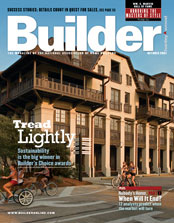 Excerpt: "Many builders have found that staging inventory homes helps buyers visualize living there. Plus, when buyers walk into a furnished room, they're looking at how the house lives instead of nitpicking where the light fixtures are located.
Debra Gould, a home staging trainer known as The Staging Diva, says that builders can achieve the goals of staging without spending a fortune, just by paying attention to some basic principles.
"You could probably do the average three-bedroom home for about $5,000," she says. "We're not talking about huge sums of money, if it makes the difference between people walking in and falling in love with it or picking it apart.
. . . It's all about perception and context. You can buy a cotton T-shirt at WalMart for $5 or a fancy one for $150. They're similar, but one of them is in a fancy boutique. . . ."

Dream Homes & Condominiums Magazine
"Keeping that Brand New Home Look," by J. Lynn Fraser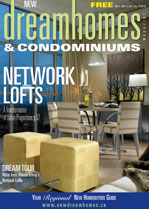 Excerpt: "Buying a new home or condo means buying a dream. Part of that dream is the life we envision ourselves having in our new home. A life inspired by magazines and home decorating television shows.
In real life, unfortunately, it's difficult to keep up that "new home" look. Professional home stagers, the experts who create ideal home suites and get homes ready for sale, can offer some valuable tips about keeping that "model suite" look in your home. These tips are also helpful for special occasions when you want to impress visitors.
"Only hold on to things you really use and/or really love. Anything else should be given away or sold," states Debra Gould, also known as The Staging Diva. Gould is president of the Toronto-based home staging and interior redesign company Six Elements Inc. . . ."
USAA Magazine
"Showtime!," by Suzanne McAuliffe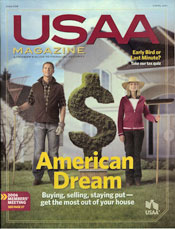 Excerpt: "Putting up a 'for sale' sign turns the spotlight on your home. Experts share ways to pare down, spruce, up, and seal a good deal.
These days, you have to work hard to make your house stand out, or it might sit on the market for months. If you're selling, you want to captivate buyers so you can sell quickly and for as much money as possible. But there's a lot to do to get a house ready for the market.
"Your home has to be cleaner for a showing than you would normally require it to be just to live in it," says Debra Gould, creator of The Staging Diva Home Staging Business Training Program. It communicates care and maintenance of the whole house." . . ."

Home Style Magazine
"What Price For Happiness," by Patricia Rivera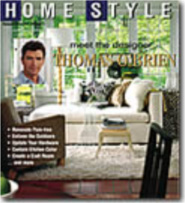 Excerpt: "Leave the cost-benefit analysis to the number crunchers and consider this: Even a minor bathroom remodel can boost your personal satisfaction index a gazillion percent. What are you waiting for?
Researchers at Remodeling magazine, have long found that remodeling a bathroom gives homeowners one of the highest value-vs.-cost ratios of all home-improvement projects.
Before they get too carried away with plans for a new bathroom, designers are quick to warn their clients that the cost of redoing this small space can quickly spiral upward.
Less than $1,000
Toronto-based interior design expert Debra Gould, who is also known as The Staging Diva, boasts that she can give a bathroom a complete makeover for $500.
In fact, by just changing towels (color-coordinated, of course), a new shower curtain, adding flowers and a fresh coat of paint, she says she can even create a new bathroom in a single day.
"Many bathrooms look ugly or tired, but the expensive items are basically there," she says. "You just need to add the details."
Experts agree that one of the easiest ways to create a stylish bathroom is with coordinated metal finishes. Faucets vary widely in price, but many attractive ones fall below $200 at any nearby hardware store. Once you select a style, look for matching accessories with the same finish: towel bars, soap dishes, knobs, faucets and even decorative pieces.
Other simple solutions that complete the picture include changing outdated light fixtures. For some reason, new lighting isn't one of the top jobs on most consumers' remodelling To-Do lists. Gould reports that many homeowners she's worked with have stuck with the same Hollywood-style rack lighting that once was the pinnacle of style and a staple in countless suburban cookie-cutter homes. She suggests swapping them for halogen lights, which more closely resemble natural sunlight. . . ."
House & Home
"Hiring a Stager"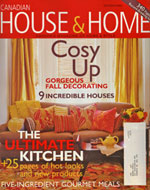 Excerpt: "Staging is an unregulated field, so beware of anyone claiming to have "accreditation". According to Debra Gould of Six Elements, an average three-bedroom empty home can be staged for about $6,000, which will boost the selling price by $10,000 to $70,000.
Gould says a staging expert should prepare your home for your target market, transforming it into a property that will appeal to the greatest number of potential buyers. So don't take suggestions personally. . . ."

Toronto Life Online Exclusive
"Home made success: One woman's real estate windfall"
Excerpt: "Call it Debra Gould's $90,000 touch. That's about how much the 47-year-old made getting out of the Toronto real estate market— and what she made when she got back in four years later.
Her first windfall came in 1998 when the then-marketing consultant decided to downsize so that she could pursue a new career as an artist. She'd been in her three-bedroom detached Beach home for almost two years, during which time she'd given the tired space a rejuvenating lift with new lighting, some paint and a modest kichen reno.
With her marketing background and her eye for decor, she knew how to style the home to show it at its best, rearranging furniture and hanging art for added effect. Her efforts paid off: the house sold for almost $90,000 more than she had paid two years earlier.
Four years— and three cities— later, Gould was eyeing a return to Toronto. But it was 2002 and the market had changed, with prices higher and bargains tougher to find…she started tracking homes in her price rnage and watching what they sold for. As her knowledge-base grew, so did her abilitiy to spot a good deal. It wasn't long before something caught her eye.
…The three-bedroom semi was listed at $259,000, when others like it were going on the market for $299,900 and selling, she says, at around $310,000…Within 24 hours, Gould was in Toronto at the agent open-house with an inspector in tow. . . . ."
CityTV News at 6
"Home Stagers can get you top dollar for your house"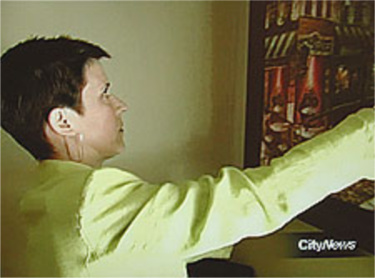 Excerpt: "Consumer specialist Jee-Yun Lee: "Home stagers are not regulated or licensed. If they have an 'accreditation' it just means they've taken a weekend course. So it's important to get referrals. . . .
Debra Gould, a home stager, was brought in to shape things up for this homeowner.
For a total of $5,300 each room was transformed from mess to success. All the clutter was cleared and some rental furniture was brought in for a quick sale.
Debra Gould's staging paid off. When Bryan's real estate agent first saw the house she wanted to list at $750,000, after the staging it was listed at $799,000 and in just one week it sold for $820,000.  . . ." (Watch the TV Clip at the top of this page.)

Center of the City Magazine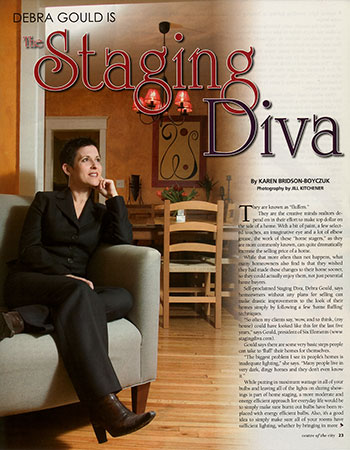 "Debra Gould is The Staging Diva"
Excerpt: "So often my clients say, 'wow, and to think, my house could have looked like this for the last five years," says Gould, president of Six Elements Inc.
"The biggest problem I see in people's homes is inadequate lighting," she says. "Many people live in very dark, dingy homes and they don't even know it."
Beyond small clutter items, many homes have too much furniture for the size of the rooms, she says.
Gould has staged hundreds of homes, ranging in price from $190,000 to $1.5 million. . . ."
Global TV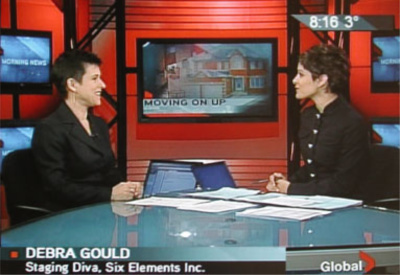 Morning News "Moving On Up" – Debra Gould shares the anchor desk
Home Staging expert Debra Gould is interviewed live by Ann-Marie Mediwake on Global TV Morning News.
The GlobalTV story focussed on why home staging is important even in a hot real estate market and featured before and after photos of many of Debra Gould's projects for her home staging company Six Elements Inc. (Watch the TV Clip at the top of this page.)

Home and Decor Magazine
"As Good as Sold"

Excerpt: "From the outside in, home staging expert Debra Gould of Six Elements Inc. shows how to make your home more sellable through some simple cosmetic changes that make all the difference.
Some say the first impression is the only impression that counts… when you're trying to sell your home, it's true. Home-staging expert Debra Gould, also known as "The Staging Diva," of Six Elements Inc. has bought six of her own homes and staged hundreds of others for clients.
Gould points out that when a real estate agent has eight homes to show prospective purchasers in a day, many buyers will decide from the car parked in the driveway whether they even want to bother seeing a listing. This is one of the reasons first impressions, or curb appeal, is so critical. . . ."
The Wall Street Journal
Tricks of the Trade "Setting Up a Home For Sale"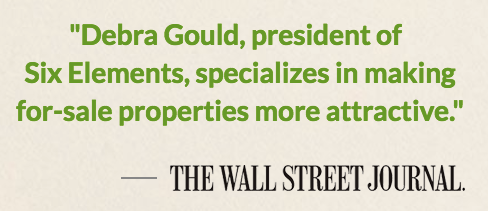 Excerpt: "To sell a house she owns more quickly, Debra Gould, president of Six Elements Inc., a company that specializes in making for-sale properties more attractive, first upgrades the light fixtures and uses higher-wattage bulbs.
Brightly lit rooms appear bigger and more inviting, she says, but she also installs dimmers to be able to create mood lighting.
She also reconfigures entire rooms. If a second bedroom is cramped, for example, she suggests turning it into a home office or study.
She paints walls according to neighborhood and buyer type: bold colors for an artistic feel or neutral tones for more-conservative buyers. She also paints laminate cabinets with melamine (plastic-based) paint and changes hardware to spruce up kitchens and bathrooms.
Ms. Gould stores clutter off-site, because house-hunters often inspect basements and closets. As a finishing touch, she often puts planters out front to create curb appeal. . . ."

Style at Home Magazine
Debra Gould Shares "Her Faves"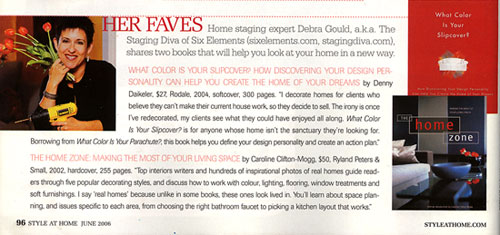 Excerpt: "Home staging expert Debra Gould, a.k.a. The Staging Diva of Six Elements (sixelements.com, stagingdiva.com), shares two books that will help you look at your home in a new way.
What Color is Your Slipcover? How Discovering Your Design Personality Can Help You Create The Home Of Your Dreams by Denny Daikeler
I decorate homes for clients who believe they can't make their current house work, so they decide to sell. The irony is once I've redecorated, my clients see what they could have enjoyed all along. "What Color is Your Slipcover?" is for anyone whose home isn't the sanctuary they're looking for. Borrowing from "What Color is Your Parachute?", this book helps you define your design personality and create an action plan.
The Home Zone: Making the Most of Your Living Space by Caroline Clifton-Mogg
Top interiors writers and hundreds of inspirational photos of real homes guide readers through five popular decorating styles, and discuss how to work with color, lighting, flooring, window treatments and soft furnishings. I say 'real homes; because unlike in some books, these ones look lived in. You'll learn about space planning, and issues specific to each area, from choosing the right bathroom faucet to picking a kitchen layout that works."
Toronto Tonight TV NewsMagazine
"House Fluffing: Dress Your House for Success"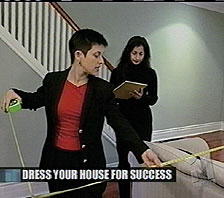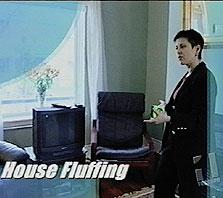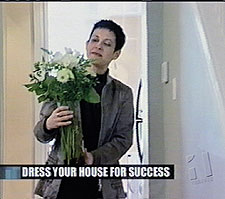 Toronto 1 shot a special segment on House Fluffing for their newsmagazine show, Toronto Tonight. Debra takes viewers through a home in its "before" state and describes what's needed for it to sell quickly and for top dollar.
Subsequent scenes show rental furniture replacing what was there and then Debra takes viewers through the finishing touches adding flowers, art and accessories. Included is an interview on key steps to prepare a home for sale and the increase in selling price that can be expected. (Watch the TV Clip at the top of this page.)

Reader's Digest
"Your Home is a Stage"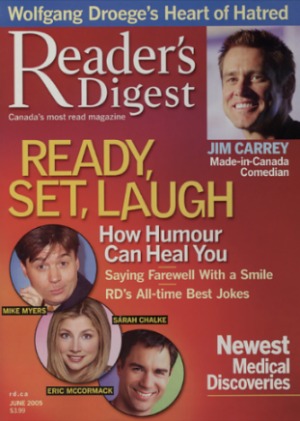 Excerpt: "When house hunting, people like to imagine they can look past ugly decor or empty rooms to see potential, but usually they can't!
That's why sellers might want to 'repackage' their house to appeal to potential buyers.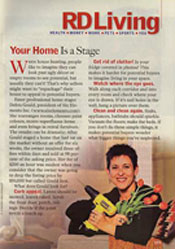 Enter professional home stager Debra Gould, president of Six Elements Inc.
She rearranges rooms, chooses paint colors, stores superfluous items and even brings in rental furniture.
The results can be dramatic: After Gould staged a home that had sat on the market without an offer for six weeks, the owner received three offers within days and sold at 98% of the asking price. Her fee was modest when you consider that the owner was going to drop the listing price by $50,000 but called Gould first. . . ."
The Globe and Mail
"Go Fluff Yourself," by Janice Lindsay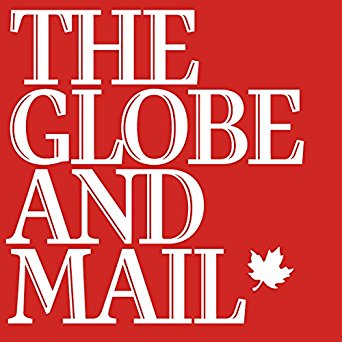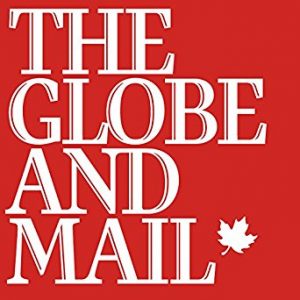 Excerpt: "Fluffers come up with fast solutions because they come in cold and, unlike friends, they don't have to be tactful.
When Debra Gould of Six Elements moves furniture around, her clients say things like "I've lived here for 10 years and it would never have occurred to me to do that!"
What makes a place look spacious? Empty space! Edit, edit, edit. If you want to see how really full your rooms look, take some digital photos. They won't look like those beautiful rooms in decor magazines.
Gould says, "Don't fill basements and garages waiting for the mythic garage sale. They aren't worth the hassle and don't feel nearly as good as just giving things away." If you want an instant fluff, put it all on the curb for the neighbors or the Goodwill to take away. Think of it as giving all these objects a new life (I know, it's hard to do). . . ."
---
"When a House is Not a Home, It Can Be a Money-Maker," by Gabrielle Bauer
Excerpt: "The president of Six Elements Inc., a firm specializing in home staging or "fluffing," Debra Gould used her decorating talents to polish the home's appearance before selling it.
To her clients interested in the "flipping" scene, Ms. Gould advises: "Buying a structurally sound but ugly house in a great location, and preferably one that needs lots of minor repairs and cosmetic changes like removing old carpets, wallpaper and lighting.
These changes can make a huge difference to the perceived value of a property, often at minimal cost. . . ."

MoneySense Magazine
"Winning the Real Estate War, " by Julie Cazzin
Excerpt: "Coldwell Banker Realty tracked 2,772 properties, ranging in price from $229,000 (U.S.) to $4.8 million, in eight major U.S. cities.
It found that while the average home was on the market for nearly 31 days, the typical staged home sold in just under 14 days.

And while the average home sold for a mere 1.6% over the seller's asking price, the staged homes went for a hefty 6.3% more.
"Home stagers perform their magic by playing up the best features of your house and minimizing the worst . . .
Debra Gould, who owns the Six Elements Home Staging firm in Toronto, says it's important to avoid planting negative associations in buyers' minds.
. . . Gould gives the example of an open house she attended where the owner had left all the garbage and recycling bins at the top of the long and steep flight of steps leading up to the house. She advised the agent to have the homeowner tuck the bins away behind the house rather than drawing attention to the major inconvenience of not having a place to store them at sidewalk level. . .
. . . Home Stager Gould recommends you pay special attention to the furnace room since every home buyer wonders what shape the furnace is in. "If the furnace looks clean, it looks newer," says Gould. That goes for the fuse box and electrical panel too.
. . .  A couple of planters on your front porch, a vase of flowers on your dining room table, even a simple rose in a bud vase can warm up a room. This is where you can let some of your creativity show through. "You want to get away form making rooms feel dull and sterile," says the home stager Gould. "Flowers and plants are good for that." Candles help too." . . ."
---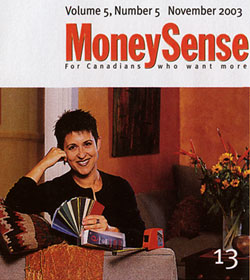 "Selling Up: A Home Stager Can Help You Get Top Dollar," by Gabrielle Bauer
Excerpt: "If you're looking to score on the real estate market, your best investment may not be a house or condo, but an hour with Debra Gould.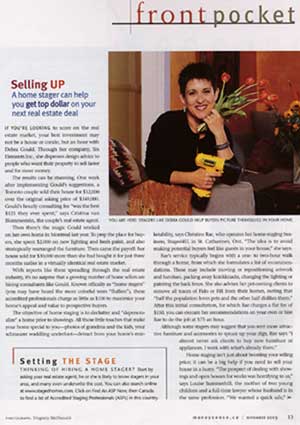 Through her company, Six Elements Inc., she dispenses design advice to people who want their property to sell faster and for more money.
The results can be stunning.
One week after implementing Gould's suggestions, a Toronto couple sold their house for $12,000 over the original asking price of $349,000.
Gould's hourly consulting fee "was the best $125 they ever spent," says Cristina van Blommestein, the couple's real estate agent.
Then there's the magic Gould worked on her own home in Montreal last year.
To prep the place for buyers, she spent $2,000 on new lighting and fresh paint, and also strategically rearranged the furniture.
Then came the payoff: her house sold for $30,000 more than she had bought it for just three months earlier in a virtually identical real estate market. . . ."
Toronto Star
"Listing your house? Don't forget to fluff it," by Ellen Roseman

Excerpt: "When selling your house, how can you engineer a bidding war? What are the secrets to finding buyers willing to pay more than the asking price?
Price it on the low side, real estate agents say. Show it aggressively and entertain offers on a specific day and time. Finally, invest a little money in making the house light and bright, clean and clutter-free.
That's the strategy followed by a young couple who had 16 offers for their semi-detached Toronto house in midtown Toronto. They sold it for $512,000, more than 20 per cent above the asking price of $419,000, after paying $307,500 less than five years ago. . . .
Real estate agents stress the importance of "staging" or "fluffing" a house, a process designed to hide flaws and help persuade buyers to fantasize living there.
"You have to get rid of superfluous stuff," says Debra Gould, an interior designer in Toronto who offers house fluffing tips at her Website, SixElements.com.
"If your closets are full, people will pick up on it. Often they're moving because they've run out of space. If your closets are half-full, they'll imagine lots of space for themselves."
Selling a house is all about romance. Just as you try to look your best when going on a date, your house should look as good as it can, too.
"The little repairs need to be done," Gould says. "Many people say, `It's not a big deal. The new owners can do it.' But if you do the work, potential buyers won't be distracted by the cracks in the walls. . . ."

CBC National News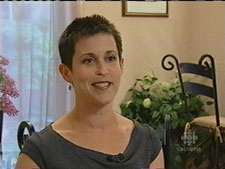 TV interview on the impact of interest rates on real estate sales
Debra Gould interviewed on the CBC National News in a segment on the housing boom, discussing the role of falling interest rates on demand for resale housing.
Woman's Day
Walls, Windows & Floors Special – "At Home with Debra Gould" by Bernadette Baczynski
Excerpt from 6 page spread: "At Home with Debra Gould: a Toronto designer and artist infuses her home with her own colorful graphics."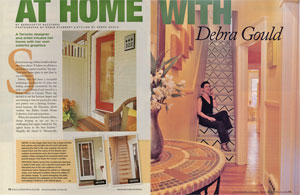 Several years ago, Debra Gould took her own best advice: "I believe we all have a real desire to express ourselves," she says. "And what better place to start than in our own homes."
Debra, who had been a successful marketing consultant for 15 years, was feeling creatively constrained. So, she took a year's sabbatical and moved to a remote island in Canada. There, she decided to use her business degree and arts training to turn her passion for color and design into a thriving Toronto-based business, Six Elements.
When she returned to Toronto, Debra, always keeping an eye out for a challenging fixer-upper, looked for "the ugliest house in the best location." Happily, she found it. "Structurally, it's great," she says. "It was just tired, dark and in need of help."
Of all the houses she's lived in— this is her sixth in 12 years— Debra says this semi detached, 1930s-era house best reflects her personality. "As soon as you come to the front door, you know it's not an overly serious place," she adds. The tiny foyer leads to a narrow stairway, which Debra stamped, stenciled and painted two shades of chartreuse. . . ."

Boulevard Magazine
Cover Story: "Art with a Mission: Functional Pieces with Plenty of Flair," by Maureen Licata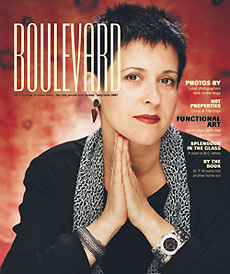 Excerpt: ". . .We're surrounded by functional objects, usually mass produced and not necessarily fun or interesting to look at," says designer Debra Gould. "By introducing a few handcrafted items into our homes, we create a unique environment and bring our rooms to life. An environment should have elements that hit a person on an emotional level."
Her floorcloths, wall hangings and place mats have jazzed up a slew of homes in the area and far afield.
. . .As color conscious as Matisse, Gould "coordinates but doesn't match" her clients' interior tones. "I'm passionate about color and it's the starting point for all my work," she says. "The clients and I develop a palette and the design flows from there." . . .
The Australian

Excerpt: "In the US they call it "home staging" and the queen is Debra Gould (aka the Staging Diva) who writes endlessly on the subject and runs training programs for people looking to set themselves up as professional home stagers.
As Gould puts it: "A house is a product that has to be packaged and marketed to the right target audience at the right price.
"In a slow or buyer's market, any house is just one of many for sale in a neighbourhood. Real estate agents may say the only way to sell is to drop the price, but this ignores the positive sales impact of improving the product."
How to improve the product and how much to spend doing it depends on the particular property, but there are some basic rules. . . ."
> Read the rest of the home staging article here.

Debra Gould Has Also Been Featured In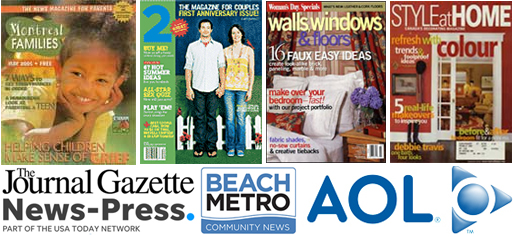 Radio Stations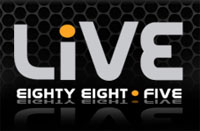 Click to Download the Interview

Click to Download the Interview
Other Appearances:


Debra has also been featured in several magazines and books talking about marketing and the business of home staging:
Entrepreneur Magazine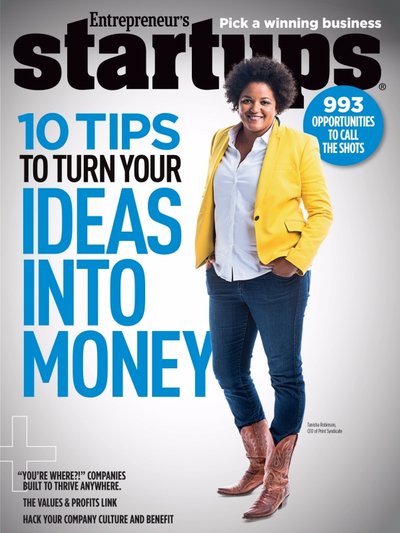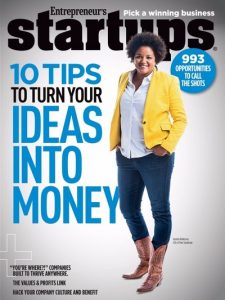 Entrepreneur Magazine identified home staging as one of the hottest growth businesses.
The Staging Diva Home Staging Business Training Program is the ONLY home staging business opportunity recognized by Entrepreneur Magazine for 13 straight years in their business startup guides.

FabJob Guide to Become a Home Stager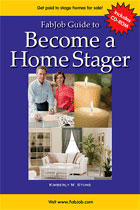 Excerpt: "Debra Gould is the only person teaching the business of home staging who combines an MBA in marketing, almost 20 years experience as an entrepreneur and the proven track record of actually growing a successful home staging business herself from scratch— not as a sideline to a real estate practice, but as a stand alone and profitable home-based business.
Debra knows from first-hand experience what it takes to get a home staging business off the ground with a shoe string budget, and she knows how to attract home staging clients as proven by the hundreds of satisfied clients she's served. . . ."
Marketing Masters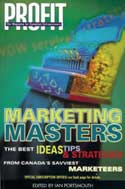 "The Best Marketing Ideas, Tips and Strategies from the Savviest Marketeers" Published by Profit Magazine
In addition to a regular marketing column in Profit Magazine throughout much of the 1990s, Debra Gould wrote a chapter for this business book about how to keep customers coming back with various promotion strategies, published 1998.

Floorcloth Magic
"How to Paint Canvas Rugs for Decorative Home Use" by Lisa Curry Mair
Creator of the Debra Gould Home Collection, Debra is one of 19 floorcloth artists in North America featured in this book, published in 2001 in the US.