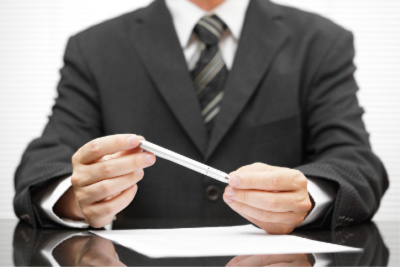 If you're looking for the best way to talk yourself out of becoming a home stager, immediately get on the phone and call a dozen real estate agents in your market.
After a few "No one will ever pay for it around here" or "It will never work in this market" or "There's no need for staging, if a house is priced right it will sell" responses you'll be almost embarrassed with yourself for ever thinking up such a silly idea.
If I listened to everyone who told me home staging wouldn't work in my city seven years ago, there would be no Staging Diva today.
Of course there are agents who understand that if they have a more attractive product to sell, that it will sell faster. There are also many real estate agents who insist that all their listings be staged, you just have to find them!
These agents who "get it" are the 20% of real estate agents who likely make 80% of real estate commissions.
In your hunt for real estate agents to discuss the potential of home staging with, more often you'll run into the 80% who do the remaining 20% of the business.
Many of them only work part time or for their friends. But there are others (and sadly, you'll have no trouble finding them) who are just plain ignorant, lazy or both. I realize I'll get hate mail for saying this, but so be it.
The truly professional real estate agents who are always looking for ways to get the most for their clients know who they are and I'm sure they're not fond of that "ignorant or lazy" group either because it reflects on them as part of the same industry.
Just last night I talked to the owner of a vacant condo that she's about to put on the market for $895,000. It will be the most expensive unit in the building and one of four that's for sale on her floor.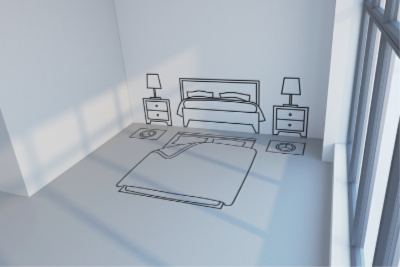 The agent recommended the listing price (likely too high) and suggested that she put tape on the hardwood floors to indicate where furniture might go to give prospective buyers a sense of how big the rooms are!
Imagine expecting home buyers to be inspired by tape on the floor and fall in love with an empty condo that's priced well above anything else in the building.
Imagine also how lovely her real estate listing photos will be with all those white walls and boxy empty rooms!
Does this agent not realize that 90% of home buyers in her market search for a property online before ever even calling an agent to go see it?
Fortunately this home seller is smart enough not to take this bad advice and went online to search for a home stager.
While her agent made no mention of the possibility of staging her vacant property, she's now prepared to invest at least $5,000 in having me stage it for her.
A lot of agents are shell-shocked because they got into real estate thinking they could make a quick, easy buck. All those years of only having to put a for sale on the lawn and wait for offers led to a ton of complacent agents who took their incomes for granted.
Whenever real estate markets slow down, they're not making nearly as much money as they are in a buyer's market. They don't want to spend money on their listings because they don't make their money until the home sells and that can take a long time (especially when the house isn't staged).
Before the last market crash, many Realtors got in way over their own heads. Taking draws against future commissions, not to mention easy credit for homes they couldn't afford once the market slowed and those commissions stopped rolling in.
This puts real estate agents in a scarcity mindset and I'm not surprised that they're telling you home staging won't work. But when they're saying, "Oh, nobody will ever pay for that here," what they really mean is they won't pay for it. They haven't talked to all of their clients about whether or not they would pay for staging, they just know they don't want to.
Plus, if they're sitting with an inventory of non-selling listings that show badly, it's mighty awkward for them to go back to their clients now to say that the problem is they don't show well. Any client would rightly ask, "Why didn't you tell me that 12 months ago when you took the listing?"
Talking to real estate agents will be very discouraging. It's not just you.
With home sellers, it's a whole other story and that's why I teach in the Staging Diva Home Staging Training Program that real estate agents are only one of the four major target markets for a home stager.
Instead of focusing all of your energy on what real estate agents think, put some energy into educating the home sellers about the benefits of home staging and you'll be much better off.
Home stagers, what's your favorite real estate agent story? If an agent tried to discourage you and you went ahead and found success anyway, we'd love to hear it. You might give someone the boost of confidence they need to follow their dream. Please leave a comment below.
You can read part 2 of this post at: Home Stagers Realize Your Own Power in Real Estate.