I'm Debra Gould, Also Known as The Staging Diva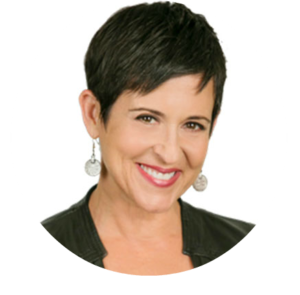 I created Staging Diva for anyone who wants more out of their life— more creativity, more flexibility, and more financial success.
In case you're wondering how I got here . . .
Back in the mid 90s I unexpectedly became a single mother raising (and supporting) a child entirely on my own. I never imagined where that journey would take us.
At the time, I was trying to exit a marketing career I wasn't passionate about. I craved more creativity in my work life but I didn't know how to get there.
Having a kid on my own put those thoughts on hold for a few years.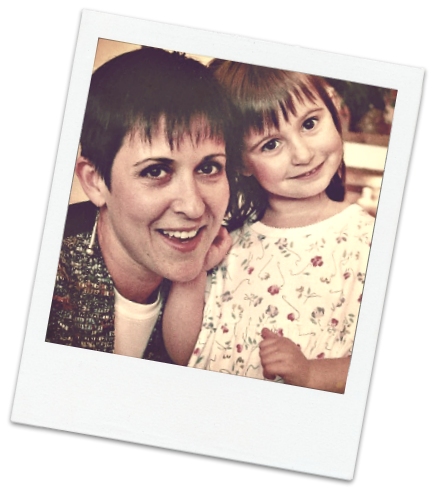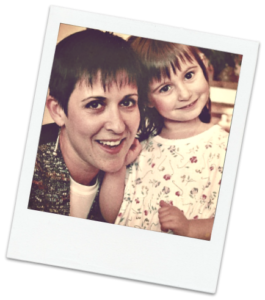 Then as I approached my 40s a client asked me a surprising question that entirely changed the course of my life:
"What's the most important thing you want to teach your daughter?"
No one had ever asked me that and I answered from my heart without thinking.
"I want to teach her to follow her dreams."
As I blurted out those words, my deep (and life-long) desire to have creative work came roaring back.
I realized I'd have to follow my own dreams to set an example for my daughter.
Oddly enough, it took me another 4 years to realize that home staging was the key to following my creative passion while making a living. The solution was right under my nose; I just didn't see it!
I'm guessing you found this website because you have decorating talent. I'm so happy you're here. My mission is to teach, inspire and empower creative people to do work they love and that can support them at the same time.
I know you're probably exploding with many questions right now. Is this right for me? Am I talented enough? Where do I start? You'll find answers to those questions, and so many more, here. 
If you're interested in more "About Us" information, keep reading below. It's the rest of my story:
How I became a home stager
What led to the creation of Staging Diva
How I can help you follow your own creative dreams
Thanks for visiting!

Debra Gould, The Staging Diva®

How I Became a Home Stager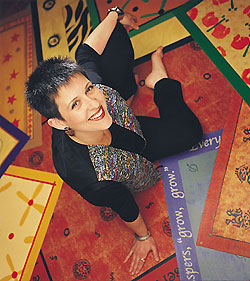 Growing up, my mom always said, "You need to be able to take care of yourself!" That was my cue to ignore my art and pursue a communications degree followed by a masters in business and marketing.
From the outside I looked successful. Inside I felt like I was living someone else's life.
After the realization that I wanted to teach my daughter to follow her dreams, I started experimenting with different art forms, becoming a floorcloth artist.
It was impractical on many levels, yet amazingly I managed to make enough money to support us. Not up to my previous standard of living, yet I was happier and I could pay our bills. There just wasn't much left over for unnecessary purchases.
On my journey of trying different creative projects to earn a living, I had a "hobby" of moving once my place looked great. I found myself constantly craving a new decorating project.
While staging and flipping 6 of my own starter homes, I realized how many ugly properties there were on the real estate market.
It occurred to me that others might be willing to pay for my natural decorating talent.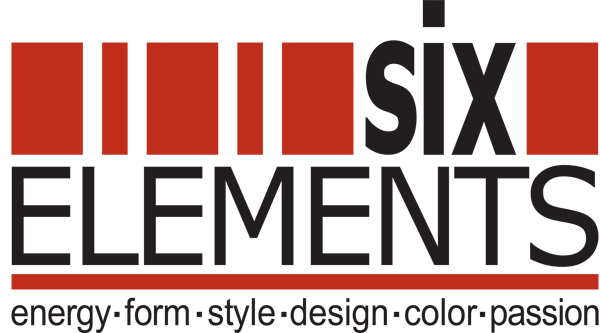 Without really knowing what I was doing, I started my home staging company Six Elements Inc. in 2002.
I'd never actually decorated anyone else's home and I was insecure about my lack of formal interior design training. But, I was hoping I'd make a better living from this creative work!
More importantly, I was following my dreams and setting an example for my daughter.
Terrified yet determined, I went forward with the belief that I could take what I knew about marketing and decorating a house to sell, and turn it into another source of income over and above my art.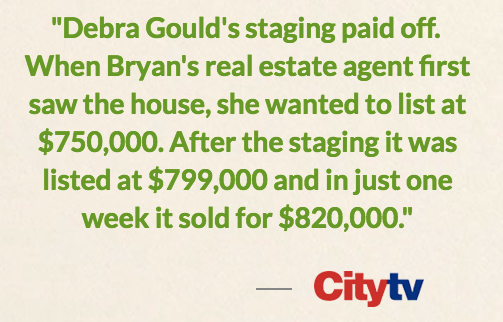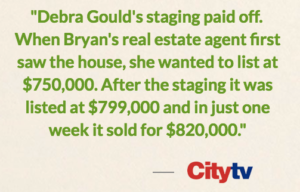 As a single mom, I committed to figuring out the staging business in a way that worked for us.
There were certain "must haves" that I built into my own staging business and it's part of the model I teach my students today. For example, how to:
Be a home stager without investing any money in your own furniture or accessories.
Keep a flexible schedule whether it's because of childcare demands, another job or because you just don't want to work full-time.
Avoid writing reports and complicated contracts.
Eliminate the need to meet a client in advance before a paid appointment.
Get paid along the way and never have to chase your money.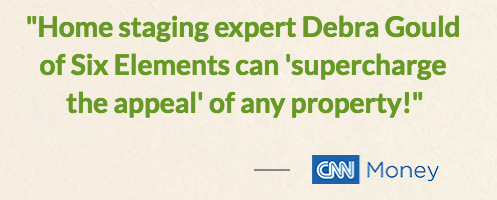 I made up my own rules. Through trial and error I figured out the best way to make money in staging, interior redesign and color consulting.
Over the years, I've helped hundreds of home sellers make anywhere from $10,000 to $100,000 more in the sale of their homes.*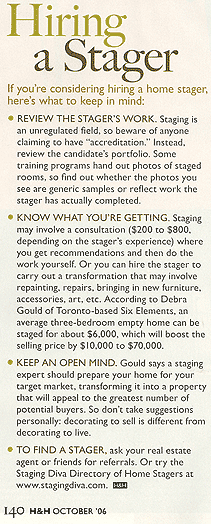 One retired couple called to say they "felt like they won the lottery" because of me—they were finally debt free with money left over, thanks to what they sold their home for after I staged it.
From Home Stager to Industry Leader
When I became a home stager, there weren't any HGTV shows about staging! Few people knew about home staging in the early 2000s.
Facebook, Twitter, Instagram, Pinterest etc. didn't exist to spread the word.
I wanted to show the general public and real estate agents what home staging is and why it's important.
It started with various articles I wrote, which allowed me to attract clients and share home staging with much of the world— many people were learning of it for the first time!
I published hundreds of home staging articles across the Internet during my first 5 years as a home stager. That quantity has grown to over 1,000 articles today.
When you Google almost any staging topic with "staging diva" included in your search, you'll find something I've written on the subject. If you discover a topic I haven't covered, please let me know. I'm always looking for new ideas to write about. 🙂

The​ ​Beginning​ ​of​ ​Staging​ ​Diva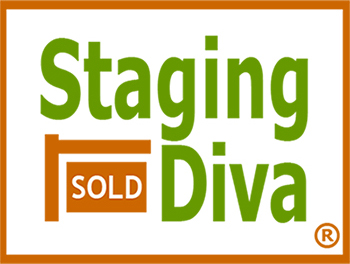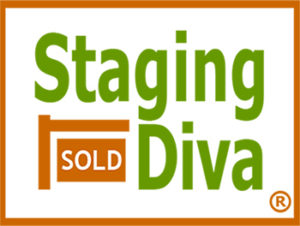 I never dreamed that my own journey to find creative work— and my idea to become a home stager— would eventually lead to writing guides, creating home staging courses, and building a community of successful stagers.
But after being featured on CNNMoney, HGTV, and numerous magazines and newspapers, I got hundreds of emails from struggling home stagers asking how I was so successful.
"The Staging Diva Training Program transformed my way of thinking about the business of home staging. I was formerly trained by two other 3-day staging programs. In fact, I was even a teacher for one of them!

But the staging pricing model was wrong in those other programs. It kept me stuck, trudging up a difficult hill wondering why I wasn't making real money as a home stager.

It wasn't until Debra Gould explained home staging consulting and billing correctly, that I was able to shift into higher home staging income levels."

— Jill Gargus-Turgeon (AB)*

Simply Irresistible Interiors Inc.

Everyone wanted to know my "secret."
I noticed they shared similar challenges— where to find clients, what to charge, and how to grow.
Most home staging courses focus mainly on the decorating side of staging, like choosing colors or arranging furniture.
I discovered they're taught by people who haven't earned a living as home stagers, so they don't know what works in the real world.
This leaves too many home stagers without a clue about how to make money, and with the mistaken belief that they have to buy thousands of dollars worth of furniture and accessories to be successful. They give up on their dream or get themselves deep into debt and this can be avoided with the right knowledge!
I knew I'd figured out the winning business formula because I was making up to $10,000 a month in staging and redesign.*
Wanting to share my formula with the hundreds of people who'd written me for help, I created the Staging Diva Home Staging Business Training Program.
Since its start in 2005, thousands of Staging Diva students in 23 countries are learning to make a living as home stagers.
I'm so proud of them and inspired by their successes every day.
Becoming a home stager has changed me as an individual and taken me out of the quiet shell I've been in. I'm ready, willing and able to proceed thanks to the wealth of knowledge I've received from Debra.

I highly recommend Staging Diva Training to everyone interested in home staging!"

— Pamela Butler (GA)*Studio B Home Staging
When I think back on my goal— to teach my daughter to follow her dreams— I realize that this legacy continues. Now my students are able to show their own children and grandchildren that it IS possible to build an amazing career around your creative passion.
Think about it— if you knew you could boost your confidence, feel supported and have a road map to the creative life you really want, would you go for it?
Many Staging Diva Graduates experience true financial independence, and the freedom to choose their own schedule, for the first time in their lives.
With support from the Staging Diva community and myself, you can achieve that too.