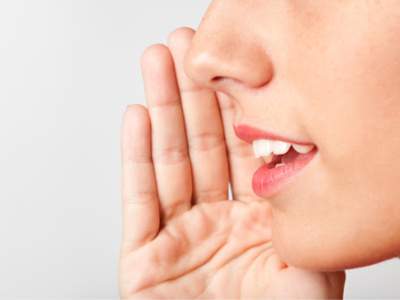 For my 1,000th post in Home Staging Business Report I thought I'd discuss 3 dirty little secrets all home stagers share— whether they're really experienced or just starting out.
I want to thank a home stager I coached this week for inspiring me to write this.
She is exactly where she was a year ago, no closer to starting her home staging business. What I heard were a lot of excuses that were really symptoms of 3 fears that she thought had to go away before she moved forward.
The biggest secret of all is your fears never entirely disappear, you just have to go after your dream anyway!
1. Stage Fright Is Part of The Process
Doing your first home staging consultation is the hardest, because until you do it you'll worry about all kinds of things that will never happen.
A day of worry is more exhausting than a day of work. – John Lubbock
It's easy to convince yourself you have no talent or that you won't have any home staging ideas once you're in a client's home. Ask yourself whether  you've ever walked into an open house or seen MLS photos that you couldn't imagine how to improve in some way.
If you're still unsure whether you have the eye of a home stager, download my FREE Staging Savvy Quiz. I share 10 before photos from my clients and ask what home staging ideas you would recommend. Then you can compare your answers to mine.
So here's my little secret.
Despite staging hundreds of homes since 2002, I still get a little nervous on my way to a new home staging client. I think, "What if this is finally the one house where I have no ideas?"
If you've been a home stager for awhile, I'd love for you to share in the comments whether this still happens to you. I KNOW I can't be the only one 🙂
2. Distractions Never Stop
When I started Six Elements Home Staging & Redesign, I was a single parent of a 7-year-old. I lived in an expensive city with no family around to help. I had no income other than what I could make as a home stager.
Every time I turned around it was a school holiday, or my daughter was sick, or there was something at school, or a doctor appointment, or something broken in our house that needed attention, or I had cramps, or I just wanted to veg out in front of the TV.
Running your own home staging business takes work. It's easier then most businesses, but you do actually have to work on it!
It's hard to put aside all the "real life" distractions and focus on what needs to get done. If I (and thousands of my students) could do it, you can too. We don't possess any magic potion that gives us more than 24 hours in a day.
I sacrificed my social life for the first few years. Being a single parent and my business were all I could cope with on top of the usual personal and home maintenance things we all have to do. I was determined to make at least $100,000 a year by my second year as a home stager. That was an ambitious goal considering only 6% of the entire US population makes that much.
Had I set my income goals lower (or had a spouse or ex-spouse helping pay the bills), I definitely wouldn't have worked as hard. I would have had time for more distractions and more socializing.
Nevertheless, I was able to walk my child to and from school every day and even volunteered to go on a 4-day school trip. I did not bake, though I did cook a healthy sit down dinner for us almost every night. I didn't work evenings or weekends.
We all make choices about how we'll spend our time. Some "distractions" can be ignored.
It's OK to:
Go in your office and close the door.
Tell the neighbors you don't have time for coffee because you're working.
Buy birthday cake instead of baking it.
Host a pot luck instead of spending days cooking for 10.
Not take personal calls or text messages while you're working.
Take your kids to run errands rather than doing them all while they're at school.
You don't have to say "yes" to everything everyone else wants you to do. Your priorities are important too.
If you're a parent, it's important to teach your kids about healthy boundaries — which they'll never learn if you have none.
3. You'll Never Feel Like a "Total" Expert Home Stager
You can put off starting your home staging business, or taking it to the next level, for years by convincing yourself there's something else you need to learn before taking the next step.
Once you start practicing, you'll actually master the skill of decorating houses to sell. No one is ever 100% confident before they go into their first client's home.
You might be insecure about your home staging design sense. You might be imagining you can't put together your home staging portfolio until you have some clients.
Perhaps, you've convinced yourself that you can't have a home staging business until you know how to build your own website! As I told one home stager recently, letting a fear of building your home staging website stand in your way of starting your business would be like deciding not to become a parent until you've learned how to talk to teenagers. Besides, if you're a graduate of my program, you can join the Staging Diva Directory of Home Stagers and not build your own site at all!
It's not possible to know absolutely everything there is to know about being a home stager before getting your first client. Fortunately, you don't need to. You only need to know more about home staging than they do. You only need to be more talented or creative then they are.
Or, maybe you only need to have the time to devote to staging their house that they don't.
One of my early home staging projects was for an interior designer. I was intimidated because I have no interior design training. She had 2-year-old triplets and no time or energy to get her house ready to sell. She hired me so she could pack up the boys and head for the cottage while I took over the transformation of her city house. (A luxury I envied at the time!)
I'm proud to say her house sold within a week for $40,000 over the asking price. If I'd let my insecurity about not knowing as much about decorating as she did take over, I would have missed out on an awesome home staging project!
Even all these years later, even after writing 1,000 blog posts about home staging plus 200 newsletters and countless articles, I still don't feel like I know everything there is to know. If I did, I would be completely bored!
How many of these secret fears or expectations do you have? Did you think you were the only one?
Do your worries about stage fright, not knowing enough and endless distractions stop you from moving forward with your home staging business? Please share in the comment section below. I know this discussion will help us all let go of what's holding us back!