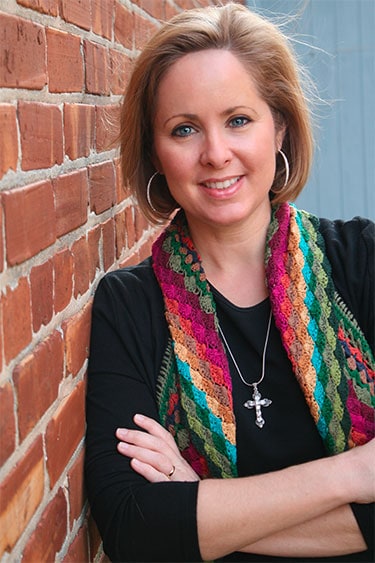 So many of us spend our best years letting fear stop us from starting our dream business.
We make excuses like, "I"m too busy," while we spend 30 to 40 hours a week in front of the TV and Facebook.
We make excuses like, "I can't afford it," while we continue to buy impulse items almost everywhere we go.
If you're living in a first world country and you're reading this, the chances are your lack of "time" and lack of "money" aren't your biggest barriers to success in your home staging business.
The real reason most people don't pursue their dreams, is fear and it's not fear of failure that stops us either.
As Marianne Williamson so rightly said,
"Our deepest fear is not that we are inadequate. Our deepest fear is that we are powerful beyond measure. It is our light, not our darkness that most frightens us. We ask ourselves, 'Who am I to be brilliant, gorgeous, talented, fabulous?' Actually, who are you not to be? You are a child of God. Your playing small does not serve the world. There is nothing enlightened about shrinking so that other people won't feel insecure around you."
With that in mind, I'm delighted to share this personal story from recent Staging Diva Graduate Amy Spencer of Amy Spencer Interiors (SC) whose latest home staging successes include:
Having her design projects featured in the summer issue of Midlands Woman Magazine, and being awarded the Houzz Service Award because of  the testimonials she received from past clients!
Amy writes:
I'm a 44 year old mother and wife who is finally pursuing her career dreams. I have a bachelors degree in interior design and worked in the commercial end of the field after graduation.

However, I put my career on hold when I had children and became a full-time mother. I love being a mom and I have no regrets.

However, the arty side of me was always dabbling in interior design throughout the years. Whether it was working on projects of my own, or helping friends with theirs.

When the economy fell it hit our family hard— like a lot of families— and I was forced to find a full-time job.

At the time I was working part-time in the Children's ministry of our church. Along with the full-time job I had to search out additional ways to supplement the income and so I had to figure out what that could be.

That is when I offered up my decorating skills to decorate people's homes for Christmas…and that was the beginning. I booked every weekend up to two weeks before Christmas and the interior design spark was reignited.

I realized from that experience that I had a lot of fear that was holding me back from pursuing what I really wanted to do and be and that was interior design.

However, I had to face those fears and put them aside and get out there and make some money and my confidence grew.

Since then, I have added other services to my business and home staging was a natural fit for me. I LOVE home staging and am looking forward to growing this side of my business.

My goal is to become the largest home staging company in my area.

And, so I push on, stuffing fear in my back pocket, as I continue to work full-time and build this design and home staging business on the side.

I work ALL the time and I am loving every single minute of it. Because the truth is, when you are doing what you love, what you were meant to do, it doesn't feel like work.

I eat, breathe and sleep design and I am so grateful that I am able to work in this industry. I hope to inspire all women, of all ages, to press on and continue to pursue your home staging dreams.

The Staging Diva Program helped give me the confidence to move forward. The inner workings of how home staging works was a mystery to me and I felt that Debra Gould's transparency in the home staging course CD's was open, honest and exactly what I needed.

I needed a mentor to help me figure out the inner workings of the home staging business from pricing to marketing and I felt that's exactly what Debra, the Staging Diva delivered.
Please join me in celebrating Amy Spencer's success at stepping into her dream career combining interior design, home staging and holiday decorating. I love that she's publicly declared her goal because it makes it far more likely that she'll achieve it!
If you'd like to share your home staging success story, please give me some details to weave into an article about your home staging business.
Also join us in the comments section below. What steps have you taken to move towards your own goal of having a successful home staging business?
Debra Gould, The Staging Diva®
President, Six Elements Home Staging and Voice of Possibility Group Inc.
Debra Gould knows how to make money as a home stager and she developed the Staging Diva Home Staging Business Training Program to teach others how to earn a living doing what they love. There are over 10,000 students in 23 countries learning her home staging business model.