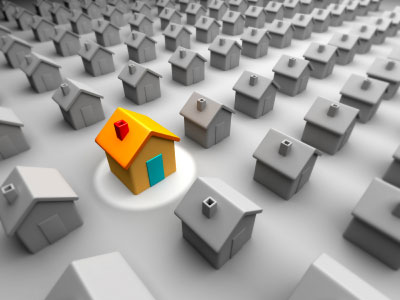 Home stagers have a lot of power in real estate, more than we realize. Especially when we're making the mistake of chasing busy Realtors hoping to convince them to hire us!
Last week I wrote a post called, "Stagers, don't let real estate agents discourage you".
I was motivated to write it because for the many years I've been staging homes I've been running into real estate agents who:

Don't understand why an empty, disorganized or ugly home is harder to sell.
List it as is. Put a few bad pictures on MLS. Talk their client into price reductions when the property (predictably) doesn't sell.
Are afraid they'll have to pay for home staging if they recommend it.
Feel threatened by what home stagers do instead of realizing we make them look good and their selling jobs easier.
And the harder-to-find Realtor who:
Takes pride in the presentation of their listings.
Realizes that a property with their name on it reflects on their reputation.
Understands great listing photos attract more showings, plus faster and higher offers. (How this isn't obvious to everyone is beyond me!)
Not all Real Estate Agents Get It
The good new is that the "unaware" or "fearful" real estate agents can be educated. Many come around to understanding the benefits of home staging to themselves and their clients. You can see it in the comments from home stagers on my original post.
How you educate Realtors is so important. I emphasize the messages and selling points you should use with them when selling your home staging services in Course 4 of the Staging Diva Program.
Too many really talented stagers feel they should give up on following their dreams, because they let discouraging real estate agents stop them in their tracks.
It's time to stand in the power of the talent we have as home stagers.
In the past, most of a real estate agent's power came from the control of information.
Before the Internet, you couldn't get any details about a house for sale without using a licensed real estate agent.
I'm old enough to remember when real estate listings were printed on paper and carried around in binders. The only way to see them was through an agent.
By the late 1990s, listing databases were searchable online, but the public couldn't access that information.
There was no way to know how fast homes sold. Selling prices were hidden unless you had an agent to tell you about the market.
As the gate keepers of all real estate information, agents had tremendous power to establish asking prices, sway buyers, and convince their sellers to accept certain offers.
Today, agents still have power and influence (which is not a bad thing as a good real estate agent has an important role to play), but the public no longer exists in an information vacuum.
With 90% of buyers in Canada— and 70 to 80% in the US— doing their own online search for properties, a real estate agents's competitive environment is completely different.
Amazingly, not all Realtors have woken up to the paradigm shift in their industry. That's where a lot of the resistance home stagers run into comes from.
Not to mention that change always brings up fear.
For agents old enough to remember when they controlled all information, it's hard to let go of habits that came with that.
For newer agents who flooded the industry when the market was booming, it's hard to recover from the giant reality check any market corrections have brought, and look for ways to change how they sell properties.
All this is to say, home stagers and aspiring home stagers: don't give up your power to real estate agents. Many of them will discourage you, but keep on going anyways.
We offer a tremendous and valuable service to home sellers that makes a huge difference in their lives. If you have any doubt of that, please read the many examples of what Staging Diva Graduates have done for their clients here.
I welcome your comments to this story. Let's keep this conversation going!