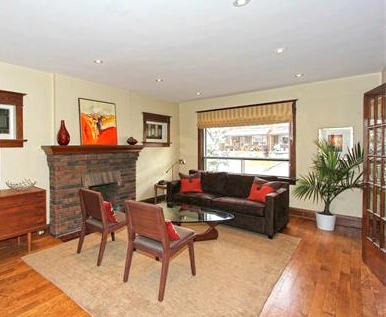 When I worked in corporations, it was really taboo to talk about salary. Frankly, I think those "rules" are made by the people who don't want you to find out that you are making less than the next guy for doing the same job.
Since home stagers are self-employed, they don't really earn a home stager salary, but they can make lots of money.
Some home stagers have criticized me for talking about money in public. Since I'm in the business of helping home stagers make money as home stagers, how can I not?
Unless you were born with a trust fund, or have a spouse who pays all the bills (I have neither), you need an income to live on. There's nothing shameful about earning a living doing what you love, as long as you operate with integrity. By not talking about how much money a home stager can make, we shroud the whole thing in mystery unnecessarily.
Most home stagers don't like to share the nitty-gritty details of how long things take or how much money they make in home staging. In this series, I explain two common types of projects and what I earn from each one.
If you're thinking, "Oh it's different for her, she's the Staging Diva," let me assure you that I have not changed my home staging rates in 7 years. This is how much I was earning within my second year as a home stager, once I figured out the formula I've since taught to 7,000 home stagers in 21 countries.
I had to figure this all out on my own the hard way. My students don't, because I tell them everything I've learned along the way!
One of the reasons it's so easy to fit a home staging business in around another full- or part-time job, raising children (or whatever other demands you have on your time), is that each home staging project is fairly short term.
Especially when you compare it to Interior Design where a project can easily last 3 to 6 months because of renovations, lead times to order new furniture, and other details you have no control over.
Many staging projects involve a single meeting
A home staging project could be limited to a 2 to 5-hour consultation. My home staging consultations are more like working sessions because I often transform a home in that first meeting, using whatever they have.
In fact that's where the bulk of my home staging income has always come from for 9 years. It's a great way to make a living because you get in, work your magic and give your recommendations, and leave with your payment.
There's no need to write a report or wait to get paid (if you follow the business formula I teach in the Staging Diva Home Staging Business Training Program).
The photo at the top of this article is from a recent staging project. MLS photos were being taken the next day so there was no time to paint or bring in new furniture.
Working with what my client already had (plus a few orchids and plants), the homeowner and I tossed everything they didn't need into big plastic bins so it could be taken away for storage, and rearranged the rest.
We worked together for 3 hours and I left with $900, not bad for a Wednesday afternoon! Now I live in a major urban center. If you live in a smaller city, you'll probably charge less for a consultation, but remember you also won't have as high a cost of living as someone in a larger area.
In Course 2, The Business of Home Staging: What you need to start and grow your business, I share a whole pricing strategy that you can adapt no matter where you live. You'll also learn what other home stagers charge in different cities and towns.
Bonus Marketing Tip
By the way, this client found me on Facebook because one of the real estate agents she is "friends" with keeps sharing my Facebook posts on his wall!
She went to my home staging business website, called me up and the rest is history.
Other staging projects take several days. In Part 2 of this post, I'll share how much money a home stager can make with those.
Home stagers who are reading this, I'd love for you to share whether you make more of your home staging income from single consultations or from more involved staging projects.
And if you want to share your rates, I know others will find this very helpful. Wouldn't you like to learn more about what other home stagers charge too?