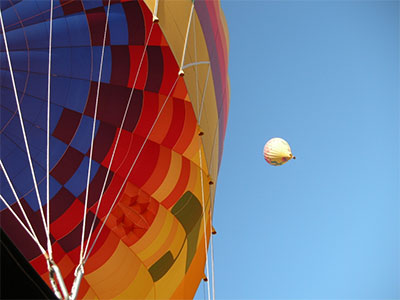 I've had a home staging business since 2002 and I was terrified when I started.
I was living in a new city with a child in grade 2, a mortgage and no other source of income or support.
When it came to being a home stager, my top fears were:
1. I wouldn't be able to find clients for my home staging and redesign services.
2. When I found a client, I wouldn't know the right amount to charge them.
3. Once I got a home staging client, they would discover I had no idea what I was doing and throw me out.
4. Even if they liked what I did, I might not actually get paid for my home staging services.
The fear list can go on and on (when you let it).
I'm sure you can relate to these fears whether you've already got a home staging business or you're just thinking of starting one. The list changes over time, as you get more experience, but it never entirely goes away.
In creating the Staging Diva Home Staging Business Training Program I've given others a way to bypass these fears and get started in their home staging business without having to worry about this easy-to-fix stuff.
By the way, I never experienced any of the things I was afraid of, except for number 4. It only happened once and then I developed payment terms to ensure it would never happen again. That's part of the formula my students follow.
We don't live in a world of total certainty and if we did, we'd be totally bored!
New challenges are what make life interesting. It makes us stretch beyond our comfort zone and ensures that we continue to grow. If you had learned everything you needed to know by the age of 20, what the heck would you do for the rest of your life?
I don't have any more fears about my home staging business because I've figured out how to make it work. I know how to:
Attract the right home staging clients and what to charge them when I do.
Gracefully turn down clients I don't want to work with.
Stage a home and get paid for my home staging services.
"Rinse and repeat".
Now that said, it doesn't mean I don't get nervous on my way to a new home staging project. Even if I've done hundreds (thousands?) of home staging consultations, I know that each project is a new creative challenge and each client brings their own energy to the process.
That's what keeps it interesting. If I were going to the same home, rearranging the same furniture for the same person, year after year, I might as well work on an assembly line!
To celebrate my birthday, I decided to conquer my fear of heights.
I was in Arizona for a conference and I had a couple of days to spare. Looking to push myself out of my comfort zone, I booked a hot air balloon tour over the Sonoran Desert.
I deliberately didn't inquire how high up we'd go in advance. This was a detail that would make me chicken out ahead of time. Really once you're up there high enough to fall and die, does it matter how high you'll go?
As we were in the truck driving out to the middle of the desert to begin our flight, one of the other participants asked that dreaded question!
When I heard we'd be up at 3,000 feet, I said, "Clearly I didn't really think this through." This was the same thing I said in a moment of panic when my child was 2 years old and I was a single mom. But we made it through 🙂
I've discovered I can't control everything, no matter how hard I try!
You can only research and plan so much in advance. At some point you have to cast your fears aside and jump in anyway.
Trust the journey and know that even if you don't know exactly where it's taking you, you'll grow along the way and deal with the challenges as they occur.
I could have let me fear of heights keep me sitting safely by the hotel swimming pool, instead I decided to have an adventure. I felt really invigorated after our flight, in fact I thought, "next time I'll have to jump out of a plane!"
That's the thing about conquering your fears, it prepares you for the next harder one.
I might have let my fear of being able to support myself in a home staging business stop me from discovering one of the best careers I've ever had. There would have been no way of knowing what I missed by choosing the comfortable status quo.
Then I could have let my fear of teaching others stop me from creating the Staging Diva Home Staging Business Training Program. Instead, I dove in January 2005 and since that time I've helped over 30,000 creatives learn how to make a living doing what they love.
This is a legacy that I'm proud of and I continue to delight in what new adventures Staging Diva students and graduates are taking on in their own lives.
Are you letting your fears keep you from stepping into your power?
What's your biggest challenge right now and what's holding you back?
If you've recently conquered one of your fears, let us know how you did it and what happened next. Please share your experiences in the comment section and invite your Facebook friends to jump into the discussion too.
I know it will be inspiring for all of us on our own journeys!