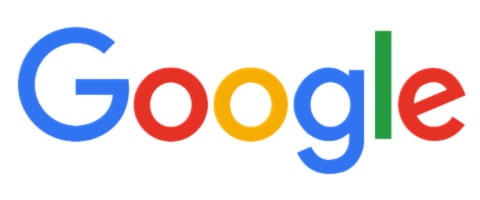 There is an absolute explosion of home staging information on the Internet.
For example a quick search of the phrase home staging on Google will find over 131 million results in 0.57 seconds! Six years ago there were "only" 13 million results.
Clearly, it's impossible to stay "in the know" with that amount of information (without someone to curate the high points for you like I try and do in Home Staging Business Report), and it's next to impossible to be one of the 10 search results on page one.
I did a home staging business coaching call with a Staging Diva Grad Lori Fischer of Rethink Interiors (PA). She's just completed the first year of her home staging business and has been busy non-stop with projects for the past 5 months. This is a terrific situation to be in when you're in your first year of business, but she raised a common challenge we all face:
"How do I keep up my home staging marketing efforts when I'm so busy with existing clients and staging projects?"
In this article, I'll share my 13 home staging marketing tips for using Google Alerts to cut the time you spend on marketing. This is a free tool and very easy to use.
With the right tactics you can use this tool to significantly boost your online presence, which then does your marketing for you 24/7 while you're busy with client projects!
First of all, what Are Google Alerts?
These are email notifications you receive from Google when it finds something that matches the criteria you've set. Google will search web pages, newspaper articles, blogs and social media to find information that you've indicated you are interested in.
How to use Google Alerts to Boost Your Home Staging Marketing Efforts
When you set up Google Alerts for your name and your company name, you can use it find out what is being said about you or your company.
We all love to Google our own names and see how often we pop up in search results, but that's more ego driven then functional. It's more important to find out what new thing is being said, as soon as it happens.
This can help protect you if someone is saying bad things publicly, because it gives you a chance to respond.
It's also really handy to find out what good things are being said, so you can link to it and promote it yourself. This is an extremely effective home staging marketing strategy!
For example, let's say someone raves about your home staging services on a site like AngiesList, Kudzu, or HomeStars. Wouldn't you want to know?
And wouldn't you want to write a blog post, Tweet or Facebook post quoting it and linking to it?
How about including it in your next home staging newsletter to potential clients?
If you didn't have Google Alerts set up for your name and company name, you might totally miss these marketing opportunities because you won't know these testimonials are out there.
Another way this can help you is by pointing you towards media mentions.
I would never have known I appeared in an Australian newspaper or one in Southwest Florida, for example, without Google Alerts for my name.
Knowing these stories are out there, gives me material to use in my own marketing efforts and the media page on my website.
Remember media mentions boost your credibility so if you've been in the media you want to draw attention to that fact so potential customers will see you as a home staging expert.
You can also use Google Alerts to find the latest news on home staging in your area so you can add to the story.
When you set up Google Alerts to monitor "home staging cityname" or "home stagers cityname" where "cityname" might be any city or county or neighborhood you care about, you'll know when home staging is being talked about there.
For example, perhaps the local newspaper runs a home staging story on Wednesday and you don't happen to see the paper that day. With your Google Alert in place you won't miss it.
Two key ways you can use this information include:
Adding a blog comment if the story also appears online as a blog. Since the newspaper reporter will be checking comments, you'll get noticed for a future story. Remember your comment must do something to position you as an expert, so you want to add to the discussion, not just say something like, "great article." Staging Diva Grad Imogen Brown of Home Staging Brisbane has used this technique very successfully.
Learning which of your local competitors are being featured in the media. Pay attention to their marketing efforts to find opportunities for your own home staging company.
You can also set up Google Alerts to monitor your home staging competition.
Set up Google alerts for the names and company names of your local competitors. This will alert you to the marketing tactics they are using online to promote their home staging business.
This provides ideas for your own marketing, plus alerts you to competitive activity like:
Whether they are doing any public speaking.
If they've partnered up with a particular real estate agent.
If they've hired assistants or opened a warehouse for their home staging inventory.
And much more.
 You can use Google Alerts to make you appear "everywhere."
Have you ever wondered how I suddenly appear inside online discussions about home staging as if I was reading everything, everywhere, all the time? A big part of my strategy is using Google Alerts to let me know when and where these discussions are happening. Then I just pop in at the opportune moment and add my thoughts.
Yes, it's still time consuming but it allows me to leverage my time strategically. Do I act on every alert I see? Of course not, sometimes I'm overwhelmed just like you and sometimes personal matters or a family crisis totally gets in the way of my business efforts too.
The trick is to use whatever time-saving tools you can and think about how to use them strategically to get noticed. You can be the absolute most talented home stager in the world, but if no one has ever heard of you, then you won't have any business!
A few last tips for setting up your Google Alerts
To avoid wasting time plowing through irrelevant results be as precise as possible when setting up your Alert criteria.
If you're looking for "home staging" make sure you put quotes around it, otherwise you'll get anything that has "home" and "staging" in it, but not necessarily together as a single phrase.
Consider how often you want to receive your Alerts. "As it happens" is totally overwhelming, consider daily or even weekly. Also experiment with different settings for "volume" (the default setting is "only the best results.")
> Here's where you can set up your own Google Alerts for free!
Have you used Google Alerts yet? Please share your experience and tips in the comments section.
If you haven't used Google Alerts yet, were these marketing tips helpful? Please share your thoughts and questions below so I can continue to share the "how to" information and inspiration you're looking for to build your home staging business.
Please Share!
If you found these 13 home staging marketing tips  helpful, I'd really appreciate you hitting the Facebook "Like" button and sharing this article with your friends and fellow home stagers on Facebook, Twitter, LinkedIn, or whatever your social media preference is. Sharing buttons below!