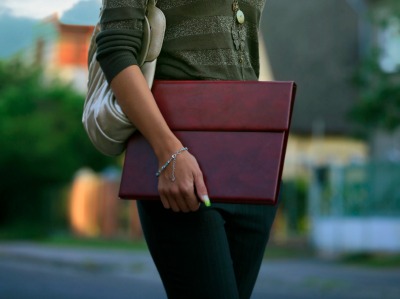 This is part 3 of a feature on home staging marketing where home stagers learn how to promote their services to real estate agents at an open house.
In part 1, I discussed your first objective in using this home staging marketing strategy which is: initiating and starting to build your relationship with the real estate agent.
Since it's your first meeting with the real estate agent, and you basically have a captive audience, I explained ways to use this to your advantage and create the right first impression so you are memorable for the right reasons.
In part 2, I discussed your second objective, demonstrating your own expertise as a home stager.
This where you give the real estate agent a sample of your expertise and give them an easy way to open the door to home staging with their client (especially when the house has been sitting on the market for some time).
To complete this 3-part feature, today I'll explore your third objective:
Educating the real estate agent about how home staging can help him/her make more money
It's important to put yourself in the mindset of the Realtor®. If you just say something typical like, "home staging will help this house sell faster and for more money," you might be met with a blank or skeptical stare.
Or your comment might just breeze right by because it sounds almost cliche by now.
Key Home Stager Tips
1. You need to take it beyond the obvious by demonstrating other benefits.
For example, you can tell the agent's client things that they might not want to. In other words they don't have to be worried about annoying their client (and risk losing their listing) by saying things their client won't want to hear.
You can also make his/her MLS photos look great so that more people will book showings and come to open houses like this one.
This will be especially meaningful if you're speaking with the agent at a quiet open house that's eating up his/her weekend and not generating any qualified leads.
As the home stager, you are the independent third party who complements the real estate agent's services allowing them to focus on what they do best, finding clients and selling real estate.
2. Don't leave the real estate agent empty handed.
Successful real estate agents meet hundreds of people in any given month and you want them to remember you.
Plan on giving the agent your business card and brochure during this conversation. Your brochure should look professional,  include quality before and after photos from your home staging portfolio and the address of your home staging website.
This will help even the most skeptical agent envision the difference you can make— especially if the agent hasn't worked with a stager before.
By the way, if you're wondering how to go about getting a brochure and how much it will cost, I personally create a FREE company brochure for Staging Diva Graduates who have profile listings in the Staging Diva Directory of Home Stagers.
Our members use these brochures when visiting open houses. Many have been Directory members for years rather than taking the time, money and considerable effort required to build their own standalone website.
If you'd like many more ideas for compelling messages to use when discussing home staging with real estate agents, you'll find them in course 4, Staging Diva Sales and Marketing Secrets to Boost Your Home Staging Business.
You can also read more about how I explain the benefits of home staging to real estate agents in my Home Staging FAQ for Realtors.
Please comment below and let me know if you've found this 3-part home staging marketing series helpful.
What was your biggest take away from the series? Is there something you'll do differently in the future?