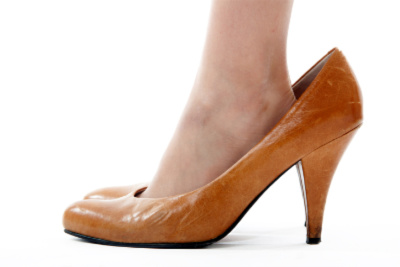 Home staging is one of those businesses you start because you feel passionate about decorating.
Sometimes you also love the buzz of real estate but you don't necessarily want to be a real estate agent.
It was certainly that way for me.
I almost fell into my home staging business in 2002 after buying, decorating and selling 6 of my own homes in 4 cities.
Finally after flipping a house in a slow real estate market that I'd only owned for 6 weeks, I realized I could probably make a good living from my talent for transforming a property on a small budget, into one that buyers would fall in love with.
I was right about my home staging talent but success wasn't instant!
It took me well into my second year as a home stager to figure out the right marketing strategies that didn't cost money but got great results.
It also took me that long to realize the best way to schedule appointments so that I'd still have time to be a very involved (and protective) mom.
Equally important was getting my pricing strategy right so that I was making great money on each and every client I worked with.
There were many times during those first two years when I worried that I'd stepped into home staging shoes that were too big to fill.
I didn't fully step into my role as a home stager because I:
Has this ever happen to you?
Would you like to know how I got through all those growing pains to the point where I can say I've been a professional home stager for so many years?
I've written 5 guides, created hours of home staging course recordings, built checklists and coaching services to help stagers no matter what phase they're in with their business, because I don't want others to have to struggle as much as I did.
There's a big giant shortcut from where you are right now in your home staging journey, to where you want to be! Check out the many resources in the Staging Diva Store.
The scarcest resource we have is time, not money.
Too often we're afraid to invest our money in ourselves. We say we don't have enough, yet we squander our limited funds on "stuff" we don't need (and then complain about our clutter).
We say we don't have enough time, yet we seem to manage to spend hours binge watching Netflix, or flipping through photos and comments by people we don't really care about on Facebook.
The reality is the only thing we can never make more of is time. When it's up, we're done!
While I still have a passion for decorating and real estate, I've discovered an equal passion for inspiring others and teaching them how to create their ideal business and lifestyle. There are now over 30,000 Staging Diva students in 24 countries who don't have to learn everything the hard way.
If I knew at the beginning of my home staging business what I know now, I would easily have tripled my income in the first year. This would have saved me so much frustration and fear because I was supporting a young child on my own.
I could have worked one hour instead of three for the same money, or earned enough to take summers off and rent a cottage. Or, like Staging Diva Graduate Leah Fritz, I could have earned enough to fully renovate my 1920's kitchen!
You'll find something to help you and shave months, if not years, off the time needed for you to make money doing what you love as a home stager in the Staging Diva Store whether:
You are just thinking about becoming a home stager.
You've already started and you're frustrated with your results.
Your home staging business is well established but you're looking for a way to get re-inspired or take it to the next level.
You can also join me live in a small coaching/mastermind call!
You can also join me live on the phone every 8 weeks in Staging Diva Dialog, our question and answer/small group mastermind call. That's where you can ask me anything you want to help you with your home staging business in a small group setting. Why not join us!