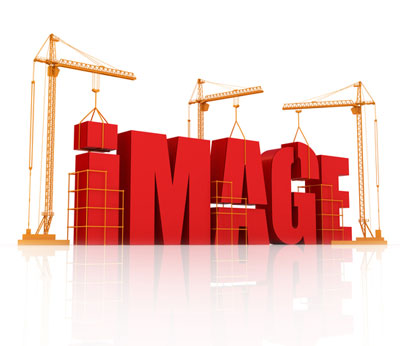 All new business owners struggle with choosing the right company name, it's no different for a home stager who needs the right business image.
Here are 4 key considerations when choosing a home staging company name:
Is your business name easy-to-say and spell?
Constantly spelling your company name, or repeating it, for people before they "get it" is tedious.
This poses a challenge every time you're introducing yourself by phone, doing a media interview, speaking at an event, or even in casual conversation.
Besides, if no one can figure out how to spell your company name, they're unlikely to find you in a Google search.
My home staging company is called Six Elements, which "works" on many levels. But, it also forces me to have to say "s-i-x not 6 like the number" when I'm saying the name in a media interview, or providing my website address to potential clients.
Is your company name memorable?
This is harder and not absolutely necessary. Yet, if you can come up with a memorable name, it helps you stand out.
In the Staging Diva Home Staging Business Training Program," I teach home stagers that a potential client has to see your name 7 to 10 times before they'll actually notice it.
Thats's because it's hard to stand out in the "clutter" of marketing messages and information bombarding everyone daily.
It's easier to get noticed if you have a memorable name. Plus people assume you're well established when they recall hearing your name before.
When they think, "I've heard of them already," you're closer to having credibility as a home staging expert.
Early in my home staging business when I wandered into a real estate open house and said, "I'm Debra Gould from Six Elements Home Staging," they would often reply "Oh, I've heard of your company!"
That was by design, not by coincidence.
I focussed my marketing in key neighborhoods using the techniques I explain in Course 4 of the Staging Diva Program
Years later, I chose Staging Diva® as a brand name for my home staging courses, guides, etc.
It's easy-to-say and spell, and many find it memorable.
There's also the playful use of the word "diva."
That makes the brand more approachable—unless you have no sense of humor (in which case you've probably already emailed to tell me that being a "diva" is not a good thing)! 🙂
Reporters tell me:
"I was searching online for someone to interview for my home staging article, and when I saw the name 'Staging Diva,' I just had to call you."
Another media example is when I was featured on the HGTV show The Decorating Adventures of Ambrose Price.
Check out this media clip to see how "Staging Diva" fit right into their opening script for the show!
Is your business name intriguing or a conversation starter?
Amazon, Google, Starbucks and Canva are easy-to-spell and memorable.
We know what businesses they're in now. However, when they were just starting out, one can imagine lots of people hearing those names for the first time asking, "What do you do?"
When you're in a networking situation (who isn't a bit tense and shy at those?), it's easier for people to continue a conversation with you if they have an obvious question to ask.
In my case, many people ask "What are the six elements?"
Then I can list them (energy, form, style, design, color and passion). This opens up a dialog about my beliefs about staging, decorating and running your own business.
Does your company name convey the right image for your home staging business and what you do?
Here are 2 examples of memorable and easy-to-spell business names that are total failures when it comes to conveying the right business image.
I remember them because I've seen their company vans on the road, and actually wince every time.
Would you hire a custom carpenter with the business name, "Nine Fingers Left"? I don't want him bleeding all over my home, thanks very much.
Is it only me who sits in traffic behind this guy thinking, "I wonder which finger is the worst to lose if you're a carpenter?"
Of course I realize the name was chosen for memorability and he probably has all 10 fingers, but I don't really want to find out.
The bottom line is I have negative thoughts associated with the company making it unlikely that I'll ever hire him.
Would you hire a painting company called, "Splish Splash Painting"?
If you've ever hired a painter (or tried painting a room yourself), you've experienced the annoyance of paint splashes and drips on windows, fixtures and floors.
"Splish Splash," thanks for warning me you might be sloppy. I think I'll hire someone else!
Here are some examples of names chosen by Staging Diva Graduate home stagers that work based on the criteria I've mentioned so far:
Perfect Place Home Staging
Rethink Home Interiors
Pear Tree Home Designs
Designed to Appeal
Stuck trying to come up with a home staging company name?
Are you ready to start your business but coming up with the name is what's holding you back?
Check out the NEW Home Staging Business Name Handbook. I dive deeper into the concepts discussed here and much, much,  more. There are tons of examples and a proven process to follow so that you can come up with the right name for your business that will serve you well now and in the years ahead on your journey as a home stager and decorator.
Clear Here for More on the Home Staging Business Name Handbook