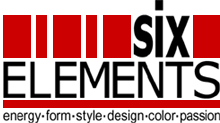 Thanks to UK Staging Diva Graduate Janine Baird for posting these questions in the comment section for the article, Home Stagers, Choose Your Company Name With Care. It inspired this post on home staging marketing tag line tips, a topic that many wonder about.
What is a home staging marketing tag line?
A tag line is a valuable part of your home staging marketing, though not everyone uses one. Generally, a tag line is a short statement that enhances understanding of what you do. It will generally appear below, beside or near your company logo.
For example, Staging Diva Graduate Sherry Multani of Re-Dzine Interiors Inc. uses her tag line "Transforming Your Space" this way. Similarly, Staging Diva Graduate Diana Wing of Dwell Decors Inc. uses her tag line, "Live Decorated" below her logo.
Do you need a home staging marketing tag line?
Not everyone has a tag line, and you don't necessarily need one. But it is an opportunity to create a catch phrase that contributes to your home staging or redesign brand image. Or it can be used to clarify what you do when your home staging business name doesn't clearly say it.
For example, "Just Do It!" has been an effective tag line for Nike. It captures the spirit of their brand.
A tag line can also be used to enhance the company name itself.
When I started my home staging and redesign company in 2002, I called it Six Elements Inc. This was a bit of a play on the "five elements of design" idea.
To add interest to the notion of having 6 elements, I defined them (energy, form, style, design, color and passion) and showed them as part of my logo as seen on the top of this article.
A tag line can be used to emphasize the areas you serve.
Staging Diva Graduate Donna Dazzo, of Designed to Appeal, uses a tag line below her logo to emphasize the areas she serves, "A home staging company serving New York City and the Hamptons."
This is especially helpful on a website where visitors can come from anywhere in the world. When a visitor lands on her site, they know immediately whether she can help them.
 3 Tag Line Tips
1. Keep it short and sweet.
2. Keep it readable, even when your logo isn't that big.
3. Don't copy your tag line from another company. Plagiarism can land you in legal hot water, besides it's just not nice!
Let me know in the comments section if you found this discussion of home staging tag lines helpful. You can also share yours, or any examples of effective tag lines you've seen. Please link to this story on Facebook or LinkedIn to encourage others to share their tag line ideas too. This can be a valuable resource for all of us to spur new ideas.

Debra Gould, The Staging Diva®
President, Six Elements Home Staging and Voice of Possibility Group Inc.
With an MBA in marketing and hundreds of home staging clients, internationally recognized home staging expert Debra Gould, The Staging Diva, is uniquely qualified to train others how to start and grow a profitable home staging business. With home staging students in 22 countries, she is the author of several home staging guides.