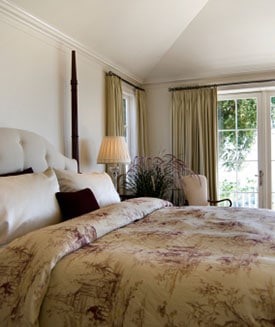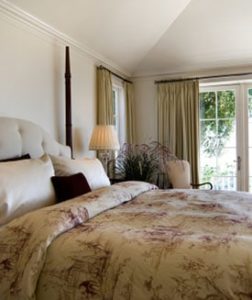 When you start out in home staging, and even if you've been at it for a year or two, you're probably not too worried about how you'll organize all your home staging photos for your portfolio. At this point it's pretty easy to remember the homes you've staged. You might even recall every client's name or what street their homes were on.
In this article I'll help you learn from the home staging photo mess I made while staging hundreds of homes since 2002. In that time, I shot over 10,000 before and after photos. How to keep track of them all?
For clarification, these are all digital images stored on my computer (and backed up of course).
Since real estate is a passion of mine, I'm better at recalling a house/project by it's street name than remembering a house by the name of the client.
Side note, I often don't even recall what my client looks like, though I can sometimes remember intricate details of their house for years afterwards! I learned this when a past client approached me while I was grocery shopping.
She didn't look at all familiar to me, but then she said I did a redesign consultation for her house on Brookdale. To my surprise, I almost instantly asked her things like, "How did that granite counter top we chose turn out?" and "Was your daughter pleased with the way we rearranged her room?" etc. I know this is a bit weird! I guess it proves I'm so busy looking at every detail in a house, I don't study the face of the owner (though I always pick up on their body language to know if I'm on the right track)!
Because I've always been good at remembering street names of homes I've worked on, I filed all my before and after photos in digital folders with the home's address as the file name. That worked great for awhile, say the first few thousand images in my home staging portfolio.
But memory loss (mine, not the computer's) being what it is, years later I can recall the house where I transformed that fabulous living room. In fact I can even picture all the rooms and the neighborhood, but I have no idea anymore exactly what street it was on.
How do I easily find the home staging photo of a specific room?
My advice, avoid the chaos I created by keeping track of before and after photos by address alone. Instead also file your images by room type. I would have been much better off with folders on my computer labeled also with names like these:
Powder Rooms
Kids Rooms
Master Bedrooms
Guest Rooms
Home Offices
Playrooms
Family Rooms
Living Rooms
Dining Rooms
Curb Appeal
Gardens
Decks
You get the idea. It would even be great to subdivide the above into sub folders like:
Contemporary
Traditional
Eclectic
Vacant
Organize Home Staging Portfolio with Photo Tags To Make It Easy
Now I'm suggesting folders and sub-folders here, but this is the "low-tech" solution. On my Mac for example, I can use iPhoto to tag images multiple times. So while the "Photo Event" might be "Home Staging 123 Main Street," the individual photos within that event (ie folder), can have multiple tags like: living room before, curb appeal after, contemporary, vacant staging, color consulting exterior, etc.
Get Your Home Staging Photos in the Media
This "system" would also serve you well when the media requests photos for a story. I've often been asked to send shots out to a newspaper, magazine or major website like HGTV's Front Door, and usually they'll ask for something specific, like a "bathroom makeover", or "staging a vacant home". If I used this system it would be much easier to scroll through my selections of that type to decide what to send.
Think Long Term When Setting Your System
The longer you have a home staging and redesign business the more difficult it becomes to keep all your portfolio photos organized. The key is to figure out a system that will work when you have tens of thousands of before and after photos of room makeovers, and you no longer recall which house was which, or what the name of a client was for a particular house.
So, what system do you use? Have you thought through whether it will grow with you? How many before and after shots do you normally have for each project? Please share in the comments below so we can all learn from and inspire each other!
Debra Gould, The Staging Diva®
President, Six Elements Home Staging and Voice Of Possibility Group Inc.
Debra Gould has staged close to a thousand homes and is the author of 5 guides for home stagers, including the best-selling Staging Diva Ultimate Portfolio Guide: Winning Clients With The Perfect Home Staging Portfolio.