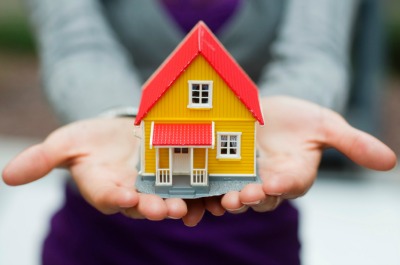 I've been writing about how houses actually "speak" to the home stager, suggesting how they are really meant to be presented.
Fabulous comments from my readers have prompted me to take yet another angle on this continuing story.
Nancy Lee of An OrderLee Home observed, "Not only does every room shout it's own story to me, but I suspect good staging finds a way to tell the story so buyers can hear it and understand how their own story will fit into it."
I LOVE the poetry in how she phrased the importance of a home stager creating an environment that the potential buyer can imagine themselves living in.
Staging Diva Grad Leah Fritz of Perfect Place Home Staging added, "I see some places as being depressed and sad when I first arrive, and finally free and happy when I'm done." She's so right!

There's also another layer and that's the transformation of the homeowner or home seller that inevitably takes place while you are staging a home.
Usually when I arrive for a home staging consultation, the client is visibly tense. After all, moving is right up there on the "Stressful Life Events" scale along with divorce, death, and job loss. When you consider that these are also 3 common reasons to move, you've got a situation potentially fraught with anxiety.
More often than not, my client has never worked with a home stager before so they're a bit uncomfortable when I arrive because they're inviting a "stranger" into their home and they're not totally sure what to expect because it's a new situation.
That's why it's so critical to handle the opening of your meeting very carefully. Subtle things like how you're dressed, your facial expression, body language and how you open the meeting will set the tone for your home staging consultation and how your client responds to your advice.
I cover this in detail in Course 3 of the Staging Diva Training Program, Taking the Mystery Out of Home Staging Consultations.
If you build the right rapport and put your client at ease, during your home staging consultation, you'll notice their stress level will go down steadily as they start to see the magic you can create, often with only minor changes.
By the way, when I say "home staging consultation," please know that this is also a working session the way I do it.
Much of the transformation of the home can take place during this first meeting. As the home changes, you'll see the seller change too.
Their whole body language, expression and breathing shifts when they're no longer under the weight of all that was "wrong" with the house and all the confusion they had before you arrived.
That's another part of why I love being a home stager, we help people and make a difference in their lives even before they actually sell their house!
Home stagers, have you experienced the transformation of your client right along with the staging of the home? Please add your comments below!