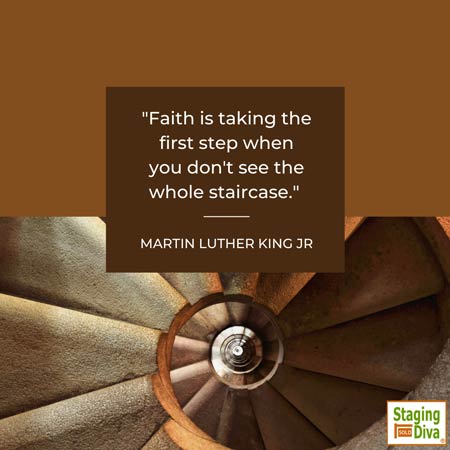 Home stagers have to step out in faith when they decide to embrace their creative talents.
There's no firm guarantee about what the future holds. Which is true of anything you decide to do in life, isn't it?
Aren't we all looking for "wow moments"?
The times that make us come alive. Sometimes they even take our breath away.
When I think back on my own home staging career, there is no way I could have anticipated the experiences I would have.
While it's great to look ahead and set goals for your future, it's also important to look back on where you've been.
That's the only way to see your progress as a home stager.
There are so many things I love about being a home stager. The moments that make me say "Wow!"
My 10 Wow Moments as a Home Stager
I hope this selection of 10 of my own "WOW Moments as a Home Stager" will inspire you to reflect on your own and share in the comments below. Why not inspire yourself and others too?
So here are mine:
Home Stagers Share Your Wow Moments Too
Please add your "Wow Moments as a Home Stager" by commenting here so that we can all remember how many incredible gifts this career brings to our own lives, as well as those of our clients.
If we can get a good size list going, I'll collect the best and put them into a free report to share with my readers, naturally you'll get a copy too!