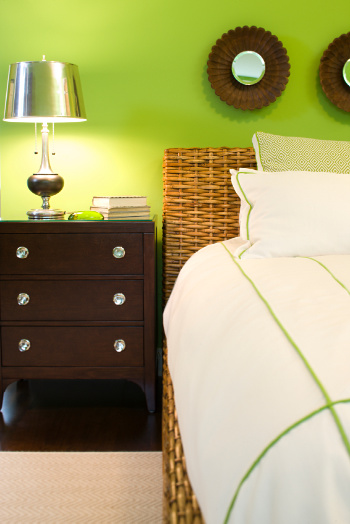 As home stagers, the quality of our home staging portfolio photos is so critical to our success in attracting new staging and redesign clients.
A Staging Diva student recently asked:
"Should I hire a professional property photographer to do my before and after photos?

I'm worried about how much time I would spend taking the photos going home and sorting through the best ones.

Being a perfectionist, that could take me a long time. Plus it would free up my time to be available for new prospects and home staging clients."
She raises some interesting points about building a quality home staging portfolio.
I'll share my point of view on this and I'd love for others to jump in too with their thoughts!
Coordinating Photographer For Before Shots
One of the difficulties of involving a third party in your home staging portfolio, in this case a professional photographer, will be coordinating his availability with the opportunity to shoot the "before" pictures.
I find it's often hard to shoot my own before shots even when I'm already in the house! This is partly because my home staging consultations are well-paid working sessions. I  jump in and start transforming a space almost as soon as I walk into it, before realizing I haven't yet shot the "before."
So by the end of my home staging consultation, there is no real "before" anymore. My transformation has begun and the house doesn't look like it did when I arrived.
Coordinating Photographer For After Shots
The "after" shots can be tricky too, but less so because the job is complete and hopefully the staged home will look that way for more than a few days. Of course this is never guaranteed, especially if the home sellers are still living there while the home is on the market!
If you're having the photographer come in on a special day to shoot before and after photos, you're asking your client to do you a huge favor at a time when they are already stressed out. What's in it for them to make their photo-ready property available to you on two separate days?
Then there are the situations where you give home staging advice and they do the staging themselves. I explored whether you can still use the property in your home staging portfolio here.
DIY Home Staging Portfolio Photos
Another approach would be to shoot your own "befores" and a hire a professional photographer to shoots the "afters." The problem is this might make it look like you're cheating to exaggerate the results.
In other words, the marked difference in photographic quality between the before and after will distract people from noticing the quality of the staging itself.
It will look like you're using worse photography for the before to artificially enhance the transformation. Not unlike those before/after shots for wrinkle cream ads.
In the before, the woman "of a certain age" looks haggard like she has insomnia and got stuck in traffic on the way to the shoot, where there was no time for hair and makeup. Harsh lighting only makes her look worse. Then the after shot is a wonderfully-lit soft focus photo of a well-rested woman with professional hair and makeup.
Even without the wrinkle cream there would be a marked transformation between the before and after. You don't want your staging photos to look like the only magic is better photography!
Saving Time with a Photographer Versus DIY
To the Staging Diva students' original assumption that hiring a professional will save time, I don't think that's true. A professional photographer doesn't just walk in and shoot the rooms in two seconds. He will have lighting and reflectors that need to be set up and taken down.
If he's a true professional, he will also be obsessive about the detail in each shot, which takes time. However, since his "job" is photography and your "job" is home staging, you might pay even more attention to the staging details in the photograph.
Hiring a professional doesn't eliminate the need to sort through the photos to decides which ones you want to use, though it might eliminate the need for you to spend time on retouching for the ones you select. Once you get comfortable with retouching tools however, you'll find you can fix a photo yourself in 1 to 5 minutes.
With all the coordination needed to book this professional, negotiate permission with the client, tweak the rooms when you get there because it doesn't look quite as nice as when you first staged it, etc., I doubt going this route will save any time anyways.
My Take on Hiring a Photographer
At most, I would reserve using a professional for really exceptional properties, not most of them. This might be an especially large or expensive home you've staged that you want to make the central focus of your home staging portfolio.
On the other hand, there are at least two dangers in that too.
If only some of your shots are taken by a professional, the rest of your portfolio won't look so good by comparison. Also, you don't want to give all your portfolio over to an exceptionally large or expensive home unless you feel you can attract enough of those clients. The average client should be able to see their needs reflected in what you do too.
What do you think?
Personally, I believe home stagers are better off investing in a quality/easy-to-use camera and then practicing taking their own home staging photos. You can even start a home staging portfolio before staring your home staging business.
When you DIY,  you're never at the whim of another person's schedule. Plus you've empowered yourself to be in charge of one of your single most important marketing tactics.
You should invest in your home staging portfolio, but that doesn't necessarily mean investing in a professional photographer to shoot it for you. Aside from the disadvantages mentioned here, hiring a professional photographer could get very expensive too — $200 or more per house! If you're planning on getting the real estate agent to cover some of this cost so they can use the shots for MLS, make sure all possible uses are part of your deal with the photographer, otherwise you could find yourself in copyright trouble.
I tend to be biased towards the "do it yourself" school of thought. This has been a strength in growing my various businesses since 1989, because I've always kept my costs close to zero, and my profits close to 100%.
Plus, I never had to be at the whim of someone's priorities or schedule because I maintained total control. If I'm in the client's home and it's photo-ready, I pull out my camera and get busy taking the shots I'll need for my home staging portfolio.
At the same time as I enjoy that control (and lack of expense), I readily admit going overboard with DIY can also be a weakness for a business owner. It means I continue to do things (that aren't the best use of my time), longer than I should. I don't believe photography fits that category for the reasons I mentioned above.
What is your point of view on hiring a professional photographer to help build a quality home staging portfolio? Please share your comments and questions below, I'd love for you to add to this discussion!