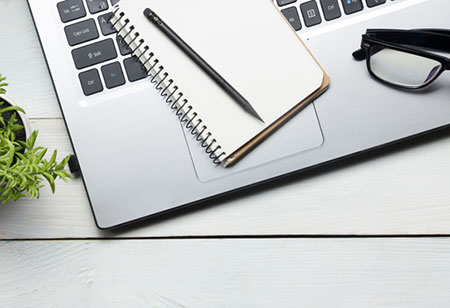 If you love decorating and you're looking for a profitable and easy-to-start home-based career, home staging might be the perfect business for you.
Here are my top 5 reasons why you should think about home staging as your home-based business idea:
1. Home staging is a low-cost business to start.
When you run your staging business the way I've run my own since 2002 (and taught others), there is almost no overhead to being a home stager. In other words, unlike many other home-based careers, this business won't cost you anything day-to-day.
You can work from your own home office or even a laptop on your kitchen counter.
Plus, when you follow the Staging Diva business model, you won't need to buy your own furniture and accessories. Which also means you won't need to pay for a warehouse to keep it all in.
You won't waste money on expensive print advertising or door to door flyers either when you follow my approach.
2. Home stagers have high earning potential.
As a home stager you have the potential to earn a six-figure salary when you price your services properly.
Because homeowners stand to make a significant return on their home staging investment, they'll spend a lot on your services. As long as you're using the right pricing strategy and marketing approach.
It's up to you to ensure you're not undervaluing your time and the talent you have to bring to the table. Many Staging Diva Graduates report making more in a single week than could earn in an entire month working full time in their previous career.
3. Your home staging business hours are set by you.
If you're looking for a career that you can easily juggle around your family or a full-time job, home staging is an easy choice.
Perhaps you prefer to be at home for your family during the day (or you're already working another job) and you only want to see home staging and redesign clients on weekends or evenings, that's totally up to you!
When I started my own home staging business I was a single mom of a 7 year old. Living in a new city without family members or friends to look after my daughter, I only wanted to work while she was at school.
Booking home staging consultations for 10AM on a weekday was easy. Giving me plenty of time to arrive after walking my kid to school. Plus, I could avoid driving in rush hour.
You can earn additional income with virtual home staging consultations too! In other words, you don't even have to leave your own home to make money giving your clients advice.
4. A home staging career doesn't require special credentials or exams.
While some home staging training companies want you to believe you need to pass their tests to be a real home stager, that's not true. It's a marketing gimmick.
Home staging is a completely unregulated industry with no official home staging certifications.
You can call yourself a professional home stager without taking a course or completing a single home staging project. The field of home staging is wide open and I've never believed in handing out fake home staging credentials.
My point here is that there's no need to spend years undergoing training and paying for expensive certifications to start a home staging business.
Investing in staging courses that show you how to turn your decorating talent into a profitable business will save you a lot of time though. Why figure it all out yourself the hard way when you can get a giant short cut to what works and what doesn't?
5. You get paid to be creative!
One of my favorite things about being a home stager is that I get to do what comes naturally. Using my creativity every day, instead of having that part of me stifled behind a desk.
I love seeing my creative vision come to life at the end of a home staging or redesign project.
Plus, I know I'm making a real difference in my clients lives. Whether it's helping a retired couple get out of debt because they sold their home for an extra $70,000 thanks to my advice. Or helping a divorcing couple sell for enough money that they could go their separate ways each with enough down payment for separate places.
These are things that have happened for my home staging clients and it was immensely gratifying! After all, we're helping them get a greater return on the sale of their largest asset. Read how I explain to clients about why home staging works.
The Staging Diva Home Staging Business Training Program teaches you everything you need to know to start and grow a successful staging business.
It will only take you about 12 hours to listen to the whole program and then you'll have a proven process to follow. The only prerequisite is that you have some natural talent for decorating.
Home stagers, what would you say is your number one reason why someone should consider home staging as their home-based business? Please share by leaving a comment below.