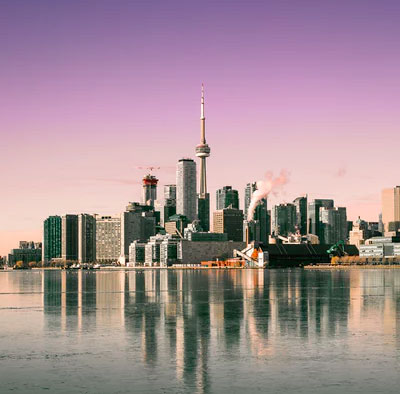 I have a client in Toronto, Etobicoke to be precise, who is struggling to accommodate her 5 kids in a 3 bedroom home.
She doesn't want to move right now but needs interior redesign help to make the home work better for her large family.
I'm too booked up with my own staging clients to help her and I'd love to refer this project to a Staging Diva Graduate.
The homeowner prefers to use her own furniture in new ways, but is also open to new purchases.
She's also anticipating that some renovations may be required. Personally, I look at renovating as a last resort and find with some creativity you can often make the existing space work better.
Plus, when clients are able to avoid the considerable expense and inconvenience of renovating based on our advice, they have no trouble investing in what we have to say!
I haven't seen the house but I'm guessing it's a fairly high-priced property since it's in Etobicoke, where properties and lot sizes tend to be larger. In fact, did you know that in Kingsway South, which is part of Etobicoke, over 50% of households earn over $100,000/year?
It's very common for home stagers to get asked to do interior redesign projects and often it's the clients who would never dream of hiring an Interior Designer who call us! That's why I'm really happy I decided to become a home stager instead of going to Interior Design School.
If you're a Staging Diva Graduate and you're interested in this interior redesign project, it's really easy to apply. All you need to do is complete the form at the Staging Diva Home Staging Project Referral Service.
Please be sure to include "Toronto Interior Redesign Project" as the project location in the first line of the form.
This project will be referred first to members of the Staging Diva Directory of Home Stagers at no charge. If there's not a Directory member available for this project, it will be open to any Staging Diva Graduate with a professional Internet presence. (It's difficult to convince a client to hire you if they can't review your home staging portfolio, after all!)
If you get any paid work through this referral, there will be a $250 referral fee, which you can build into your redesign consultation fee if you'd like. It's entirely up to you. Remember you'll be making money on this project from not only your consulting fees, but referrals to painters or handymen, plus you can make a commission on any furniture they buy if you follow the advice I give you in Course 5 of the Staging Diva Home Staging Training Program!
Because of all the traffic generated by my many home staging websites, I get lots of leads on staging, color consulting and interior redesign jobs from all over the United States and Canada, and as far away as England, Australia, New Zealand, Germany, South Africa and Israel! I will only refer jobs to Staging Diva Graduates.
I generate tons of traffic for anyone listed on the Directory. Just one good project would more than pay for your entire training program plus building and hosting your web page on the high-traffic Directory of Home Stagers for an entire year! When clients find you from your listing in the Staging Diva Directory, I do not charge you a referral fee.