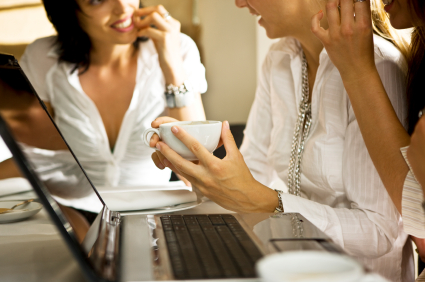 Home staging, also known as property styling, real estate staging and even house fluffing, is a growing field driven by many factors including the ups and downs in the real estate market.
The popularity of decorating, real estate and staging TV shows also drive up buyers' expectations, creating an ever higher standard for "move in ready.
Another factor that makes home staging more important than ever is that up to 90% of home buyers search online before ever contacting a Realtor to see a home. This explains the popularity of sites like: Zillow, Realtor, Redfin, Trulia, etc. where potential buyers decide within seconds of looking at listing photos whether they are interested in a property.
As more people enter the field of home staging, aspiring home stager wonder what home staging courses to take.
The first thing to know is that ANYONE can call themselves a home stager and ANYONE can offer a training program and hand out any "credential" they want to create.
How are fake home staging credentials possible?
There is no independent organization or association that monitors the quality of home staging programs or the work of home stagers.
It's a completely unregulated field which means that anyone can call themselves whatever they like or create any "credentials" they want to award to others.
The bottom line is that there is NO OFFICIAL TRAINING TO BECOME A HOME STAGER.
It completely lacks integrity to deliberately confuse the market place with fake credentials. There is no such thing as "certification" or "accreditation" so putting initials after your name means nothing.
In my opinion, it's a deliberate attempt to mislead potential students into thinking one program is better than another because it's "official".
There are no official programs. ANYONE can call themselves a stager today and ANYONE can offer training.
Fake credentials also mislead the general public, though less so, because if you stopped 10 people on the street, I doubt you'd find one that has even heard of any of the acronyms floating around out there.
It's also interesting to note that at least one of the leading programs asks you to pay an annual fee to maintain the privilege of using their initials after your name. If that's not proof that it's not an actual credential, I don't know what is.
I have a hard-earned MBA from a leading university and I can put M.B.A. (and B.A. for that matter) after my name. I don't choose to, but the point is I don't lose these real credentials because I don't contribute to my university's alumni fund!
Fake home staging credentials do not give you credibility or build your business
While some beginners may feel putting initials after their name offers them a "security blanket" when they're new in the business, it doesn't!
If you haven't learned how to build your credibility without hiding behind fake credentials, then you'll never grow your business. That's why I deliberately don't give my Graduates letters to put after their names.
I don't want the sort of students who will hide behind a "designation" I give them to build a business.
I want students who will take the tools, techniques and strategies I teach them to feel confident in their own right. And I place a lot of emphasis on what they'll need to go forward confidently.
Home staging is a very profitable business IF you learn how to market yourself properly and the right pricing strategies to use, which is why I cover these so carefully in the Staging Diva Home Staging Business Training Program.
Obviously, it also helps to have some talent or your staging portfolio won't do much to win you new clients.
There are tons of surgeons out there with real Phd's. It doesn't mean you'd allow any of them to operate on you, unless you also felt confident in their abilities. So it's not just about the "credentials" and in home staging it mustn't be about the "credentials", since there aren't any!
I also strongly disagree with some programs practice of handing out fake portfolios to their students. If you go out there and present before and after photos of staging projects that aren't your own, and your potential clients realize this, forget about any credibility. Where will the "security blanket" of those three little initials get you when you've been found out?
By the way, I added a "Graduation Certificate" as something students get when they complete the Staging Diva Program about 18 months after I started teaching courses, because so many students wanted something to frame and hang on their walls.
For many I guess it's a symbolic representation of their decision to change their lives by pursuing a career in something they feel passionate about. I do state clearly on my website however, that this is not an "official credential" since there is no such thing in the home staging field.
More on this topic at The Debate over Fake Home Staging Credentials Continues and 5 Money Wasting Mistakes to Avoid When Choosing Home Staging Courses.