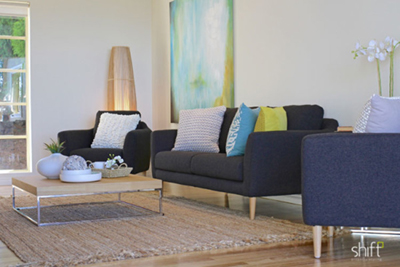 If you're dreaming of taking your decorating talent and turning it into a profitable business, I know you will see yourself in the following statements from Staging Diva Graduates.
They are all regular people like yourself with one thing in common – natural decorating talent and the drive to turn that passion into something more.
The only difference between these women and yourself is that they found the courage to enroll in a home staging training program that would help them realize their dreams.
Will this be the year you turn your decorating talent into a new career?
"My passion is decorating and I have always wanted a career in the field. Unsure how to get started, though, I continually put my dream on hold. I researched several training companies very thoroughly. There was no question that The Staging Diva Business Training Program was the absolute best. The program not only provides the tools to grow and market your business, it also provides a network of support and inspiration. Thanks for inspiring me to do what I have dreamed of for so many years!" Debbie McGennis-Howe, Set the Stage Interiors
"I have always wanted to start my own business, had taken many courses, and was told by friends and
family I should be in business for myself. Taking the Staging Diva course gave me the boost I needed to get going. Now I am up and running and working with my first clients and having so much fun." Donna McEvoy, Alter Interiors
"I have wanted my own home decor business for a long time, but never knew how to start. I had so many questions and no answers, so I thought I should give up the dream and settle for a regular 'job'. Now, I not only have a clear path of where I'm headed, but I've made some long term goals for expanding my staging business. Thanks Debra, you truly are a life saver!" Beth Koehnemann, The Nurtured Home, LLC
"I have NO background in business or marketing and I found Debra's program incredibly informative. If
it weren't for the Staging Diva Training Program, I never would have had the courage to challenge myself and step out my safety zone. The course was so inspiring and gave me the confidence to "just do it"! Thanks to Debra's training, the Staging Diva Directory of Home Stagers and the Staging Diva Network Online Discussion Group, I went from "maybe I can do this" to "I can do this" to "I am doing this"! Lynn Trostheim, Sassy Grass Interior

"Discovering The Staging Diva Home Staging Business Training Program showed me how I could give up my soul-sucking, well paying job, and leap into a career that would feed my soul and provide financial benefits far beyond what I make now! Debra is so inspiring and her enthusiasm is contagious. I learned everything I needed to know to get my business up and running. None of my clients ever guessed I was just starting out. I looked like a seasoned professional from the start thanks to the Staging Diva training. Within weeks of completing the program and joining The Staging Diva Directory, I got two projects worth $3,500!" Linda Schleihauf, The Detailed Home
"I am in a corporate management job that is sucking the soul out of me. When I asked myself for the
millionth time how I could stop being miserable and start living, someone said how good I was at arranging and decorating. I had no idea that a training program taken from home would give me anything close to this much information, inspiration, and motivation! This will change my life!" Susan O'Connor, Staged 4 the Sale, Inc.
"Debra gave me the knowledge, power and confidence to quit my job of 8 years and start doing something I have only dreamed of. All my questions were answered and I was able to start my staging business knowing what to expect and what steps to take. Family and friends have a new found respect for me for being an example to my children by stepping outside my comfort zone and going for what I really want! Thank you Debra for showing me how to build this new career for myself!" Heather Ray Ryan, Rayz The Stage.
In case you are wondering, the awesome home staging photo at the top of this story is by Staging Diva Graduate Adam Luttrell, of Tasmania home staging company Shift Property Styling.
Like most of our students and graduates, Adam came to home staging from a totally unrelated career.
And to my knowledge, he never studied interior decorating. I think you'll agree Adam definitely has the decorating talent for this job!
Read more stories about regular people who became successful home stagers.