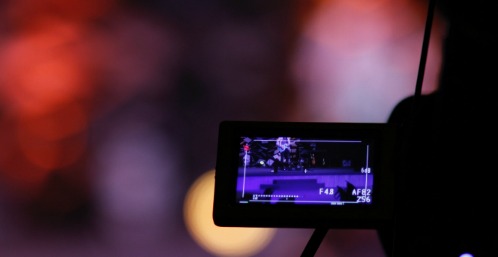 I haven't used home staging videos to promote my services yet.
Frankly, I find it a bit intimidating because I know how important business image is, and how key quality and the right visuals will be given the services we offer.
The many video courses I've sat through advise "Just get started, it doesn't have to be perfect."
Yet, I end up thinking "Yeah it's fine for some 20 year old guy to sell Internet Marketing with bed head, no makeup, unflattering lighting and a blank background behind him. That's not going to fly with my home staging audience!"
So I keep putting off the inevitable day when I'll have to embrace video. I know it's a very effective marketing tool online, especially given how many people love to watch and share videos through social media!
Sooner or later, I'll have to put my insecurities aside and just dive in.
Staging Diva Graduate Adam Luttrell, of Tasmania home staging company Shift Property Styling, recently shared a video he created to promote his home staging business with fellow members of the Staging Diva Network Online Discussion Group.
It's such a terrific home staging video, I asked permission to share it with you and interviewed Adam to get answers to all the questions I know you'll be curious about after watching it.
How did you shoot this video? Did you hire a video production company with a crew and all the lighting and equipment needed?
Our shoot was over a number of sessions to fit in better with the production company's timetable. We captured the installation of furniture and accessories first due to having a really nice project to work on and we knew the results would come up well on camera.

We worked with a small production company, which was literally made up of one or two people on each shoot using digital SLR cameras running full HD video. This lower overhead meant less drain on resources to film the scenes. At the most, there were two cameras running with two operators managing sound and vision.

All the internal and external property shots during the installation process were shot on one camera with one operator and no lights. Lots of quick cross cuts meant we were able to piece together a story based on a script I had written earlier. This also made the final edit much easier as there were lots of small pieces of footage that could be pieced together to create the final product.

The testimonial sections were filmed internally and externally to give a different feel to each one. We were filming in the early part of winter so we wanted to make sure it wasn't all cold looking. The park scene was a lucky break as we got a beautiful clear day to do the shoot using natural light.

The face to camera component with Donielle and I was shot in our warehouse and required some very basic LED lighting to create a bit of ambiance in what was a freezing cold environment. The scenes you don't see are of us both shuddering with clunking teeth. It was cold! We shot in the warehouse as we wanted to give it a real feel, cushions in the background, accessories slightly blurred and to show some of the scale of our operation.
The editing is fabulous, did you have a professional do it or were you able to do it yourself?
The editing was done by the same business that filmed the video, no offline major studio though, just on a Mac. I really wanted their vision to come through from the shoot all the way to the editing.
Did you use a teleprompter to help with your lines?
No teleprompter, we had a script that I had written and one of the guys off camera gave us cues to the next lines and we improvised from there. As we did it in bite sized chunks, and we had the two cameras running, the production company could then piece together the sound and vision to create one final video.

We were sure to add some of the key selling propositions we had learned in the Staging Diva Home Staging Training Program in our video to ensure the message was clear and concise.
How many hours went into this?
As we shot the piece over four sessions, we managed to get greater value as the production company did not have to schedule 2 or 3 full days. Instead, we did 1-2 hour stints per session and managed to use the production companies "downtime" to get the most out of the job.

We probably filmed around 5 hours in total to get this video. But there is a great deal of unused footage that we will splice up into smaller, more defined videos in the future.
What was the cost to produce?
A video of this length, with this many elements, would have cost around $5000. We were very fortunate that the production company is run by friends and they wanted a portfolio to show off, so they did it at no charge.

I assisted one of the business partners to stage his home for sale but the rest was done for free.
This is an awesome home staging video, though I do find it a bit long. Adam is planning on breaking it up into a few shorter segments. I don't know about you, but it has reinforced my earlier fear about how much it will cost to produce a really quality home staging video for marketing. Though Adam found a great way to barter his home staging services and get it done for free.
Have you created any of your own home staging videos yet?
Please share your experience and advice in the comments section. Or if you haven't done video yet, what's holding you back? I'd love to continue to explore this topic for our home staging community and will share your insights and ideas in future posts.