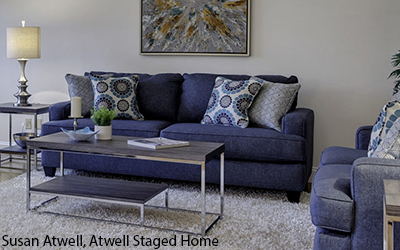 I love teaching and coaching home stagers and watching their business and confidence grow.
When I first met Staging Diva Grad, Susan Atwell of Atwell Staged Home (NY), I knew she would be someone to watch.
She didn't ignore the importance of having a professional business image.
Despite being a part-time home stager, Susan didn't try to save a few bucks with a clip art logo and waste a year wondering why no one saw her as a professional.
She immediately set about building her home staging portfolio even though she already had a demanding full-time job.
Home staging was her side business starting out.
I'm really happy to congratulate home staging expert Susan Atwell on her 7 successful years as a home stager!
That's a significant milestone for any business.
After our annual Accelerator Business Coaching call, she gave me permission to share these business results.
Her revenue doubled again over last year after taking my advice to raise her rates 15%.
She found clients were totally fine with the new rate.
I knew they would be! Once you've established a quality home staging portfolio and positioned yourself properly as a home staging expert, which Susan has clearly done, your ideal clients will be happy to pay you what you're worth. I say "ideal clients" because we're not talking about people who just shop around for the lowest price.
Equally important, Susan shared that raising her rates gave her much more confidence in dealing with clients, avoiding discounts, and being clear about the projects she wants to work on.
She writes:
"The relationships I've been able to create have garnered many more repeat clients than I ever expected (move-in decorating, redesign, and decorating their new homes).

I'm still working with my very first paying client – the first person to find me on the Staging Diva Directory. We've staged, decorated and done upgrades together. Everything, basically. She has sold 2 homes now, and is on her third.

I've been blessed with great clients, so helping them through a stressful situation is even more rewarding.

My ideal client is the person that likes to do-it-themselves but wants a guide to work with them, brainstorm ideas, and also teach them so they can take that knowledge with them to their next home.

I prefer redesign over vacant homes. I love the challenge of using only what a homeowner already has as opposed to the blank slate of a vacant home.

Both are satisfying. I will continue to take on all types of projects because it's in becoming proficient in different situations that you learn what you like to do.

It's been an awesome ride these last 7 years, and I wouldn't have missed it for the world.

I could not have been this successful without the Staging Diva Training (my home staging business Bible), Staging Diva Dialog calls, and of course, our private coaching sessions.

Thank you again for the support, the push, and the foundation you set. If it had not been for Staging Diva, I would still be trying to figure out my business model, how to stage and how to make money doing what I love."
One of the things I've always enjoyed about Susan, is her ability to push forward even when she's nervous about the next marketing move.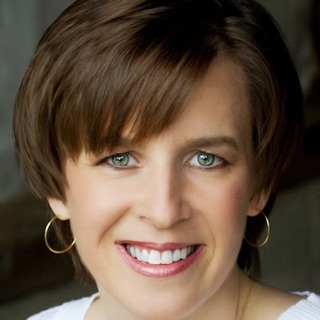 Check out this story of how Susan got 25 hours of staging from a single follow up note!
It was from her much earlier days as a home staging expert, but she did it anyways.
Want to see your business featured in Home Staging Business Report?
If you're a Staging Diva student or Grad, simply complete the easy form here to share your staging success story.
Special thanks to Susan Atwell for candidly sharing her business results in an effort to inspire others with what's possible when you follow your dreams.