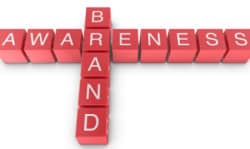 Everyone embarking on a journey of self employment faces the same logo dilemma:
"Do I invest money in getting a professional to design it for me, or do I put together some clip art and a fancy font and do it myself?"
I've heard complaints from many home stagers over the years about how they have no business. It's no coincidence that those stagers are, without exception, the ones with the worst logos and the least compelling home staging portfolios.
Home stagers, as you sit there considering whether you will do it yourself or hire a designer remember…
Your company logo is a professional reflection of your company's identity and image.
Go ahead and try to "get by" with a logo that looks cheap and badly designed, but you will quickly see how it reflects poorly on your reputation as a home stager and your business is going to suffer for it.
Your home staging logo has several jobs.
One is to distinguish your company at a glance as part of your brand. More importantly it has the job of convincing a potential client that you understand the importance of two basic tenets of home staging:
1. There's only one chance to make a first impression.
2. How something looks is key to whether someone wants to buy it.
If you give that advice to a prospective home staging client, yet don't appear to take it yourself when it comes to promoting your own company, why would they trust you?
If your home staging logo looks unprofessional and makes no aesthetic sense, why should a homeowner look to you to decorate their single largest financial asset? Simply put, they won't!
Your logo doesn't have to include a photo or image. Many of the world's most effective logos and successful companies that have only "wordmarks."
Think: Google, Coca Cola and IBM.
Your home staging logo should evoke a feeling in your prospective clients. It suggests a tone for your business which might be, for example:
serious or light-hearted
subdued or bold
modern or retro
feminine or masculine

These examples, from different Staging Diva Graduates, Monica Bunde of Create Home Staging, Leah Fritz of Perfect Place Home Staging and Terri Gunn of Baltimore Home Stagers illustrate how different three strong logos for the same type of business can be!

As you review these logos, and the many others you'll find at the Staging Diva Directory of Home Stagers, you'll see that a home stager's business image is conveyed in the type style, layout and use of color in their logos.
As a home stager, you have to determine how much your image is worth to you.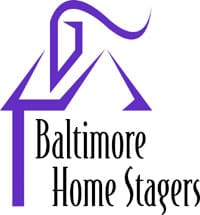 You'll notice the stagers with the logos that are well-designed come across as being the most professional. I can tell you as someone who has taught thousands of  home stagers since 2005, that the most successful stagers also happen to be those with the most professional images. This is no coincidence.
If you hire someone to design your home staging logo for you, it can cost anywhere from $20 to $1000.  Like anything else, you will get what you pay for in most cases.
Be sure to check samples of a designer's work and stay away from clip art which always looks tacky. You can find someone on elance.com or use a service like Logo Design Guru.
Another source is local graphic design schools. You'll pay less for a design student because they're dying to build a portfolio, but you might find an excellent designer who can help you with not only your logo, but other materials down the road.
Remember, the cost of a bad logo in lost revenue could cripple your business especially when you're in an image business like home staging.
For additional information on creating your logo, consider getting a copy of the Staging Diva Ultimate Portfolio Guide.
Home stagers, do you have any stories of how a homeowner chose you because of your strong brand? Please share by leaving a comment below.
Debra Gould, The Staging Diva®
President, Six Elements Inc. Home Staging
Debra Gould knows how to make money as a home stager and she developed the Staging Diva Training Program to teach others how to earn a living doing something they love.