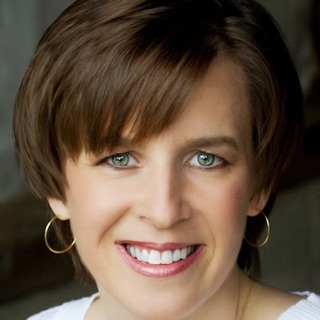 I haven't heard a story that demonstrates the power of follow up better than one recently sent in by Staging Diva Graduate, Susan Atwell of New York-based AtWell Staged Home.
On a spring day, Susan was out touring model homes being built nearby, a practice she considers "continuing education for home stagers." During her visit, Susan signed up for the builder's mailing list under her personal email account.
Weeks later, an email came through from that builder announcing a seminar for potential home buyers with home staging being one of the topics.
This is one of those potential potholes in one's road to success that can swallow you up if you're not careful to simply go around it! I've seen so many entrepreneurs get stopped in their tracks for no good reason.
Here's what I mean:
Many new home stagers would have been discouraged by this builder's announcement assuming he already had a solid relationship with a home stager.
Some would even blow their own disappointment into something bigger and use it as an excuse not to keep promoting themselves. They would listen to the negative voice in their heads saying, "See, this will never work. There are already well established stagers who are better than you. Who are you kidding, trying to make a living as a home stager?"
Fortunately, Susan realizes that growing a business takes work and she is very single-minded in her commitment to her staging business success. She thought that in view of his upcoming event for home buyers, the builder might be interested in speaking with a local home stager so she picked up the phone and called the manager.
During this call, she learned that the builder would be offering a $1,000 credit towards home staging for any buyer needing to sell their home before buying.
They had a brief discussion about recommending her company to his clients and several days later, Susan got a phone call saying that the builder would recommend Atwell Staged Home as a preferred local staging company.
Of course, Susan didn't hang her hat on that and sit back waiting for new projects to fall in her lap, instead she continued to work on marketing her business.
She started a home staging newsletter and a blog, two topics she's been getting coaching on during her monthly participation in Staging Diva Dialog. She also got a new company brochure (free) because of her listing on the Staging Diva Directory of Home Stagers.
By the time January rolled around, having received no calls from the builder and approaching a new spring selling season, Susan decided to follow up under the guise of sharing these new resources she'd been developing.
Two weeks after that follow up note, Susan was asked by the builder to present to two potential home buyers, a presentation that ended in two scheduled home staging consultations.
After that successful engagement, Susan was asked to present again and again and she ultimately ended up with 25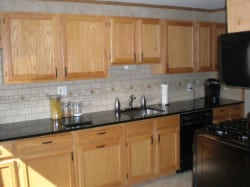 hours of home staging projects from that one builder.
One of those homes was staged for a couple in the Bronx who were up-sizing to a new home. They got a signed agreement from the first couple to view their existing home making them and the builder very happy with AtWell Staged Home's staging abilities!
About her great home staging success, Susan writes, "Having a solid business plan is key. Debra Gould's  home staging program is extremely logical and effective. The beauty is that it is also simple. With a strong IT background, this appeals to me!"
This is not the first time I've written about Susan's home staging successes. She's followed what she learned about marketing to the media in Course 4 of the Staging Diva program and realizes that by virtue of all the articles and blog posts I write about home staging, I am a member of the media on this topic!
As a Staging Diva Graduate, Susan shares her news, giving me everything I need to write a story about her and then put it on this blog and submit it to hundreds of other sites across the Internet. This gives her tons of free publicity and web links back to her listing in the Staging Diva Directory of Home Stagers.
If you'd like to take advantage of this free service for Staging Diva Students too, simply visit this link and tell me your story!