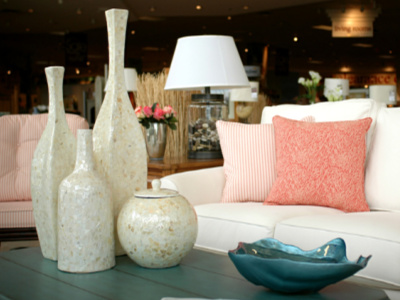 Many home stagers believe they need to carry an inventory of furniture to rent to their home staging clients who have vacant properties, or need new pieces to supplement existing furniture for a resale home on the real estate market.
Sadly, many of these stagers end up broke and out of business with nothing but a warehouse full of furniture and a pile of debt.
These unfortunate home stagers get so caught up in what they think other home stagers are doing, they forget to look at home staging as a business and consider where and how they will make a profit.
They buy truck loads of furniture on credit believing that's what home stagers need to do. Then, to add insult to injury, they don't mark up the price properly and never recover their costs.
Their inventory sits in a warehouse racking up storage fees. And often when it's not in their warehouse, it's sitting in a client's house on the real estate market, that may not be selling as fast as they hoped.
When I'm asked why I don't recommend stagers carry their own furniture inventory, I think of a Boston stager I know. She made the classic mistake of renting out her furniture for an indefinite period without even making sure that she would collect rental fees along the way.
With each new assignment to stage a vacant house, she'd go out and buy more furniture, lured in by those "don't pay a cent events" where you can buy furniture now on credit and pay for it in a year or two.
Before she knew it, she owned enough furniture to fully furnish 10 vacant homes and that inevitable day when she'd have to pay for it all was fast approaching!
For more on this topic, check out Home Staging Inventory Problems Make Home Stagers Think Twice.