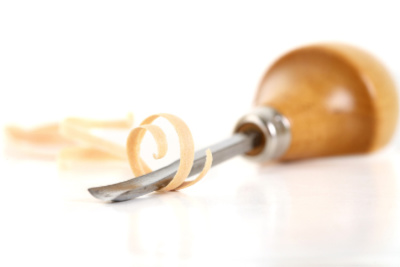 You've probably heard the term "marketing niche" before but many people aren't sure what it really means. The best way to define a niche is that it is a subset of all possible customers for your services.
In home staging marketing, carving out a niche can be an effective way of boosting your business and differentiating yourself from your competitors.
A specialty product or service will always sell better than a general one with the appropriate audience
How a Marketing Niche Attracts the Right Customers
If you were searching for an accountant and came across someone who specialized in preparing books and tax returns for small business owners, wouldn't you choose that accountant over one who catered to large companies?
Taking this example even further, wouldn't an accountant who dealt primarily with service businesses (interior designers, stagers, real estate agents, etc.) be even more appealing then one who specialized in restaurants or retail stores?
You would expect the accountant who had more clients who were small business owners and sold services to have a greater understanding of your business then someone who didn't, right?
They would be more likely to know what kinds of business expenses you can write off against your staging business income, for example, and less likely to steer you wrong when it came to decisions like whether to be a sole proprietor or LLC, etc.
As a home stager you don't have to market yourself only as someone who can prepare any home that's about to go on the real estate market. There are many other specialties or home staging niches to explore— and you don't have to choose only one.
If there are few home stagers in your area compared to the number of homes for sale (or your "competitors" are especially weak), just calling yourself a stager might be enough of a home staging niche.
However, if you have tough home staging competition in your local market, it may be better to choose a more narrowly defined target audience to market to besides the general categories of home sellers or real estate agents.
Maybe like Staging Diva Grad Rob Rienhart, of Make-It Home in Palm Springs, you specialize in staging model homes for builders. There are tons of possible home staging niches.
Becoming the "go-to" professional in your home staging niche
Home stagers who market themselves in the right way, for the right home staging niche, can boost their income by becoming the go-to professionals for their specialty services.
Plus, by consciously choosing your home staging niche, you are in a better position to build the kind of business you'll be happy with.
As someone who has personally walked away from a successful marketing communications business I created because the money wasn't enough to keep me happy, I can assure you that thinking about the types of customers you want to deal with and the kind of work you want to do is really important.
When you set yourself up as an expert by choosing a specialty, referrals naturally come your way and your business thrives
Some home stagers specialize in vacant homes while others focus on owner-occupied houses. There are many reasons for doing this, like whether you want to invest in your own home staging inventory or whether you have access to quality furniture rentals in your market.
For another example, you might want to specialize in helping aged home sellers who are downsizing or moving to a nursing home.  In marketing you always want to consider who all the decision makers are in a particular sale and then think up marketing messages and what media you'll use to reach them.
In this case, the "clients" you market to would not only be the actual home sellers (or their agents), but also their baby boomer children. While the baby boomer "kids" might be reached online, the aged home sellers might be easier to target by speaking at "golden age" type events, for example.
To learn more about home staging marketing, check out Course 4, Staging Diva Sales & Marketing Secrets to Boost Your Home Staging Business.
Staging Diva Graduates can learn very specific niche marketing strategies in the monthly Staging Diva Dialog calls where I cover advanced marketing techniques and take questions from the audience.
We meet by telephone conference call for 90 minutes to 2 hours every 8 weeks. Members can attend live plus get a recording of the event. Those who know they will miss the live event email their questions in advance so that I can answer them on the recording.
Are you a home stager who has decided to target a specific niche? If so, please share your experiences by leaving a comment below.