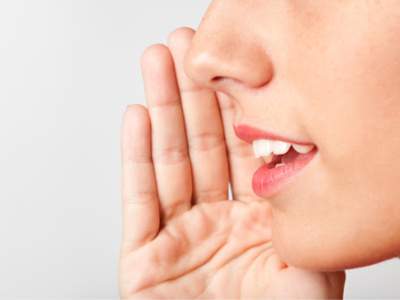 Real estate agents need home stagers to be more effective in their jobs.
Yet, home stagers are often frustrated in their home staging marketing efforts to real estate agents.
An Ottawa home stager summed it up with this comment on Facebook:
"Answer me this….why are real estate agents so cheap they don't care about VALUE & RESULTS they only care about the cost?!"
The shortest answer to her question is that (contrary to what most people assume) most real estate agents don't make very much money.
As a result, they're not willing to spend any more than is absolutely necessary on a listing, especially when they don't know if the house will sell at all.
Why real estate agents look at expenses differently than home stagers
Home stagers have almost no ongoing expenses to keep their businesses running, when they follow my home staging business model of not having their own inventory.
Plus, when they follow my formula for starting and growing a home staging business, home stagers get paid when they provide their services. They don't have to wait to get paid like agents do.
Unlike Staging Diva Professional Home Stagers, real estate agents have considerable ongoing expenses with no money coming in until a real estate sale closes.
Without this positive cash flow, why would they want to spend money on your home staging services when they won't get it back for many months, if at all?
This is one of the MANY reasons I advise against putting all your marketing efforts towards real estate agents. It's a common mistake that is furthered by the teaching in most home staging courses.
I've proven over more than a decade that I've been a home stager, that this is totally the wrong approach. In Course 4 of the Staging Diva Home Staging Business Training Program, my students learn why they shouldn't focus their marketing entirely on agents and what to do instead.
That said, real estate agents are one of our 4 key target markets. They can help build awareness for the importance of home staging in general and for a preferred home stager's services in particular.
Home Stagers, Use These 5 Selling Points
To better your chances that a real estate agent will recommend your home staging business over your competition, here are 5 secrets real estate agents need to hear from you:
Home staging will make it easier for you to market and sell your listings because your MLS photos will be 100% more enticing, and once visiting a property, home buyers are more likely to make an offer on a home that shows well.
With 70% (US) to 90% (Canada) of home buyers searching online before ever calling a real estate agent, you will attract more leads with better photos, not only for the staged listing but from active buyers who will want you to show them other properties too.
Home stagers can address problems head on and tell your clients the things you don't want to say for fear of losing your listing. With so many people selling a home due to divorce, a home stager is an independent third party who will save you from having to get in between the different opinions of each spouse.
Home staging is a service you can recommend to your clients as a faster way to sell their home for more money, but it's not a service you personally have to pay for.
Your clients don't want to hear you recommend a $10,000, $20,000 or $50,000 price reduction because that's money right out of their pockets. Home staging services can range anywhere from a few hundred dollars for a consultation up to several thousand dollars to fully furnish a large or very high-end home. In every case, the cost to your client will be significantly less than the price reduction. This makes for a much easier conversation with your clients and keeps you on the "same team."
These are only some of the many marketing ideas, strategies and tips I share in the Staging Diva Training Program, Course 4 called "Staging Diva Sales & Marketing Secrets to Boost your Home Staging Business." You'll learn how to build your home staging business without spending any money on advertising. Plus, you'll attract home sellers who are prepared to invest in staging their homes for the real estate market.
> Learn more about business training for home stagers here.
Would love to hear other advice from home stagers!
Home stagers, have you found any other phrases particularly helpful when explaining the benefits of what you do to real estate agents?
Please share your thoughts and experiences by commenting below.