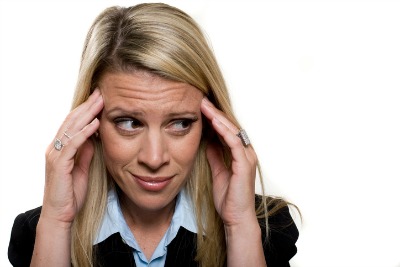 Being a home stager means that your home staging business will have natural ups and downs.
This is a reality of any business really.
Sometimes this is due to the season. For example, there is less demand for home staging services in December, just because that's not a big time for people to list their homes on the real estate market.
The other reality is that not everyone who calls you will actually hire you.
Even though I've been staging homes since 2002 and I'm well known, not everyone who calls me to discuss their home staging project actually hires me.
This is a reality of the business of home staging and one that you can't take personally. I know it is hard not to take this as a personal rejection, especially when the prospect sounds so interested at first.
Here's the scenario
The potential client calls and says they're interested in hiring a home stager. You've felt like they really connected with you on the phone, they sounded excited about your services and then at the end of the conversation, instead of booking a paid home staging consultation, they say something like, "I'll have to check with my husband and get back to you."
Here are 11 reasons that not all project leads turn into paying home staging projects and why you can't take every lead that goes nowhere as a sign that you've failed:
Home sellers are talked out of hiring a stager by their real estate agent.
Home sellers are talked out of staging their home by friends or relatives who say, "your house looks fine." Sometimes the husband or wife wants to go forward with staging, but the other partner disagrees. Since a large percentage of homes are sold because people are divorcing, there is often no way around this challenge.
They get an offer before they actually hire a home stager and take that as a sign that staging isn't needed (even if the offer doesn't result in an actual sale).
Home seller decides to take the house off the market instead of staging (which means they might still contact you to stage their home when they decide to sell it later).
The real estate agent who initially contacted you about the home staging project didn't get the listing, or lost the listing if they already had it.
Like any industry, there will always be "tire kickers" who ask for information but never follow through. That's why you need to avoid the free estimate trap.
They are calling a bunch of home stagers just looking for the lowest price (trust me you don't want this client anyways).
Some stagers do inadequate follow-up preferring to wait passively for the client to contact them again after the first "get to know you" conversation. Meanwhile the potential client assumes the home stager isn't really interested or available.
Some aspiring or even established stagers make up bogus projects to check out the competition in their area. This is normal, you just need to realize that someone who calls you and seems very interested might not really be a potential client. Never make an assumption though. I had one call that I was sure was from a competitor just checking me out and it turned out to be a real client who hired me.
The potential client may not be impressed by how the stager deals with them on the phone, or after viewing their website/portfolio they decide that particular home stager isn't the right person for the job. This might be because the stager actually did something wrong (not projecting the right image) or it could also be that they simply didn't emotionally connect with the stager (that's human nature and happens to everyone including me). Not all potential clients are actually the right clients for you!
Sometimes an "urgent" project get delayed because the client's priorities change. As a stager you may not know this, and when you think all is lost they finally call you again in 3 or 6 months ready to hire you to stage their home!
Stagers, have you found other reasons that a prospect didn't turn into a real paying home staging project? How do you handle those feelings of personal rejection?
Please share your comments, I know everyone will learn from your experience! Your ideas may also turn into a topic for a related future post so we can continue the dialog on this key topic of how to build a staging business.