Now that summer's winding down and your children are starting the new school year, what are your plans for fall?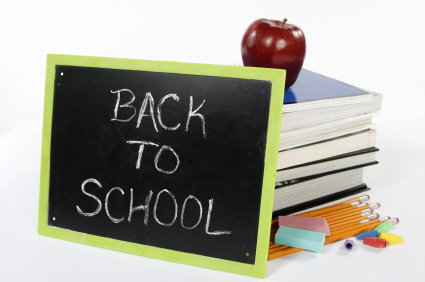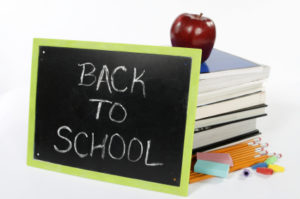 According to the Staples commercials, "it's the most wonderful time of the year!" but you might be left feeling a little jealous of your kids going back to school because of how much you'd like to be doing just that.
Watching my teen unpack shiny new school supplies recently had me yearning for that "fresh start" feeling a new school year always seems to bring.
If you've been thinking of making a change in your own life – or at least your career – and investing in your education to become a home stager, this is the most wonderful time of the year to do it!
With Labor Day behind us those homeowners who have been thinking of moving are getting ready to act on their thoughts and take advantage of the fall real estate market. That's because anyone seriously thinking of buying a home right now is going to want to move before winter approaches. And home sellers know that if they don't sell now, they'll have a hard time during the holiday season, which means they'll be stuck waiting to sell until February at least.

You might also notice homes that didn't sell during the spring season are being listed again (probably with a new agent and a new price) and if those home sellers are smart, they'll be looking for a home stager to help sell this time around! Many of them learned the hard way that dropping their price and selling "as is" isn't the winning strategy in a slow real estate market. If you want to learn more about why that's the case, check out my FREE special report, Ask Staging Diva: Can I grow a home staging business in a depressed economy?
If your friends have been telling you for years how talented you are at decorating, and you're ready to learn how to make money from your talent, it's important to know that the Staging Diva Home Staging Business Training Program can be completed within a few days because it's made up of 10 hours of audio recordings plus downloadable notes and checklists that you can study from your own home.
With the homework assignment provided between course 1 and course 2, many students get their first home staging client. In other words, your new career can be way closer than you think! By the way, since I mention homework, rest assured it's not anything you need to submit for marks. The assignments are just steps that you should be taking to get your business started. By making them "homework" I'm nudging you into taking action and not procrastinate.
If you follow the formula for starting and growing a home staging business that I teach in the home staging courses, you'll be well on your way to taking advantage of the busy fall real estate market and getting yourself into a great position to start 2011 knowing exactly what you'll be doing for the year ahead.
You worked hard to get everyone else in your house ready to go back to school, don't you owe it to yourself to do something for you?
Home stagers, have you started getting the fall real estate staging calls yet? I know August was very quiet for staging but you should see the pace shift within the next few weeks as everyone comes back from their vacations and gets back into their business routines.
Debra Gould, The Staging Diva®
President, Six Elements Inc. Home Staging
Debra Gould knows how to make money as a home stager and she developed the Staging Diva Home Staging Business Training Program to teach others how to earn a living doing something they love.