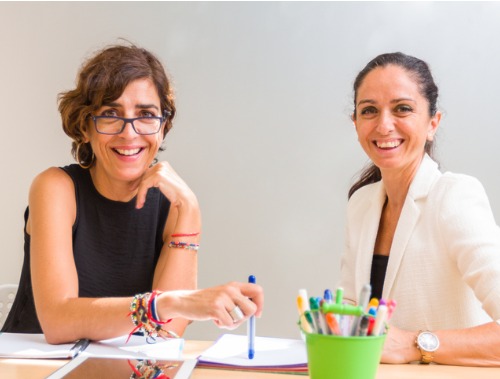 Much of your professional image, your public perception and essentially your success as a home staging professional, boils down to the amount of confidence you have in yourself and your abilities.
This point is demonstrated brilliantly in a quote about leadership from Adlai Stevenson, an American politician appointed by John F. Kennedy as Ambassador to the United Nations when he said:
"It's hard to lead a cavalry charge if you think you look funny on a horse."
How much faith do you put in a seemingly inept professional?
I fired a real estate agent I worked with during one of my moves to a new city because she seemed like she didn't know what she was doing just because of how she handled seemingly ordinary tasks like being organized for showing appointments.
Whether she could have negotiated well for me or not, I'll never know because she didn't inspire the trust I needed to have from the start.
As a professional home stager you have to look like a professional stager by how you look, what you do and what you say.
Whether or not you've done a paid staging project before, you need to project a confident image.
If you arrive at your home staging consultation with butterflies in your stomach, that's normal. You mustn't let your client know about them!
As a professional home stager, you have to look the part. And in order to look the part, you have to feel like you have it all together.
You wouldn't be reading this article unless you're a home stager already or plan to become one, and if that's the case, you likely have the raw talent it takes to be a success in this business.
After that, it's confidence you need.
The Staging Diva Home Staging Training Program will automatically make you more confident in your abilities, because it will help you build the foundation that will support those abilities.
When you have more confidence inside, you project a more confident image automatically to others. They sense it first in your body language and then by what you say.
I know what it's like to have self doubt but to push through it anyways.
So I've created all the Staging Diva home staging products and services around  helping you take that talent you've possessed your entire life, and teaching you how to build a successful career on top of it.
The program's five home staging courses will teach you all the nuts and bolts you need from pricing your services and reaching your target markets, to conducting home staging consultations and building alliances with other contractors.
In addition to the full Staging Diva Program, I've designed many other products that will help give you a boost of confidence if you need one.
The Staging Diva Ultimate Design Guide will take care of any fears you have when the time comes to actually stage a home. It features before and after photos from my own projects, and advice on how to handle every single space in a home.
The Staging Diva Sales Script will give you the actual word-for-word script I use on the phone with prospective staging clients. It will teach you to own the call and make sure you never fall into the free estimate trap which is the quickest route to bankruptcy for a home stager.
The Ultimate Color Guide will give you confidence when it comes to choosing color for your staging projects.
The Ultimate Portfolio Guide will help you wow your prospective clients from the get-go with better before and after staging photos in addition to teaching you how to write about yourself and your talents. The exercises in this book alone will give your confidence a real boost.
When all else fails, you even have Accelerator Business Coaching to turn to, to work through challenges you're facing and move past them, straight to success.
If self-confidence wasn't such an important element of being a home staging professional, I wouldn't have invested the time in developing all of these products to help you believe in yourself, in all areas of starting your business.