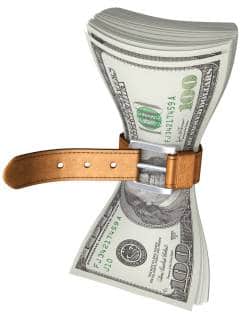 No matter where you live, whether it's a small town or a major center in Canada, the US or abroad, you're going to hear about home stagers with cheaper rates than you.
Often you'll hear the most "price complaints" from real estate agents who are already afraid their clients will want them to pay for your services. Since they make the same commission regardless of what their marketing expenses are on a property, their goal is to spend as little as possible to ensure the widest profit margin.
Don't be discouraged if others tell you there are cheaper stagers then you. This doesn't mean you are too expensive and it may very well mean, "they" are too cheap and won't last long in their staging business.
Home stagers, have you run into pricing pressure from real estate agents? How did you handle it? Please add your comments below, this will be a great discussion as we can all learn from different points of view.
In an upcoming series of posts I'll be exploring how to deal with pricing pressures and (even better) how to avoid them even if you're more expensive than your competitors. Don't forget to add your thoughts!
Debra Gould, The Staging Diva®
President, Six Elements Inc. Home Staging
Debra Gould knows how to make money as a home stager and she developed the Staging Diva Home Staging Training Program to teach others how to earn a living doing something they love. There are over 4000 Staging Diva students around the world.