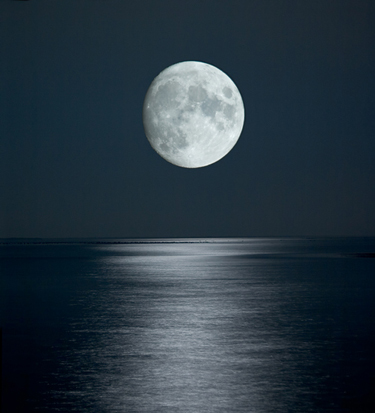 I get so many emails from people afraid to give up their career to become a home stager. It's not necessary.
You can easily "moonlight" as a home stager, and no one needs to know it's your "side-hustle."
In an ideal world, everyone could quit their job and work on their home staging business full time. This isn't possible for most people, so don't feel bad if that's the situation you're in.
Perhaps you're worried that they're not going to be seen as professional if you're "only" a part-time home stager.
Nobody needs to know you're doing this part-time.
How to Moonlight as a Home Stager
If I had a full-time job, doing home staging on the side, I would still go through all the steps to properly set up my business. For example, I'd have a phone number specifically for my home staging career (even if it were a second number on the same line), business cards, a home staging website and/or a page on the Staging Diva Directory of Home Stagers.
If someone were to call me, and it went to voicemail (because I was busy with my full-time job), they'd get a professional greeting. I would NOT say, "Hi you've reached Debra and I'm a part-time home stager and I only work on weekends."
They only know you're a part-time stager if you tell them, and you don't need to mention it!
When you moonlight as a home stager and a potential client calls, you don't have to tell them you can only meet them on Wednesday "after work". Assuming that's the only time you have available, you can say, "I'd love to help get your home ready for the real estate market. I happen to have an opening on Wednesday at 7PM?" Or even better, "I can squeeze you in on Wednesday at 7PM, does that work for you?"
If that doesn't work for the client, just keep going back and forth until you find a time that works for both of you. Unless you tell them you're trying to do home staging around your full-time job, they're going to assume you're a sought after, heavily booked home stager.
Which will make them want to work with you even more! Remember it's all about perception.
I have tons of Staging Diva Graduates who took my home staging courses and became home stagers as a side-hustle from their full-time jobs. With home staging, you can choose your own hours and work as much or as little as you wish! In fact, that's why so many baby boomers are turning to home staging.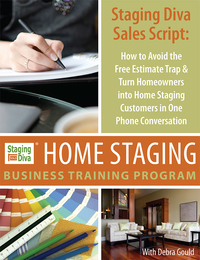 By the way, I have an entire script I follow when someone calls and says, "I'm thinking of having my home staged, how much does it cost?"
I never visit a client's home to do a free estimate. Instead I have a 15 minute phone conversation following the script I've developed, and at the end they book a paid home staging consultation!
When you have a professional looking website and home staging portfolio, and carry yourself with confidence, nobody is going to question whether or not you're doing this part-time or not.
It won't even cross their minds!
If you're a home stager who started your business on a part-time basis and have a success story to share, please let us hear it by leaving a comment below!