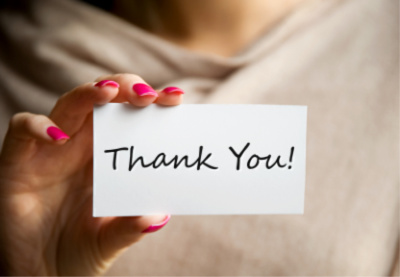 We all feel more comfortable trying something new when others recommend it. Home staging testimonials or rave reviews from your past clients are a great way to attract new customers for your home staging services.
Testimonials provide what Robert Cialdini calls "social proof" in his book, Influence: The Psychology of Persuasion.
To leverage social proof and get the maximum marketing value from your testimonials, there are a few important things you need to know.
Great Home Staging Testimonials Do 5 Things:
1. Endorse your service.
You don't want someone to just say, "I worked with (name of staging company)." Instead, you want something more along the lines of what a client said about Staging Diva Graduate Susan Atwell of Atwell Staged Home:
"I've worked with Susan three times – first for a bathroom renovation in my prior home; then to stage that home for sale; and most recently, to decorate and renovate the house I moved into.

When I moved here, Susan's attention to detail made a handyman special into an inviting home that reflected my personality. As for my prior home, Susan's staging expertise moved that property within the first listing week and at a price higher than asking.

You can't beat those results. I'd recommend Susan to anyone looking to sell or just upgrade their home." Larry G., Danbury CT
2. Mention how it felt to work with you.
Not all testimonials will have a quantifiable result, or one that the client is willing to share publicly. Plus, even when you have that, it's still nice for potential clients to have a feeling for what it will be like working with you.
Here's a great example in this part of a testimonial for Staging Diva Graduate Nataliya Mitt, of Pro Staging and Design:
"Nataliya is an absolute pleasure to work with. She is professional, and a very detailed person. She understood exactly what we required and didn't bother us with issues.

I would 100% recommend Nataliya to anyone who required decorating or staging services. Just let her know what you want and get out of her way." Dario Sguigna, Broker of Record, Archway Realty Ltd.
3. State results achieved.
You know how everyone loves a makeover story? We all love before and after pictures, whether it's hair and makeup, wardrobe, weight loss or room transformation. The same holds true for written testimonials.
The strongest testimonials paint a before and after picture for the reader. Take this example from a client of Staging Diva Graduate Jennifer C Franham of Fresh Designs:
"Without question this is the stager you want to use! Jennifer staged a hard to sell home for me and we sold it fast! …. Jennifer made it possible." Martin Lockhart, RE/MAX, Exton (PA)
4. Have a an actual source.
There's little point in including a home staging testimonial that has only initials at the end, and no mention of where the person is. Your readers will assume they aren't legitimate.
Do what you can to get your client's permission to include their full name. If you're quoting a real estate agent, you can appeal to their ego and need to get their name out there by saying you'll also include the full name of their company.
If you can include a photo of the person, all the better for that "social proof" I mentioned at the start of this article.
Sometimes home sellers are reluctant to have their name beside a testimonial that says how much money they made on the sale of their home. In this case, find out it they'd be open to you using the quote with a different first name. That way it's not publicly traceable directly back to them ,and you'll still know whose testimonial it is years later.
5. Honestly represent the client's experience.
Some people will go on and on for paragraphs when sometimes all you want is 3 sentences. It's fine to edit what they said for brevity. You can also fix grammar and punctuation errors.
Changing the meaning of what they said, or adding something they didn't say is completely dishonest. Don't do it!
Your home staging testimonials need to be legitimate and not misrepresent what your clients said or wrote. Also, make sure you get their permission before using a testimonial in your marketing.
How to Get Home Staging Testimonials
No matter how brilliant you are at home staging and even when a client has made tens of thousands of dollars profit on your services, they won't automatically send you a letter telling you how terrific you are. Plus, if you ask them to write one, they may never get around to it, no matter how well intentioned they are.
Since not everyone automatically says Thank You, It's helpful to have a system in place to make sure you get home staging, interior redesign and color consulting testimonials from past clients. These will help you build your business more than you can imagine.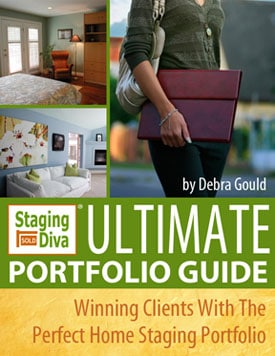 In the Staging Diva Ultimate Portfolio Guide: Winning Clients with the Ultimate Portfolio, I have a whole section about testimonials including how to go about getting them, even before you've had any paying home staging clients.
With a proper testimonial gathering system in place you'll be in a much stronger marketing position.
New clients will feel much better about hiring you when they can read what past clients have said about working with you and the results you've achieved.
I used my system to gather testimonials for my home staging business and also for the Staging Diva Home Staging Business Training Program.
Now that I've taught thousands of home stagers, I have so many testimonials I had to build an entire website so I'd have somewhere to put them all. You can check it out at StagingDivaReviews.com.
In my next article on this topic, I'll point out all the ways you can use home staging testimonials. Please share any questions or thoughts on home staging testimonials in the comment section below. This will help me make sure the next story meets your needs!
What's your best method of making sure you get testimonials from your past clients, do you have a process in place?