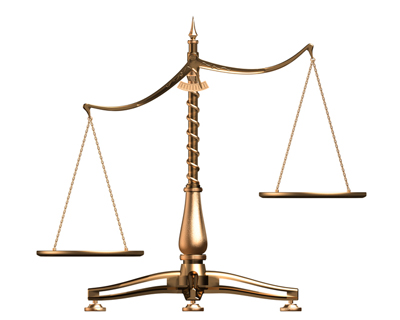 There is really no end to the kinds of ideas and home staging recommendations we can dream up for any one project.
Trade offs have to be made, and this isn't necessarily a bad thing.
As a home stager, we have to weigh a number of factors before sharing our recommendations. In addition to being creative, we need to remember that if we're not practical, no one will take our advice.
These constraints will influence how far you can go during a home staging consultation:
How soon the house is going on the real estate market
Budget available for home staging
Willingness of the client to implement our staging recommendations
Price point of the house
What is practical if the home sellers (or their tenants) are living there while the changes are being made
Creativity Comes With Constraint
I've often found these constraints make my own home staging projects more creatively challenging. Anyone can throw endless time and money at a problem. What do you do when that's not possible?
I have to find visually appealing solutions to decorating a house to sell.
I also have to find a solution that works for everyone concerned with the time and budge available.
For example, last week I wrote a blog post in which I shared my recommendations from a home staging consultation of a basement family room.
While the existing dark wall color wasn't ideal (it was a dark basement with no natural light), I didn't recommend that the owners repaint.
Instead I looked for ways to make it work.
One of the blog commenters, and a new Staging Diva Student, Tisa Law rightly wanted to know why I wouldn't have just told them to repaint.
I'm so glad she asked! I know my explanation will shed light on factors that can get new home stagers into awkward situations if they don't think through all the practical ramifications of what they suggest.
In this particular case, the house had to go on the market very quickly so the time constraint was upper most in my mind as I went through every room during the home staging consultation.
Home Staging Recommendations – A Delicate Balance
There's a delicate balance we have to walk as home stagers. We need to recommend the most important things. We can't overwhelm the client to the point where they think it's hopeless and decide not to implement our suggestions at all.
In the house with the dark basement, the owners were living there with their two small children. There were practical limits to what I could expect from a frazzled mom in the few short days before her first open house.
In an ideal world, I would have repainted the entire basement and brought in all new furniture. But given all the constraints, working with what they had was the best option.
Since the current wall color was so dark, it would have required priming and several coats to cover with a lighter color. This would not have been easy since the room functioned as the kids' playroom and the laundry would not be accessible with all the furniture piled into the middle of the room to allow for painting.
Next, I had to consider how long the paint odor would last since there were no windows that could be opened and I didn't want a smelly open house.
While the wall color was not optimal, it was actually a pleasing color and in good shape.
I knew with the other changes I recommended, it would be fine.
My limited basement recommendations also meant that there was a safe and out-of-the-way place for the kids to hang out while all the other (more critical) changes were being made to the rest of the house.
In effect, I traded-off a new wall color in the basement for getting a bunch of more important stuff accomplished elsewhere.
For more information on how I do home staging consultations, check out course 3 of the Staging Diva Program, "Taking the Mystery Out of Home Staging Consultations."
Home Stagers, I Want to Hear From You
Home stagers, have you ever faced a situation like I did?
What trade-offs have you had to make in your own home staging consultations?
Do you think I was wise to not even recommend repainting that basement?