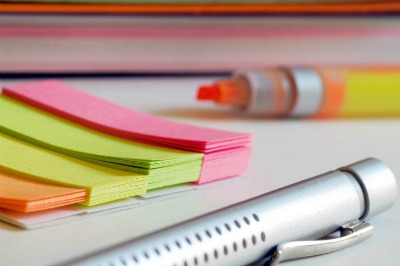 One of the secrets to building a successful home staging business is to keep moving forward every week.
This can be difficult when: there's no boss telling you what to do,"real life" gets in the way, or you just don't feel energetic.
I've struggled with all of these factors to varying degrees since I started my first business in 1989. Procrastination never entirely disappears, it's part of the human condition!
What has helped me keep my momentum more than anything, is to create deadlines. Even if the deadline is somewhat artificial and of my own making, it gets me to turn off HGTV and do something!
Here are 3 examples of how you can use deadlines to stop procrastinating and get 8 critical things done right now:
1. Commit to attend a business-related or networking event and pay for your ticket in advance.
Even the smallest event will force you to:
Think about how you'll answer the question "What do you do?" and practice your reply.
Get your logo designed/redesigned and your business cards printed.
Get your home staging website or Staging Diva Directory of Home Stagers listing complete so that when someone goes to the URL on your card, they won't see "Domain parked here" or "Website Under Construction," either of which is really embarrassing!
2. Agree to make a donation of your staging, decorating or color consulting services for a fund raising silent auction.
If you want to get the most marketing value from your donation, the deadline of the upcoming fundraising event will force you to:
3. Commit to speak about home staging at an event. This could be anything from a Realtor presentation to a presentation at the local library.
Your fear of looking unprofessional at the event will inspire you to:
Think about how you'll describe what home staging is and why it works, and practice saying it until it feels more natural.
Organize your home staging portfolio of your best before and after photos and think about how you'll explain the transformations.
Put together a professional looking outfit that fits properly and isn't from another decade.
Print your business cards.
Update your home staging website or Staging Diva Directory of Home Stagers profile listing.
Print your home staging company brochure.
Even a relatively small commitment to someone else will help you stop procrastinating and get moving with your home staging business. When you complete these 8 critical marketing tasks they will build your business right now and for many years to come.
> Please share your tips for dealing with procrastination in the comment section below or share this story with other home stagers who you think might benefit from these ideas.
Need help with your home staging business image or planning your marketing?
The Staging Diva Ultimate Portfolio Guide: Winning clients with the perfect home staging portfolio gives you all the tips you need to create the right image for your home staging business, from how to write about yourself, get a great logo, take before and after photos, and more.
The Simple Marketing Plan: A Stress-Free Approach to Promoting Your Staging Business will inspire you to take action in marketing your home staging business by teaching you how to keep your plan to a single page and beat "overwhelm."