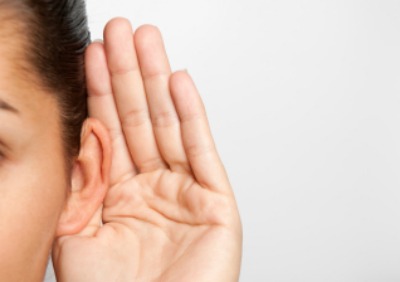 Last week I wrote Home Stagers Set The Table to Sell a House. I discussed the fine balance between romancing home buyers and not being so over the top with props that our staging becomes the focus instead of the house itself.
There were some great comments from home stagers, both new and experienced.
What emerged from this was an excellent new topic about whether you find a house "speaks" to you when you are decorating it to sell on the real estate market.
Staging Diva Graduates Donna Dazzo and Leah Fritz both raised this and it's something I've definitely experienced.

In fact it's one of the things I love about home staging, because it makes every home staging project a unique creative experience.
The majority of my home staging projects have always been in resale homes. I'm working primarily with what the client already has, adding, subtracting or modifying the furnishings as needed.
Often when I first walk into a home, I don't care for it because the architecture or the decor is really not my taste.
This is the difficult part of the home staging consultation because I haven't "bonded" with the house yet.
I realize this sounds weird to anyone who hasn't experienced it.
But I've literally been in thousands of houses. Large and small detached homes, town houses and condos in at least 10 different cities.
When I really pay attention, there is a point where the property "speaks" to me and tells me how it needs to be.
It's a matter of listening to my intuition.
At that point, I am able to see the beauty in almost every home. Even when it's filled with items that I'd never personally choose in a million years!
At that moment, something switches inside of me and I can see what needs to be done!
I can rearrange the less than ideal contents into something that just works. Or I can immediately see what needs to be sent away to offsite storage and what might be added to change the flow.
Often at that point I'm noticing details in the home that the owner isn't even aware of.
I'm finding hidden "treasures" just waiting to be revealed, or discovering new ways to look at the same space.
This is part of the magic that makes home staging such an awesome career, filled with creative challenge and variety every single week!
Of course vacant homes speak to me too and I've staged hundreds of them. It's just harder to hear the house "speaking" when it's already filled with stuff!
Do you find that houses "speak" to you? How do you find it different in a vacant home or one that is already furnished? Please share your thoughts in the comments below.