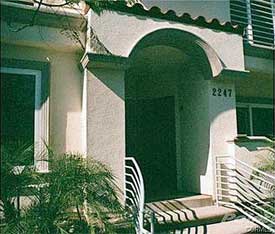 If you're a home stager in Burbank California, I have three vacant condos that need staging for the real estate market as soon as possible. This home stager job is only available for Graduates of the Staging Diva Home Staging Training Program.
This is a smaller 3-condo property north of downtown Los Angeles and the owner/contractor is selling all three units which are 3 bedroom and 2 bathrooms. These are excellent projects for your home staging portfolio as the square footage of each of these Burbank condos ranges from 1285 to 1735 square feet. They are priced in the $450,000 range.
We've made it easy for you to apply to stage these 3 Burbank condos. All you need to do is complete the form at the Staging Diva Home Staging Project Referral Service.
Please be sure to include "Burbank CA Condo Staging Projects" as the project location in the first line of the form. You must have a listing in the Staging Diva Directory of Home Stagers or a professional website to be considered for this project. (It's difficult to convince a client to hire you if they can't review your staging portfolio, after all!)
If you get any paid work through this referral, there will be a flat one-time $500 referral fee, which you can split up and build into your staging fees for each of the condos if you'd like. It's entirely up to you. Considering these 3 projects can easily generate $10,000 – $20,000 in home staging income, the $500 is a small price to pay for being recommended. Since you'll be working for the contractor, this will also be a great lead for future projects!
Because of all the traffic generated by my many home staging websites, I get lots of leads on staging jobs from all over the United States and Canada, and as far away as England, Australia, New Zealand, Germany, South Africa and Israel! I will only refer them to Graduates.
I generate tons of traffic for anyone listed on the Directory. Just one good project would more than pay for your entire training program plus building and hosting your web page on the high-traffic Directory of Home Stagers for an entire year! When you have a listing in the Staging Diva Directory, I do not charge you a referral fee.

Debra Gould, The Staging Diva®
President, Six Elements Home Staging
Home Staging expert Debra Gould also known as The Staging Diva is an internationally recognized home staging expert that is frequently profiled in the media in the US, Canada and Australia. Debra Gould developed The Staging Diva Program to create opportunities for others to grow their own profitable home staging, real estate enhancement businesses.

Learn more about the Staging Diva Home Staging Training Program.
You can get your company listed in the Staging Diva Directory of Home Stagers. We build your page and all the code to help search engines find you!

Learn more about the Staging Diva Directory of Home Stagers