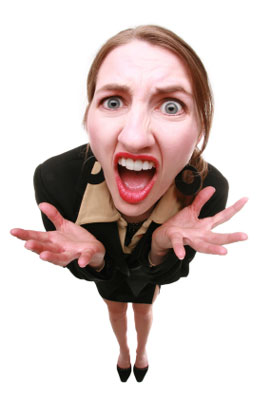 Home staging groups on sites like Facebook and LinkedIn let you hang out with fellow stagers and get home staging business advice, share ideas, etc.
There is lots of well-meaning and free home staging business advice on the Internet. And, it's not always coming from people who know what they're talking about.
Almost everyone has an opinion, not necessarily an educated opinion.
Your online "friends" may have no business experience and/or they could be going broke as home stagers.
So if you're hoping to make money as a home stager, do you really want to follow the home staging business advice of people who aren't qualified to give it?
Bad home staging business advice appears "free" and costs a bundle
When you get bits and pieces of advice without the whole picture of how it fits together, you waste time stumbling around in the dark. You don't know what pieces of the puzzle you're missing!
Or worse, if it's actually bad business advice you'll be headed in the wrong direction entirely.
That can turn "free" advice into really expensive advice— costing you tens of thousands of dollars in costs and lost income.
Not to mention the months and years you can waste going in the wrong direction! And the risk that you'll give up in frustration because of it.
Plus, you might not realize what this bad home staging business advice is costing you until it's too late.
Many well-meaning home stagers say the best way to build a staging business is to focus all your attention on real estate agents. In fact, several home staging courses (taught by people who have never themselves had successful staging businesses), tell you to chase after Realtors and that this is the only way to get staging jobs.
This is simply not true.
In fact it's a path to great frustration which is why I've written so many articles about this topic. For example:
Stagers, Don't Let Real Estate Agents Discourage You
5 Secrets Real Estate Agents Need to Hear From Home Stagers
Home Stagers, Realize Your Power in Real Estate
Bad Advertising Advice
Other home stagers confidently advise doing lots of magazine advertising to make it look like you're established.
This is completely erroneous advice and based on zero knowledge of how paid advertising actually works.
It's also really costly because no small business owner will have enough budget to get the "reach"and "frequency" needed.
These are advertising terms I learned working in the field in the 1980s.
"Reach" refers to how many people see the ad. Clearly you'd want a lot of reach, but the more people a publication goes out to the higher the rates.
(The same is true for online advertising like on Facebook or Google Ads which can be hugely expensive if you don't know what you're doing.)
"Frequency" refers to how often someone sees your ad. Did you know your audience needs to see your ad 7 to 10 times before they'll notice it? Don't advertise if you can't afford to run your ad at least this often!
I saw a discussion about marketing strategies in an online group that could put most stagers out of business, but they don't know any better.
One home staging trainer actually gave this advice about building a database or email list:
"Make sure you take a picture of all the real estate agent cards on the counters when you de-stage or check on a home you've staged while it's on the real estate market. Enter their information into your email list of potential clients."
You could use this idea to contact real estate agents one by one. But that's pretty time-consuming and who wants to cold-call REALTORs?
I know I would hate doing that and I also know you'd get very few of them to actually talk to you.
But if you use her advice to grab their contact information and then subscribe the real estate agents to your email list, you'll be violating the CAN-SPAM Act.
This is grounds to have your account closed by email providers like iContact, Constant Contact, aWeber, MailChimp, etc., not to mention the trouble you can get into with the Federal Trade Commission.
Unless someone specifically gives you permission to email them on an ongoing basis, you aren't allowed to do it.
That's considered spam, and none of us want to be in the same category as scammers and "you know what" enhancement.
The knowledge I share is NOT based on a best guess of what works in the real world.
I explain why these free ideas you'll find in online discussion groups don't work, and replace them with powerful business building strategies, inside the Staging Diva Home Staging Business Training Program and in coaching thousands of stagers.
I'd love to hear your examples of bad home staging business advice you've seen online. Or advice you're not sure about and want me to elaborate on.
Please share in the comment section and I'll answer your questions there and address the best ones in future posts.