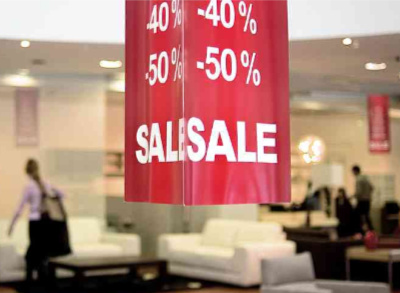 Furniture rental for staging is a stressful topic for many home stagers struggling to make a profit.
Last week I started a discussion about why I don't recommend home stagers carry their own inventory of furniture to rent to their clients.
I told a story of a Boston stager I know who got sucked in to multiple 'don't pay a cent events' and ended up with truckloads of furniture she couldn't pay for, and I want to help other stagers avoid making the same mistake.
Some home stagers believe they need to carry their own furniture inventory because they live in a small town where there isn't a large furniture rental company.
For furniture rental for staging, think outside the box
If these stagers would think outside the box, they would see several alternative means of sourcing furniture without going out and buying it themselves just to rent to their clients.
In this retail environment, it's not difficult to negotiate with furniture retailers savvy enough to recognize an opportunity to earn additional revenue from floor models.
Offer to rent some of their showroom furniture for staging projects.
Approach used furniture stores and antique shops as well. Home buyers don't expect to see all brand new pieces in a home they're viewing— in fact, some previously loved furniture will help to make the home look less "staged".
There are many pros and cons to owning your own furniture inventory that are discussed in the Staging Diva Home Staging Business Training Program. My students learn how I've staged hundreds of homes (including vacant ones), without needing any of my own furniture inventory.
The first question a new home stager needs to consider is whether they are going into home staging to be in the furniture rental business.
Because make no mistake, the furniture rental business is it's own business. It is not merely a service provided by stagers.
Many home stagers build up their own furniture inventory because home staging courses tell them to.
It doesn't mean it's always the best business decision, or that you need your own home staging furniture to grow a successful home staging business.
Please share your thoughts on this topic by commenting below to add to the discussion!