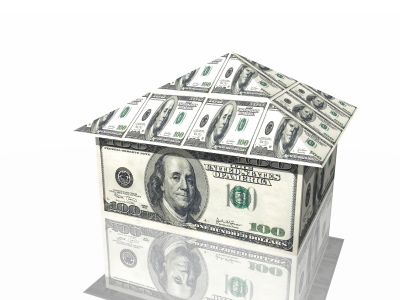 I receive many emails from people who are completely confused by the various home staging training programs available. Here are some guiding questions to ask when you're wondering "How do you choose a home staging course?"
Since this is a completely unregulated industry, it's important to do your research before handing over you money.
These 15 questions will help you choose a home staging course:
1. If a home staging program offers hands on training, how is it done?
I've heard far too many stories of groups of 40 or more people spending most of their day in their own (or a rental) car driving to various far-flung locations only to take turns rearranging a living room.
2. Is the trainer a recognized expert in the field of home staging?
Do a Google search on their names and see what you can find out about them or their training program.
3. Will the home staging training prepare you for the realities of being your own boss?
No matter how talented you are at staging or decorating, if you don't know how to do the following tasks, you will not make a living at this business: price your services properly, cost effectively market your business, effectively promote yourself to the right audiences, create your own portfolio, find potential clients, get media attention.
A worthwhile home staging training program should really cover all these areas; otherwise they are just talking to you about what will amount to nothing more than a creative hobby.
4. Does the trainer have real world experience starting and growing a profitable home staging business? If they haven't done it, how do they know what they're talking about?
I remember when I did my Masters degree in business/marketing, there were professors spouting all kinds of great theories, but only the professors who had actually worked in the real world offered anything really useful or actionable.
5. Has the trainer proved they know how to get media attention for their expertise as a home stager? If not, how will they teach you to do it?
Don't just look at logos on their website. Look for actual evidence of media attention. Sadly, a growing number of people in all industries are using media logos and "as seen on" without actual appearances.
6. Does the company give you an opportunity to learn and ask questions about their program before signing up?
Staging Diva offers many free resources to get a sense of what learning with Debra is like. For example, you might want to start with this FREE 10 Tips Jumpstart Course.
7. Is free information available to aspiring stagers and others or is it all about the money? Is the free information quality content or just fluff?
One of our many special reports, is designed to help you figure out if home staging will work in your area. You can get your FREE copy of the Report here.
8. What do past students say about the program? What business success have they experienced?
Staging Diva has countless reviews from students which you can read here. You'll also enjoy these home staging success stories from our Graduates.
9. Can you talk to the trainer personally before deciding?
We offer a thorough home staging FAQ page for aspiring home stagers. You are also welcome to contact us directly.
10. Can you attend a free preview to experience something about what the program will be like?
If you have joined the Staging Diva email list by subscribing to our newsletter or ordering one of our free reports, of buying any of our products, you will be invited to an exclusive telephone conference call with me. During this call, you'll get a first hand look at what learning with me is like as I'll be teaching you a mini course on making money as a home stager.
11. Does the program offer a Satisfaction Guarantee? In other words, will you get your money back if it's not what you expected?
Unlike most other home staging courses, Staging Diva offers a 100% money back guarantee.
12. Is the format of the program or the way it is delivered practical for you? Will you have to travel or be away from family for a few days?
Let's face it, travel isn't as fun as it used to be. Airport hassles, cost of hotels, etc. Staging Diva Training is offered as a study from home set of courses. No travel required and you get to learn on whatever schedule works for you.
13. Are you being promised anything that sounds too good to be true or unrealistic?
There are a lot of claims out there. Use your common sense when evaluating them.
14. Are you being promised official credentials for completing the program so that you will be a "real" home stager?
Or does the training company admit that home staging is a completely unregulated field that does not require any credentials at all?
15. What type of ongoing support does the company provide for its graduates?
Will you take the home staging courses and that's the end of it? Staging Diva offers a number of ways for your to get ongoing support, including the Staging Diva Network Online Discussion Group, Staging Diva Dialog Group Coaching, and more. You can get an overview of all our products here.
In Summary
Don't assume because a program costs more that it is better. Make sure you've answered the above questions so you know what you're getting for your money.
While there is a wide variation in the costs of home staging training, this should not be the first criteria. The reality is that home staging is a very lucrative business if you know what you are doing on the business side.
So, whether you spend a few hundred dollars more or less on a program is not significant when you consider the big picture.
The key is getting what you need from a program and positioning yourself to take your passion for decorating and interest in real estate and turn it into a profitable and creatively satisfying business.