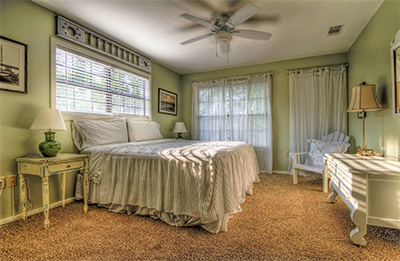 Magazines, newspapers and websites are filled with lists of home staging tips.
That's great news for home stagers.
It raises awareness and demand for what we do.
Sure, some home sellers will use these tips on their own and think they don't need a home stager.
Many will also realize they need home staging help to take it to the next level. Most home sellers don't have the time, patience or interest in doing it themselves.
All good home stagers know, it takes more than getting rid of clutter to get buyers to fall in love with a real estate property.
Tips Don't Explain the "How" in Enough Detail for DIY
While these media articles advise things like "updating paint colors and cabinet hardware", a home seller without the eye of a home stager is left wondering,
"Update it to what?"
That's where our home staging services come in.
And why, as a home stager, you shouldn't worry about providing free home staging tips to potential clients.
Also don't worry when a reporter calls you for a media interview and they want home staging tips. It's free advertising for you and helps position you as a home staging expert!
Tips Don't Replace What You Can Do
Articles about home staging raise awareness of the importance of decorating a house to sell. That's why they raise demand for your home staging services.
Most of the time, I'm pretty happy with the recommendations I see in the media. Typically, they all say some variation of the same things that we all know about.
I'm amazed each time yet another reporter calls for my "home staging tips" for their article. They ask like this is a new story idea that no one has thought to write about before.
I've given countless interviews on this exact topic since I started my own home staging business in 2002. It's all great— of course I love media attention!
It would be even better if some of them took a slightly different angle on their story. One with a little more imagination.
Crazy Home Staging Tips are Out There Too
Once in a while I read some pretty crazy tips that I can't agree with. Like this:
Need to dress up a window but don't want to shell out big bucks for window treatments? Here's a trick: Use place mats.

First, apply a hook-and-loop fastener to the place mats and attach them in a row to a basic curtain rod. Now that the place mats are attached to the curtain rods, pin them together at the bottom, and you'll have a stylish valance that costs about $12.
Lisa LaPorta of Designed to Sell has some great ideas, but I'm afraid this isn't one of them.
I wish I could quickly create and photograph what this DIY project would look like for most people! The decorating equivalent of that macaroni necklace your 5 year old proudly gave you on Mother's Day?
I'm not even sure a seasoned designer could make a place mat window valence look stylish. Plus, where do you buy enough place mats, and the other items you'll need, to cover the top of a window for only $12? The dollar store?
Don't even get me started on how badly HGTV distorts the costs of things on those "reality" home staging shows!
Looking for other silly home staging tips
Do you think I'm off base giving a thumbs down to this place mat window valance idea?
Have you seen any other crazy home staging tips in the media? Please share in the comments section and give us all a chuckle.
Wondering how to put together your own list of home staging tips for potential clients or when the media calls? Check out the Staging Diva Ultimate Design Guide: Tips, Tricks and Floor Plans. You'll get insider secrets on how to decorate any home to sell fast and for top dollar.