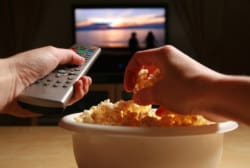 During your home staging consultation, you come up with a price to stage a million dollar home, which is sitting vacant.
There is a lot to do. You need to have the entire place painted and furnished and there are several repairs to be made.
When your clients hear your plans, their jaws drop at the estimated cost. The wife looks at you and says, "We've watched those staging shows and we know it shouldn't cost more than $2000 to completely redecorate this place!"
Next week I'll share my response, but first I'd like to hear what you would do in this situation. If one of your clients has watched too much "reality TV" and thinks they know how much it should cost to stage their house, how do you respond? Please leave your answer by commenting below.
Debra Gould, The Staging Diva®
President, Six Elements Inc. Home Staging
Debra Gould knows how to make money as a home stager and she developed the Staging Diva Training Program to teach others how to earn a living doing something they love.
[tags] staging diva, home staging business dilemma, home stagers, home staging consultation, HGTV, staging shows[/tags]