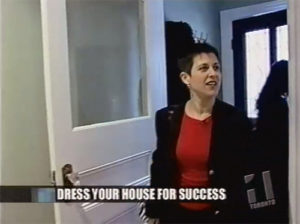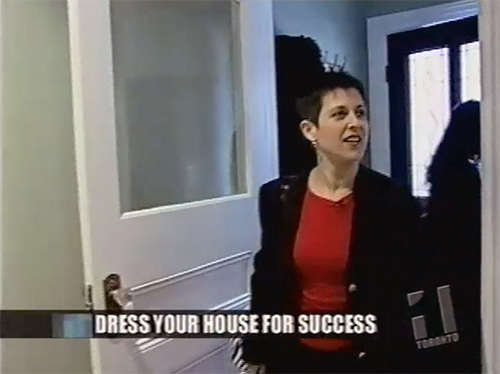 When you're a home stager, you don't have to do all the work yourself.
Especially, if you don't enjoy some of the tasks, or you find them too physically demanding.
There's a profit motive too.
Home staging passive income provides greater profit with less effort.
When you know what you're doing and how to build that into your home staging business model.
Here are examples of the many ways I earn passive income as a home stager. I earn a commission from outside services like these:
Professional organizing (I hate dealing with clutter, so I let someone else do it)
Furniture, art and accessories rental
Painting
Home repairs
Packing services
Storage facilities
Junk removal
Cleaning (interior, windows, carpets, exterior)
I recommend companies to provide these services and then I earn a commission on their sales.
A hundred here, $500 there, it really adds up in a year! 
While the bulk of my revenue comes directly from staging clients' homes, I love the added passive income from my various suppliers.
It's passive income because I'm not physically doing any of the work that they're doing.
Finding Sources for Staging Passive Income
The trick is finding the right suppliers and negotiating win/win deals with them.
Have you figured out where all these outside services will come from for your own home staging business?
If not, this is a great activity to do during slow periods, as it will boost your profits over time.
Knowing who you can call for help before you need it will reduce your stress level when you're trying to get a house picture–perfect in record time.
You can start your research by:
Asking friends and neighbors for referrals
Looking at ads
Asking community and homeowner associations
Asking retailers that would deal with the people you're looking for (eg: local paint stores)
Noticing lawn signs in your area or advertising on trade vehicles
Searching online
While it may not seem exciting to track these suppliers down, it should be a priority.
You'll learn more about how to identify the right people to work with in the Staging Diva Training Program.
At top left is a photo of me starting a home staging consultation, which was featured on a TV news show.
I took viewers through all the steps of a home staging project or complete transformation including:
It all had to be shown over a 3- day shoot. I had pneumonia for the last two days of it. But that's another story, the show must go on!
Home Stagers Build Your Outside Team
Being seen by clients to have a team behind you will:
Enhance your reputation
Boost your credibility with clients
Provide superior client service
And ultimately all this will boost your home staging profits!
Have you figured out how you can earn home staging passive income on these outside services too?
This is one of the many topics I cover in detail in the Home Staging Business Training Program. I'll teach you how to find and assess the right suppliers and how to make passive income from all the services you're going to have others do for you!
Learn more about the Staging Diva Program here.