Have you ever noticed how well-dressed the families are when "surprised" by Ty and the rest of the Extreme Makeover crew? What about the fact that everyone is always home the moment the bus pulls up and available on a moment's notice to go on a one-week vacation?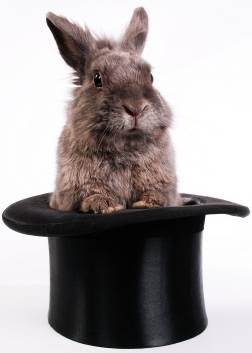 I hate to spoil the magic, but these houses are being worked on for months before the cameras start rolling. It's completely unrealistic to believe that an entire house can be demolished, rebuilt, painted and furnished in a week, but it makes for great television!
Like any form of "reality TV", most decorating shows on HGTV, including those focusing on home staging, are pretty unrealistic.They're more about "entertainment" then they are about "reality."

While they might show a home stager going through and cleaning the house, painting the walls, buying the accessories and replacing the hardware and lighting fixtures, that rarely happens in the real world. Plus, few of us arrive with a complete crew including a seamstress to make custom window treatments and cushions on the spot, a carpenter to whip up a wall unit the same morning, or our own electrician!
Think about it. If these shows featured a solo home stager walking through a house telling someone what had to be done and then showing the final product it would be pretty boring to watch.
If you're using those shows as a guideline for what you might have to do when you're staging homes, don't be too quick to assume you're going to have to do everything yourself or that becoming a home stager means you'll be physically exerting yourself every day.
If you arrange your business the smart way, you'll be sourcing other people to do the heavy lifting for you and you can still make money from their services. You don't have to lift a finger to do anything you don't want to.
Think of your role as a home stager as being more of a creative director of the entire re-design project.
You have the vision and figure out what needs to happen to make it come to fruition. Put away those cleaning supplies, paint brushes and strategies for lugging heavy furniture around!
You can source the cleaners to give you a fresh canvas to start with, you choose the paint colors and recommend a painter to apply the color to the walls. If you feel the counter tops need to be replaced, you should have a contractor you can recommend to get the job done.
Home stagers come in all shapes, sizes and ages. The eldest graduate of the Staging Diva program is Jean Smith in Florida who is 76 years old. She's having the time of her life but I can assure you she's not moving furniture or cleaning floors, and neither do I. I'm 5'1" and a lot of the furniture that needs to be moved is bigger than I am, yet I've staged hundreds of homes.
Go ahead and keep watching those HGTV shows, they're great entertainment and you might pick up design ideas. They'll help inspire and motivate you in your career as a home stager, but don't believe everything you see. If you've been holding off on starting your career as home stager because you think it will be too physical reconsider that faulty assumption!
The Staging Diva Home Staging Business Training Program teaches you how to build alliances with other service providers so you can focus on the creative work without the heavy lifting, yet still be ready to offer all the services your clients need at a handsome profit.
Stagers, if you have a great system that you use for your home staging projects, please share by leaving a comment. Aspiring home stagers will be encouraged by your examples and we all stand to learn from each other.
Debra Gould, The Staging Diva®
President, Six Elements Inc. Home Staging
Debra Gould developed the Staging Diva Training Program to create opportunities for others to grow their own profitable home staging businesses. There are currently over 4000 Staging Diva students around the world.
[tags] HGTV shows, home staging, home stagers, home staging television shows, staging diva, debra gould[/tags]