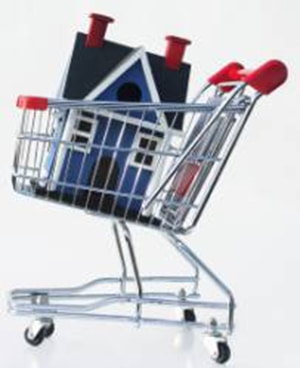 As I was on the treadmill at the gym the other day watching another episode of HGTV's Property Virgins, I was thinking again about how amazing it is that what comes naturally to professional home stagers doesn't seem to cross the minds of real estate agents and home sellers.
There are many invaluable lessons that real estate professionals (including new home stagers) could be picking up from this show.
You probably know the series I'm talking about. It's the one that's shot in different cities with the same host – a real estate agent named Sandra Rinomato (and in more recent episodes Egypt Sherrod) helps first time home buyers find the right property.
Generally, she takes a couple to see three properties, helping them figure out if they can afford it and what the resale value of the home may be. And when the time comes to offer on a property, Sandra appears to be a fantastic negotiator.
That's all very fun to watch, but as a home stager my favorite part is seeing the décor of the homes  (which are often vacant) and imagining what I would do to make the spaces more appealing to the couples they're being shown to.
Watching this particular show gives you a very good sense of what first time buyers are looking for and what scares them off.
For instance in vacant or only partially-furnished homes, the couple sometimes has a hard time figuring out what they'd use a certain space for and as a result perceive the home as being laid out too awkwardly.
Sometimes you see what a big turn-off cosmetic issues really are, especially the possibility of having to renovate a bathroom or kitchen if the spaces don't seem perfect from the initial showing.
If the properties in these types of scenarios had been staged, several mental barriers would have been removed for these buyers. And that is the entire point of home staging.
On this show you'll notice how almost everyone ends up floundering around a vacant home wondering where there furniture would go or how they would make good use of the space.
That's because when a room is vacant, it's almost impossible for a potential buyer to come in and get a good sense of scale. Believe it or not, this can prevent someone from making an offer, especially in a buyer's market. If someone has made up their mind that their furniture won't fit, they might just decide to move on to the next property.
In the well-furnished homes, you can see how buyers are immediately attracted and often guess the value at much higher than the actual list price. It's so obvious how they can be romanced by a well staged home!
The importance of home staging, especially with first-time buyers, is something I discuss at length in this free special report.
Another reason why this is an excellent program for home stagers to watch is that you get a good idea of what people expect when they're looking at homes in different price points.
For example, as they look at higher-end homes you hear buyers talk about things like changing out the builder's fixtures but that is a total non-issue in a less expensive property.
Watching a few episodes of Property Virgins is great prep for a home stager. You'll hear right from home buyers' mouths what small things turn them off and might prevent them from offering on an otherwise perfect home for them.
Home stagers, have you taken away a particularly useful lesson from an HGTV program like this one? Please share by leaving a comment below.
Debra Gould, The Staging Diva®
President, Six Elements Inc. Home Staging
Debra Gould knows how to make money as a home stager and she developed the Staging Diva Home Staging Business Training Program to teach others how to earn a living doing something they love.