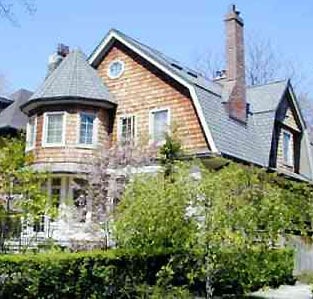 Home stagers, especially those who haven't been in the home staging business for long, often write me about their fears of being asked to stage a luxury home. If you don't live in a luxury home and you didn't grow up in a wealthy family, it's natural to worry that you won't know the right things to do.
My very first home staging project was in one of the most expensive areas of the city. When I heard the neighborhood and the fact that they would also need rental furniture for home staging, I was instantly terrified.
I have only ever lived in modest homes. I grew up with a single mom and very little money. Plus, I wouldn't know a Louise XVI from a Queen Anne desk, which is what I imagined I'd find in this luxury home.
So I walked into my first staging appointment thinking "they'll spot me for an impostor any minute and throw me out."
That might have been what I was thinking, but I certainly didn't let it show.
I rehearsed several things I might say to the client in the car on the way there. For example, how I'd describe my process for staging their home, how rental furniture worked, etc. All the kinds of things I now teach my students today in course 3, Taking the Mystery out of Home Staging Consultations, only back then there was no one to teach me so I learned it the hard way!
Luxury on the outside might now mean a luxury home on the inside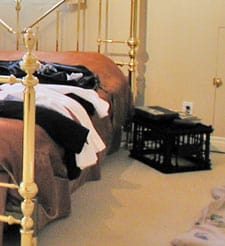 Imagine my surprise when I got inside the million dollar plus home and found things liked flipped over plastic milk crates for end tables in the master bedroom. Remember this was an "executive home" in one of the most expensive neighborhoods.
I remember thinking, "These rich people live like students in their first apartment. Even my place is furnished more tastefully!"
With the experience that comes with visiting thousands of homes across North America, and having personally staged hundreds of them as a professional home stager, I've come to realize:
Almost no one lives the way you see in Architectural Digest.
Rich people don't necessarily have any taste at all.
Most people have no clue about where to put the furniture, what color goes with what, or how to hang art.
Many people live in big near-empty homes.
Your biggest target market as a home stager won't be the very rich. It will be mostly middle- and upper-middle class families.
So don't let the address, or what a home looks like from the outside, intimidate you and scare you into thinking you won't know how to handle the staging project!
Have you had a similar experience you can share? I know your comments will help inspire and educate others. Please share your thoughts by hitting the "Post a Comment" link at the very bottom of this story.
Debra Gould, The Staging Diva®
President, Six Elements Home Staging and Redesign
Author and marketing expert Debra Gould knows how to make money as a home stager. She developed the Staging Diva Training Program to teach others how to earn a living doing something they love.