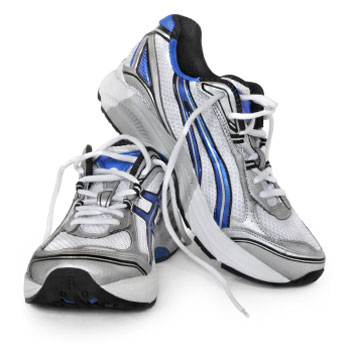 In coaching home stagers, I'm constantly reminded how important mindset is to what we can achieve.
The bottom line is you have to be willing to stick with it if you want to achieve home staging business success.
Mindset is Everything
I can be very negative when I'm living inside my head listening to that little voice that only talks about problems or fears.
There is no way I would have supported myself as a business owner since 1989 if I didn't battle with that particular demon.
I need to keep myself motivated, and to fulfill my mission of inspiring the thousands of home stagers who follow me.
Guarding my own mindset by looking for inspiration, even in the face of whatever negative news is out there.
Conquering the Stair Climber
Working out at the gym this morning, I kept eyeing the stair climbing machine.
This particular piece of equipment intimidates the heck out of me.
You have to climb up these huge stairs and you're about 5 feet off the ground when you start. Since I'm only 5'1″, this looks like a huge climb to me standing beside it.
I worry it will go too fast, or I'll trip and fall off.
So just deciding to climb on is a bit of a victory for me, though to bystanders I'm sure it's no big deal.
Anyways, I get up there and I'm climbing stairs and pushing as hard as I can.
I'm about 10 minutes into it with another 10 minutes to go and I'm tired, dripping with sweat, thinking about how late it is, the errands I have to run, how I should get home and start working, etc.
Mostly I'm thinking "I can't do this, I'll never make it another 10 minutes!"
Walking Into My Future
Then I start looking down at the steps below me as I keep putting one foot in front of another.
And I realize with great clarity that with every step, I'm walking into my future.
I can take that step saying "I can't do this, it's too hard!"
OR
I can take each step saying "I CAN DO THIS!"
That's actually how it is with anything.
You Have the Power to Shape Your Path Forward
We do walk into our future with every step and we are the only ones who can shape what it will look like.
If we go forward saying, "I can do this!" we bring infinitely more ENERGY to what we do.
You just don't know what's waiting for you around the next corner. Keep at it and stay committed and really say "I can do this."
Live the truth of that.
Even when there are doubts that keep you up at night.
You just keep putting one foot in front of the other and step into your future.
What future are you working towards?
How do you keep yourself motivated and get back on track when you're feeling tired, scared or overwhelmed?
Please share your comments below!